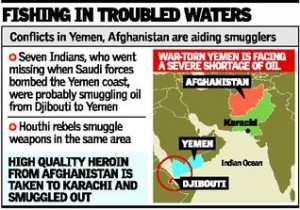 German Chancellor Angela Merkel's visit to New Delhi in October will see the announcement of a joint declaration on teaching of Hindi and Sanskrit in Germany and German in India. The move comes less than a year after the Human Resource Development (HRD) Ministry decided to discontinue the teaching of German in Kendriya Vidyalaya schools.
According to officials in the government, the HRD Ministry's decision had put a strain on Indo-German ties, especially at a time when India was reaching out to Germany to partner with it in its various flagship programmes including the 'Make in India' and 'Skill India' campaigns.
      Amicable solution
After the issue was raised by Ms. Merkel during her meeting with Prime Minister Narendra Modi at the G-20 Summit in Brisbane last year, both sides had agreed to arrive at a more amicable solution.
Plans to popularise Hindi and Sanskrit in Germany and German in India have been in the works for the past several months and External Affairs Minister Sushma Swaraj's recent visit to Germany gave a fillip to them.
Merkel's visit will also see announcements about collaborations in setting up of educational and cultural centres, including a Centre for Advanced Studies in Humanities and Social Sciences in India.
Bodies of six Indians killed in Saudi bombing found
Bodies of six of the seven Indians missing after their boats were bombed by Saudi Arabian forces off the coast of Yemen have been found, the Ministry of External Affairs.
The killings just off the Hodeidah port, where the Indian men were allegedly smuggling fuel into Yemen, has brought to the fore the smuggling network in the Indian Ocean that is flourishing in recent times, thanks to the political strife along its rim, sources in the Indian security establishment believe.