"The Sun is the source of all energy. The world must turn to solar, the power of our future"
-Prime Minister Modi
What is International Solar Alliance?
The International Solar Alliance is a group of countries within the tropics (Tropic of Cancer and Tropic of Capricorn) which receive sunshine for more than 300 days.
It is a platform for the collective collaboration of tropical countries (sunshine countries) in the domain of energy security.
  Why International Solar Alliance?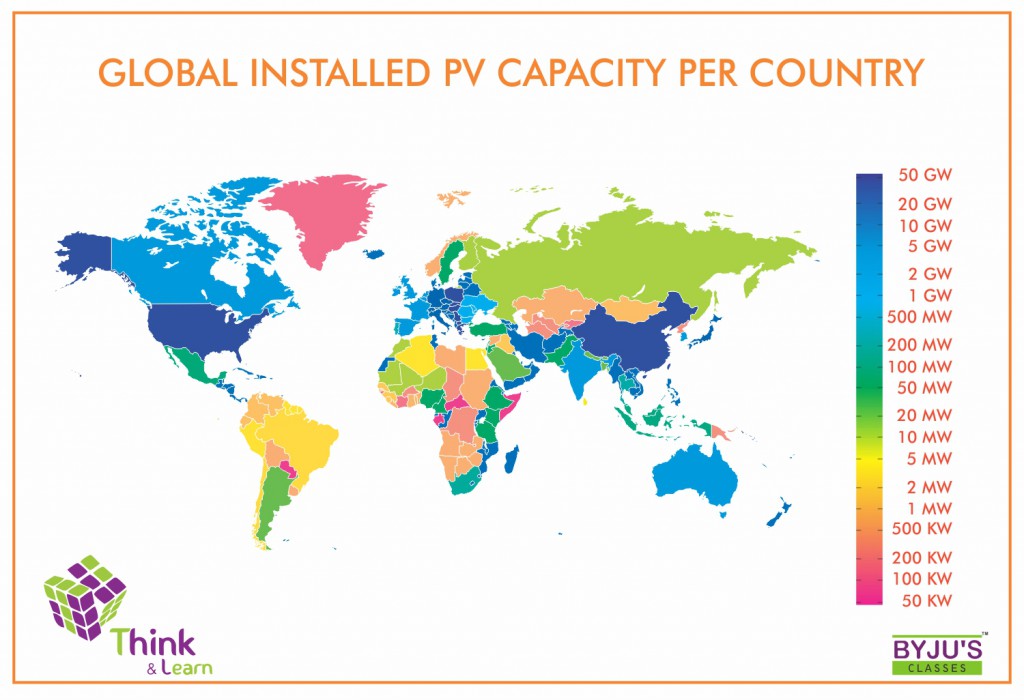 Whatever solar energy that comes from Sun in one day, it is enough for entire globe to use for one year. But we can't fully capture it.
Most of the sunshine countries are poor and least developing. Hence, solar power becomes critical for their energy security.
The underlying rationale for ISA is to "ensure access to affordable, reliable, sustainable and modern energy for all",
It also plans to increase the share of renewable energy substantially by 2030. By 2030, it envisages enhancing international cooperation to facilitate access to clean energy research and technology, including renewable energy, energy efficiency and advanced and cleaner fossil-fuel technology.
Developing solar projects in silos is not financially viable, despite international financial institutions like World Bank, AIIB, NDB and public and private investments
Absence of established renewable energy policy
There is no ecosystem that creates a willingness to buy and set up renewable energy; there is no proper integration method with conventional energy.
Hence, the focus of ISA will be on policy, ecosystem and integration with regard to solar energy.

Financing options of ISA
The private sector is willing to contribute $500 million and the public sector another $500 million. This gives ISA financial sustainability.
ISA has the potential to popularise the new financial mechanisms that are currently popular in India like masala bonds and green solar bonds, for raising cheap money in other countries also.
  What is India's Role in ISA?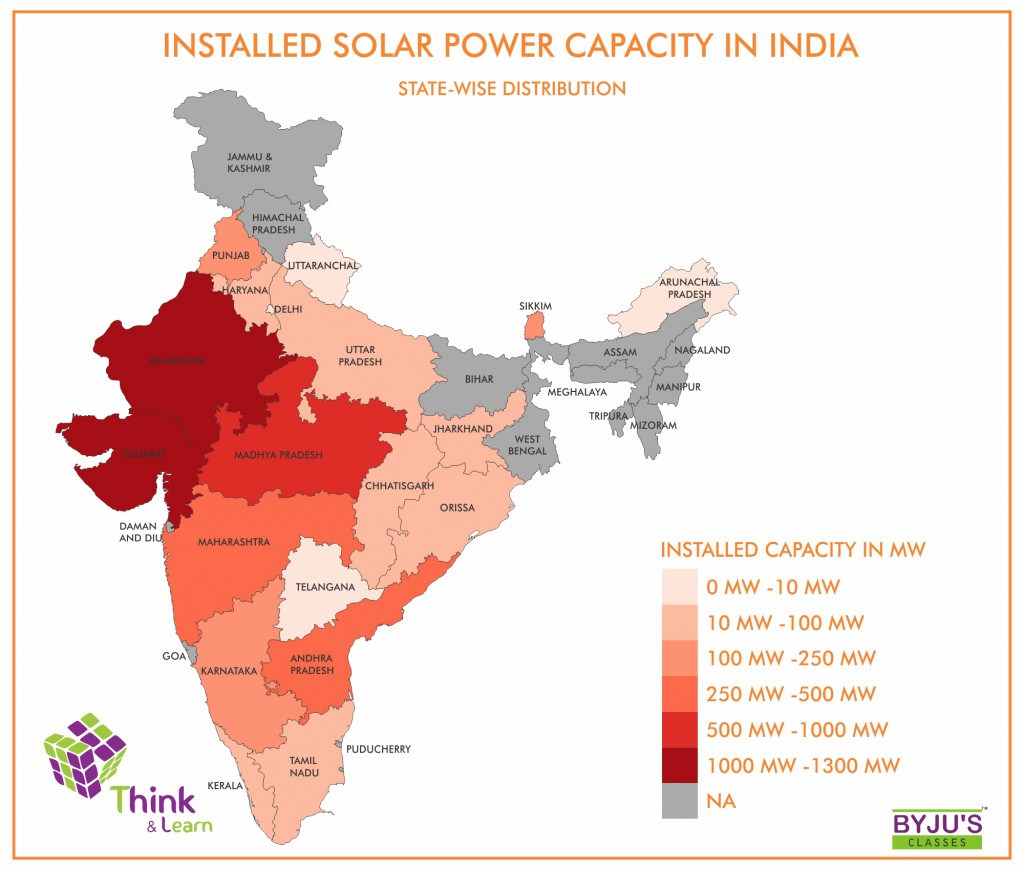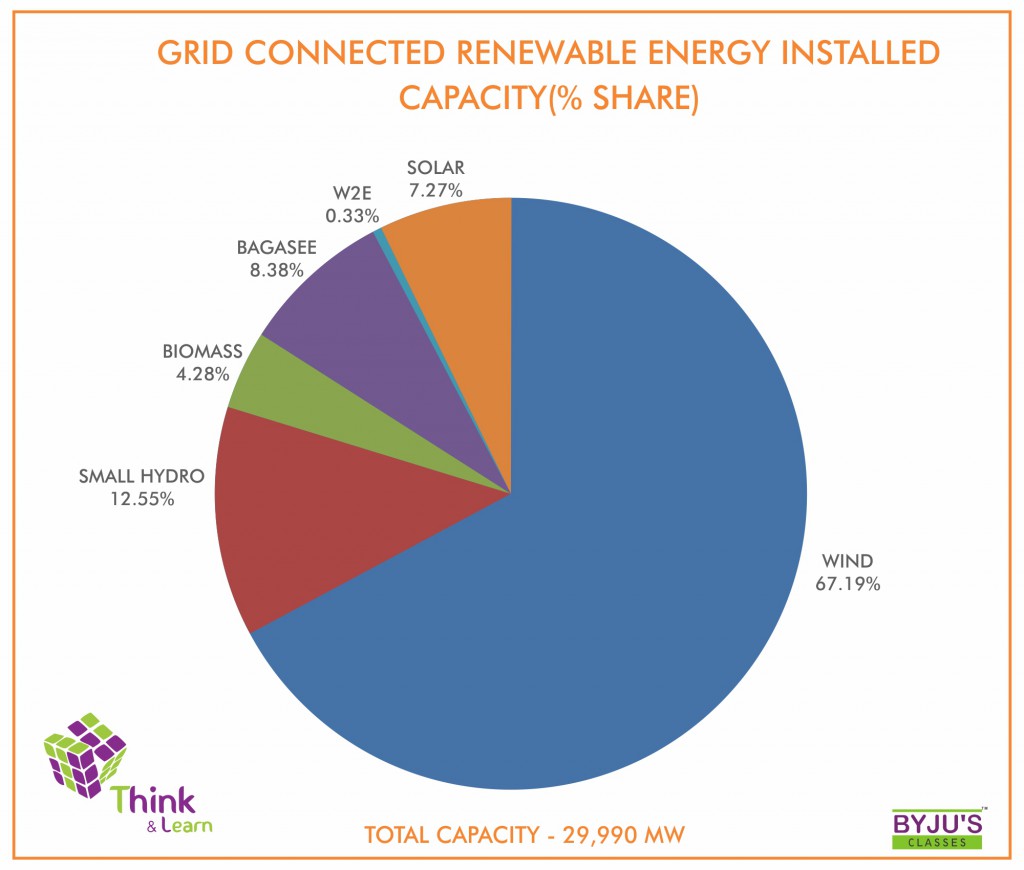 India will be one of the largest markets and its domestic policy (to build 100 gigawatts) has sent signals to developers and financiers.
The country has committed operational solar power capacity of 100 GW by March 2022. This initiative could be a shot in the arm for India's energy security.
Headquarters of ISA will be in India
Interim Secretariat of the ISA in National Institute of Solar Energy (NISE), Gwalpahari, Gurgaon, has been inaugurated
India has committed a corpus of 100 crores
India will also give secretarial assistance of 225 crores for the next five years
Government of India has offered training support for ISA member countries at NISE and also support for demonstration projects for solar home lighting, solar pumps for farmers and for other solar applications.
What are the advantages of ISA?
It will give the desired push towards clean energy when the world is reeling under the impact of climate change due to pollution from energy generating plants like coal etc.
ISA has 24×7 Solar Cyber Centre. This will provide open access to all countries for information and advice on various projects and financial innovation.
ISA can also play an advocacy role asking the multilateral/international financial institutions to give part of their lending to solar energy; like what RBI did in India – up to 15 crore investment in renewable energy is a priority sector lending; up to 10 lakh in rooftop solar panels is a priority sector lending.
Advantages for India:

This could position India as an energy leader of sun-rich developing countries
It showcases India as a strong contender internationally and could generate job opportunities of a global nature.
The ISA could be the beginning of more macro-level analysis and discussions of international energy markets, rather than just focussing on Indian policies or domestic policies.
India lacks adequate infrastructure for solar energy. Further, the cost of solar power is not yet commercially viable. To reach its desired target of 100GW of solar power, ISA can help fund the capacity addition and make solar power commercially viable.
It can also adopt best practises in renewable energy
How is ISA different from other such organizations?
ISA is the first organisation in the world, which will have sole focus on solar energy, unlike like IRENA (International Renewable Energy Agency), IEA (International Energy Agency), and REEP (Renewable Energy and Energy Efficiency Partnership), which advocate even other renewable sources of energy.
UN is a partner for ISA, unlike in other organisations.
ISA is titlted more towards action rather than only scholarly research and theory building.
Possible Challenges:
The Alliance wants to create a forum where an exchange of experiences can occur to deploy solar energy, while agreeing that access to energy technology and finance are the biggest obstacles in achieving energy security.
In several international processes, the ultimate objective lies neglected because funds have been utilised in finding consensus in conferences. Therefore, ISA should be careful of not going on that path.
There could be disagreements on the business models like- from where to procure components and satisfying competing claims of domestic and international players could be a challenge.
Further, there is no clarity on a business model about how it can help make solar power reach "grid Parity" .
Road map to the Future:
India could potentially change that by making all ISA programmes pointed and crisp such as the idea of linking France's funds with PM Modi's Smart Cities Programme to increase solar energy in public lighting in the proposed smart cities.
Funding for capacity addition should be made on priority basis.
Successful models of a clean energy system must move away from fossil fuels (no matter how slowly) towards renewables. In fact, once subsidies are slowly removed from fossil fuels, that revenue should be used to subsidise renewable energy in a fashion similar to a feed-in-tariff.
The feed-in-tariff should also be eventually removed once solar prices become competitive enough, failing which the tariff becomes counter-productive and a fiscal burden.
  Approach to Civil services Exam: GS Paper 1:
Renewable energy resources, location of solar power plants
Implication on lifestlye
Knowledge of the sun or its importance (not solar energy per say but position of sun, planets etc) to Indians in ancient and medieval India(also a probable prelims topic)
GS Paper 2
schedule 7- Electricity as a concurrent subject
Article 253- The obligation of the states to adhere to international conventions, treaties and agreements
India's energy policy- policy interventions by the government
Multilateral foras
GS Paper 3
Investment models
clean energy
energy pricing
Energy secuirty
sustainable development
GS Paper 4
Ethical component of development
Attitudinal aspects of energy use- clean technology etc
Possible case studies on Industrial pollution and its impact