"Poverty, hunger and thirst know no boundary; they are the same. So I am willing to work in any part of the country." – Armstrong Pame, IAS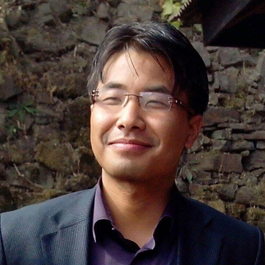 The 'Miracle Man' from Manipur, Armstrong Pame did the impossible when he built a life-changing road in his region entirely without government help, when posted as the Sub-divisional Magistrate of Tousem, Tamenglong district in Manipur. This road built with the 100% participation of the local population and people elsewhere, is aptly named the 'People's Road'. Pame is a 2009 batch IAS officer who decided to take things into his own hands when the government was not enthusiastic about his proposal for a road due to a scarcity of resources. Read the amazing story of Armstrong Pame here.
Armstrong Pame is a native of Impa village of Tousem subdivision in Manipur. He belongs to the Zeme Naga tribe and is the first IAS officer from the tribe. Son of a teacher Shri Haitung Pame and a homemaker Smt. Ningwangle, Pame started his formal schooling only at the age of 6.  He comes from a very backward area where there was neither proper land connectivity nor electricity. His own experience as a school boy when he had to travel 60 km to his school in the district headquarters was one of the factors that motivated him to build the 100 km road that now connects Manipur to Assam and Nagaland.
As a newly appointed IAS officer, Armstrong Pame travelled in his region from village to village on foot. He saw people carrying sacks of rice and produce on their backs and walk for miles on unfriendly terrain. He also saw the sick and the invalid being carried on stretchers to hospitals in the nearest town from remote villages. He realised that connectivity could solve many problems faced by his people. Also, this was what the people wished from their 'own IAS officer'. Then, he decided to take up the project of building this road to improve connectivity and better people's lives. But, the path was not easy as the government turned down his proposal citing a lack of resources. Pame did not give up hope. He contributed Rs.5, 00,000 from his own pocket (money saved from his previous job as an IRS officer). His family and friends also contributed what they could. The biggest support was perhaps from the local people themselves who all contributed in small but no less significant ways. They themselves provided the labour. Soon, word spread about the 'People's Road' and money for the project poured in from over 25 countries, thanks to social media. They were able to raise Rs.40 lakhs for the road. The determined officer even convinced local contractors to give road-rollers and earth movers for use without any charge! Work started in 2012 and the road was opened for use within one year in February 2013.
With new accessibility, the villagers can have better and faster access to healthcare, education and commercial facilities. Pame received a number of well-deserved accolades and awards including 'India's Most Eminent IAS Officer' by the All India Council Of Human Rights, Liberties & Social Justice. A strong desire to help people is what motivates Pame and in his own words, "There is so much to do for the people of Tousem, which lies in sheer neglect. I want to improve their lives in some way because I belong here."
Armstrong Pame got selected for the IAS in his second attempt in 2009 with a rank of 439. In a previous attempt, he had secured the IRS. Prior to taking the IAS exam, Pame had completed his graduation in Physics (Hons) from St. Stephen's College, New Delhi. He had studied till class X in Tamenglong, Manipur before moving to Shillong to complete his XII standard studies.
The 32-year-old Pame is a source of inspiration to many people around the country. He shows what grit and dedication to duty can achieve in a country whose government machinery often receives flak for red tape and poor implementation of schemes.
Also Read | Story of Ummul Kher who Battled Unimaginable Odds to Crack UPSC Exam
Visit BYJU'S Website for strategy and articles on free IAS prep and all the latest on UPSC IAS exam.