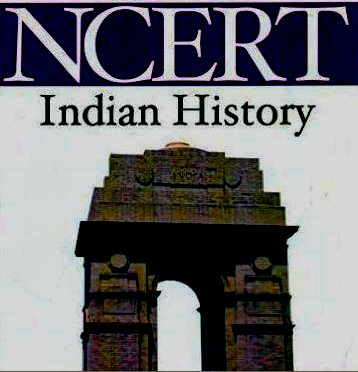 Is it necessary to read NCERT books?
Yes, here are the reasons why
i. NCERT books are totally reliable. The information given in them can be taken as true and authentic
ii. NCERT books cover the basic things you have to know about ancient, medieval and modern India and world history
iii. The language is simple.
iv. Questions are sometimes directly asked from NCERT books.
Which edition is better-old or new?
Both the editions are good enough. But for Modern Indian History the old book (Bipan Chandra) is preferable as questions tend to be picked from it directly.
How do you read the books?
Go through the questions at the end of each chapter and then read the chapter. This would help understand the comparative significance of each topic and event and questions are more likely to be asked from important topics.
How many marks can I expect to gain if I read NCERT textbooks?
It is impossible to give a number on that. But reading NCERTs would make you strong in the fundamentals which can directly or indirectly help you answer many questions.
How can NCERT textbook reading help in the mains?
NCERT textbooks would increase your understanding on topics at the same time they would also train you to answer questions in a simple and precise manner as the language in the textbooks itself are so.
Is it not enough to read books like Spectrum Modern History?
NCERT books are not only great to start with but are also very useful to revise different topics as they provide comprehensive coverage in as few sentences as possible. So you have to make use of them along with other books.
Is there a need to make notes of NCERT books?
Highlighting important points and revising them in a later stage of preparation should be enough.
How many times should you read NCERT books?
It depends on how many times a person have to read to understand the significance of a topic or event. Anyhow, do not keep it for the last minute. It should be read and understood at least 3 months before the prelims. Keep a target before starting (say 5 days for Modern India NCERT book) and try to stick to it so that you don't lose focus.
Is it important to read VI to X NCERT TEXTBOOKS?
Reading the lower class textbooks would take no time at all as they are super simple. You can breeze through them in a jiffy.
Is it important to read NCERT books if there is the problem of time constraint? (Preparing while working)
It is all the more important for people with time constraints as it is the only source that gives almost all basic information in a condensed and simple manner. It also does not take much time to read them.
Is it necessary to revisit the book again and again?
NCERT books are great for revision. So if you have highlighted points. It would not take much time to revise.
How can I get hold of the old editions?
E-copies can be downloaded from our website