TABLE OF CONTENTS
A.

 GS1 Related


SOCIAL ISSUES
1. Tribals of West Bengal battling food scarcity: study


B.

 GS2 Related


POLITY AND GOVERNANCE
1. Aadhaar and driving licence may be linked
2. MPs' panel proposes legal status for SSC
3. Panel to go into quota for Assamese


C.

 GS3 Related


DISASTER MANAGEMENT
1. Orange alert sounded for Pabuk
ECONOMY
1. Defence manufacturing rules eased
2. Banks get a breather on bad loans
SCIENCE AND TECHNOLOGY
1. ISS crew could grow beans in 2021
2. Dark matter can be moved around: study


D.

 GS4 Related




E. 

Editorials


POLITY AND GOVERNANCE
1. The CBI and the rules of political combat
2. Removing fear – on private member's Bill aimed at protecting literary freedom from threats
INTERNATIONAL RELATIONS
1. Lessons for Kashmir from the Kuriles


F. 

Tidbits


1. Railways propose new security plan at stations


G. 

Prelims Fact


H. UPSC Prelims Practice Questions
I. UPSC Mains Practice Questions

1. Tribals of West Bengal battling food scarcity: study
Context: According to a survey communities are 'far behind' in terms of human development. The survey report has identified "food scarcity in varying degrees" in about 31% of tribal households in West Bengal.
Background:
Pratichi Institute of Amartya Sen and Asiatic Society conducted a survey titled 'An Inquiry into the world of the Adivasis of West Bengal'.
The survey was conducted in 1,000 tribal households to ascertain living conditions, health and education.
According to the survey

Nearly one third [31%] of the surveyed households faced food scarcity in varying degrees in the past year.
48 out of 52 were premature deaths and only four were due to old age.
The work participation rate [WPR] is higher among the Adivasis in Bengal forcing the children of school going age to discontinue their studies in order to fend for themselves and support the families.
Both the children and elderly were also involved in earning, and that the rate of transition in education was low
Degradation of forest and environmental degradation are cited as two more reasons for "reduced availability of natural nutrients" resulting in early deaths.

Category: POLITY AND GOVERNANCE
1. Aadhaar and driving licence may be linked
Context: The central government announced that linking of driving licence with Aadhaar card will soon be made mandatory. The proposal was announced after the Aadhaar amendment bill was passed in the Lok Sabha.
Benefits:
It will help in better identification of licence holders: For instance A person guilty of committing an accident often flees the scene and get another duplicate licence. However, linking Aadhaar with driving licence will allow easy identification in such cases.
The move will help avoid duplication of driving licences: One of the key reason behind the government's intention to link driving licence with Aadhaar card is to crack down on illegal duplication of licences. At present, it is easy to get duplicate licences by approaching different Regional Transport Offices (RTO). This is a reason of concern for the government as many people misuse the document.
Payment of fines: Having Aadhaar linked to driving licence will also ensure that people pay fines that have been issued. As of now, many people either void paying the penalties for long durations or just get a new licence made if the fine amount is too high. Linking of Aadhaar with driving licence will also help in solving such instances.
2. MPs' panel proposes legal status for SSC
Context: A Parliamentary Standing Committee (PSC) has recommended that the Centre accord statutory status to the Staff Selection Commission (SSC).
Background:
Staff Selection Commission (SSC), one of the largest recruitment agencies in the country is the only organisation that performs similar functions like Union Public Service Commission (UPSC) and all State Public Service Commissions but does not enjoy statutory status.
The Union Public Service Commission (UPSC) and all State Public Service Commissions either have constitutional or legal status.
About SSC:
Staff Selection Commission (SSC) is an organization under Government of India to recruit staff for various posts in the various Ministries and Departments of the Government of India and in Subordinate Offices
This commission is an attached office of the Department of Personnel and Training (DoPT).
The Estimates committee in the Parliament recommended the setting up of a Service Selection Commission in its 47th report (1967–68) for conducting examinations to recruit lower categories of posts.
The SSC was created to ease the burden of the UPSC by taking over the recruitment for posts below the Group 'A' level.
Why statutory status?
While the workload and responsibilities of the SSC have increased exponentially over the years, it has remained an "attached body" under the Department of Personnel and Training (DoPT), and has to depend entirely on the government for all its needs, with no autonomy.
According statutory status to the SSC would contribute to

Greater functional autonomy
Faster decision-making
Efficiency in the overall performance
Delivery of results by the SSC in the recruitment process.
3. Panel to go into quota for Assamese
Context: The Central government has notified a high-level committee for implementation of clause 6 of the Assam Accord of 1985. The committee is headed by a retired IAS officer and includes eminent Assamese personalities from various fields. The panel will submit its report within six months.
What is clause 6?
Clause 6 of the accord suggests that the government has to enact constitutional, legislative and administrative safeguards to protect, preserve and promote the cultural, social and linguistic identity and heritage of the Assamese people. 
What will the committee do? 
The high-level committee is examining the effectiveness of actions taken since 1985 to implement clause 6.
The panel will also hold discussions with various stakeholders, including social organisations, legal and constitutional experts and eminent persons from the fields of art, culture, literature, conservation, economics, linguistics and sociology.
The committee will also suggest measures to be taken to protect Assamese and other indigenous languages of Assam. The Committee may suggest any other measures as may be necessary to protect, preserve and promote the cultural, social, linguistic identity and heritage of the Assamese people.
The committee will assess the appropriate level of reservation of seats in the Assam legislative assembly and local bodies for the Assamese people.
The state will also take necessary measures related to appropriate land policy and land laws, besides setting up of Institutions for Research and Documentation of Customs, Traditions and Languages of indigenous communities.
1. Orange alert sounded for Pabuk
Context: The India Meteorological Department (IMD) has issued an Orange alert for the Andaman Islands as cyclonic storm Pabuk is moving north-northwestwards with a speed of 20 kmph.
Highlights:
An "orange" warning means people should "be prepared" and there is an increased likelihood of bad or extreme weather, which may disrupt road and air travel and threaten life and property
Pabuk, a once in three-decades weather system, originated over the Gulf of Thailand made landfall on Friday afternoon in Nakhon Si Thammarat province.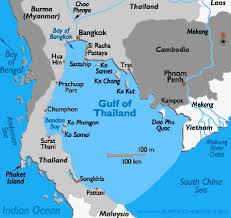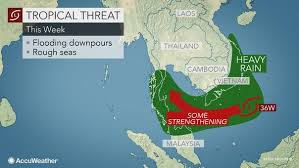 1. Defence manufacturing rules eased
Context: The government issued a notification simplifying the process for approval of manufacturing of a range of defence and aerospace equipment and components by private industry, by bringing them under the licensing authority of the Department of Industrial Policy and Promotion (DIPP).
Items are listed in three categories — defence aircraft, warships of all kinds, and allied items of defence equipment. The most significant aspect is that warships of all kinds, surface and sub-surface, have been included in the listing. 
Who will be benefitted?
This would accrue benefits towards Tier-I/Tier-II vendors giving a boost to the small and medium enterprises (SMEs).
This move is also expected to help foreign Original Equipment Manufacturers (OEM) looking for partnerships with the private sector. 
2. Banks get a breather on bad loans
Context: According to the latest financial stability report of RBI, Indian banks have reported a decline in the proportion of bad loans.
Key Takeaways:
GNPAs have declined since then to 14.8 per cent of advances. But marked variation exists across the sectors The GNPA ratio captures the proportion of loans in a bank's books on which borrowers haven't repaid dues for more than 90 days.
Despite concerns over the financial position of non-banking financial companies (NBFCs), the report shows while the capital to risk weighted assets ratio (CRAR) of NBFCs had dipped at the end of September 2018 (chart 6), it remained well above the minimum threshold of 15 per cent.
The data also shows recoveries in the last two years through the Insolvency and Bankruptcy Code (IBC) have surged ahead of those made under the erstwhile bad loans recovery regime.
Category: SCIENCE AND TECHNOLOGY
1. ISS crew could grow beans in 2021
Context: According to new research, after cultivating lettuce in space three years ago, crew members aboard the International Space Station could be growing beans in 2021.
Space Food:
The food grown in space could be crucial to sustain the crew in future deep space missions.
Norwegian University of Science and Technology (NTNU) is collaborating with Italian and French researchers in their quest to cultivate plant-based food for long space journeys.
The plants can in a way, smell the amount of nutrients available to them. When the nitrogen concentration is very low, the plant will absorb more water and thus more nitrogen until it reaches an optimal level.
The plant has a mechanism that turns on when the nitrogen level is adequate. Then it adjusts both nitrogen and water absorption down.
Why grow food in space?
The longest stays at the International Space Station have been six months, while people travelling to Mars will need to be prepared to stay in space for at least a year.
The astronauts can get fresh food which can sustain them longer.
2. Dark matter can be moved around: study
Context: Scientists have found that as a result of star formation in galaxies, the mysterious dark matter, believed to make up most of the mass of the universe, can be heated up and moved around.
Background:
The findings provide the first observational evidence for the effect known as 'dark matter heating', and give new clues as to what makes up dark matter. The research is published in the journal Monthly Notices of the Royal Astronomical Society.
Dark matter heating:
Dark matter is thought to make up most of the mass of the universe. However since it doesn't interact with light in the same way as normal matter, it can only be observed through its gravitational effects. The key to studying it may however lie in how stars are formed in these galaxies.
When stars form, strong winds can push gas and dust away from the heart of the galaxy. As a result, the galaxy's centre has less mass, which affects how much gravity is felt by the remaining dark matter. With less gravitational attraction, the dark matter gains energy and migrates away from the centre, an effect called 'dark matter heating'.
Scientists found that galaxies that stopped forming stars long ago had higher dark matter densities at their centres than those that are still forming stars today. This supports the theory that the older galaxies had less dark matter heating.
The findings provide a new constraint on dark matter models: dark matter must be able to form dwarf galaxies that exhibit a range of central densities, and those densities must relate to the amount of star formation.
Nothing here for today!!!
Category: POLITY AND GOVERNANCE
1. The CBI and the rules of political combat
Context:
The year 2018 witnessed the emergence of two inter-related threats to India's federal polity.
The first threat to our political system is the increasing tendency, especially among the two national parties, to not only incriminate each other's leaders in litigation but relish the spectre of the other having to spend time in courts or in jail.
The second threat is that the national investigative and regulatory agencies, such as the Central Bureau of Investigation (CBI), are increasingly seen to be unmoored of the well-established bureaucratic professionalism and neutrality. The State-level agencies may be far worse.
Details:
Explanation to the first threat:
India's political space is turning into the moral universe wherein one is only certain of the other being one's mortal enemy but one's not sure of what's the quarrel about, or who started it or when. This moral relativism is corrosive and dangerous.
Though the kind of institutional collapse for which the CBI has become the poster-boy, and the political adversity turning into personal enmity are not new but they, like a disease, have entered a critical phase.
Explanation to the second threat:
Giving credence to the doubts about the CBI's integrity, the families of Govind Pansare and Gauri Lankesh, who were killed in 2015 and in 2017, respectively, have determined to oppose a combined CBI investigation into their killings as well as that of Narendra Dabholkar and M.M. Kalburgi.
Centre-state implications:
Followed by questions over CBI's credibility in the backdrop of its internal turmoil marked by the open war among the agency's top officers, Andhra Pradesh and West Bengal governments withdrew "general consent" to the CBI for investigating cases in their respective states.
What is General Consent?
The CBI is governed by the Delhi Special Police Establishment Act. This makes consent of a state government mandatory for conducting investigation in that state.
There are two kinds of consent: case-specific and general.
Given that the CBI has jurisdiction only over central government departments and employees, it can investigate a case involving state government employees or a violent crime in a given state only after that state government gives its consent.
General consent is normally given to help the CBI seamlessly conduct its investigation into cases of corruption against central government employees in the concerned state.
Almost all states have given such consent. Otherwise, the CBI would require consent in every case.
Under what provision has general consent been withdrawn?
Section 6 of the Delhi Special Police Establishment Act says, nothing contained in Section 5 shall be deemed to enable any member of the Delhi Special Police Establishment to exercise powers and jurisdiction in any area in a State, not being a Union Territory or Railway, area, without the consent of the Government of that State.
In exercise of power conferred by Section 6 of the Delhi Special Police Establishment Act, 1946 (Central Act No 25 of 1946), the government can withdraw the general consent to exercise the powers and jurisdiction.
What are the implications?
Withdrawal of general consent means that the CBI will not be able to register any fresh case involving a central government official or a private person stationed in these two states without getting case-specific consent.
The agency may technically go ahead with cases it already registered in these States, but that logic holds only on paper. Without a State government's active cooperation, the CBI or any Central agency cannot carry out its operations in that State.
As mentioned, in the past some States occasionally blocked the CBI probe in specific cases but what is new, is that hereafter a State's refusal to allow the CBI probe in its territory is likely to be based not so much on the merits of a case but on political equations between that State and the ruling party at the Centre.
It is not the CBI alone that will be caught in the cross hairs of Centre-State feuds in future. Other agencies such as the Enforcement Directorate, the National Investigation Agency (NIA), etc. may find it hard to smoothly carry out their operations in States that are not politically aligned with the ruling party at the Centre.
Under the Constitution, the State governments have exclusive jurisdiction in matters related to law and order. The Centre can claim its jurisdiction over its departments located in States, such as railway property, and on matters like terrorism, sedition, counterfeit currency, etc. Even in these cases the Central agencies cannot discharge their duties without active cooperation from the State government concerned.
Example: unlike the CBI act (the Delhi Special Police Establishment Act) which mandates States' consent, the NIA Act does not place such a restraint on the NIA. However, the NIA would be no more effective than the CBI when a State refuses to cooperate, whether that refusal is de jure or de facto.
One may dismiss the State governments' blocking the CBI probes within their jurisdictions as politically motivated, but one cannot ignore civil society's lack of confidence in the agency's competence and neutrality.
It is a tragic moment for CBI as its rise from humble origins to national eminence was a tribute to its competence and professionalism.
Way forward:
Our federal system, insofar as it is concerned with the national investigative and regulatory agencies, worked well due to two reasons. One, as long as a single party remained in power at the Centre and in most States, the issue of political interference did not arise. Two, these agencies' reputation for professionalism and impartiality also ensured their success.
The absence of a single-party dominant polity means that India will witness a revolving-door politics where the ruling party and the Opposition will exchange places fairly regularly. And their propensity to lock up each other will subside.
The present context highlights the urgent need to define and delineate 'federal crimes' as recommended by the Malimath Committee in 2003.
The exercise should not be about compiling a list of crimes and prefacing each crime with the 'federal' adjective. Instead, the task should be to bring in States as partners in solving a national problem: how best to make adjustments among different tiers of government and bring about political consensus so as to ensure India's constitutional scheme delivers on its promise.
A first step in this direction has to be the willingness of political parties to recognise the danger they pose to each other as well as to the entire polity. And then arrive at a way of administration which must contain the need for the elected executive to refrain from 'monitoring' investigations; a provision for more effective judicial oversight at all stages of criminal investigations; and the resolve to ensure bureaucratic neutrality.
The task of restoring the credibility of investigative agencies needs to be taken up on priority. It is now in the self-interest of all political parties.
As the nation approaches the national elections in a few months, the time is ripe for ideas to strengthen the federalism. Reforms must be brought about through creation of a conducive environment with elite consensus.
2. Removing fear – on private member's Bill aimed at protecting literary freedom from threats
Context:
Shashi Tharoor, Congress MP has introduced a private member's Bill in the Lok Sabha seeking to protect freedom of literature.
Its objective — that "authors must be guaranteed the freedom to express their work without fear of punitive action by the State or by sections of society".
Background:
Private member's bill:
Any MP who is not a Minister is referred to as a private member. Any bill introduced by such MP is called Private member's bill. Private member's bills purpose is to draw the government's attention to what individual MPs see as issues and gaps in the existing legal framework, which require legislative intervention.
Procedure for introduction of a Private Member's bill:
The admissibility of a private member's Bill is decided by the Chairman of Rajya Sabha and Speaker in the case of Lok Sabha. The procedure is roughly the same for both Houses.
The Member must give at least a month's noticebefore the Bill can be listed for introduction.
The House secretariat examines it for compliance with constitutional provisions and rules on legislation before listing.
The number of private member's Bills that can be introduced are upto three per session.
While government Bills can be introduced and discussed on any day, private member's Bills can be introduced and discussed only on Fridays.
Details:
Literary freedom is taken for granted in democracies, but forces that threaten or undermine it are always at work.
In recent times, several attempts to get books withdrawn, crushed or sanitised of offending content have achieved full or partial success in India.
Recent examples: Wendy Doniger's The Hindus: An Alternative History was withdrawn from circulation, and A.K. Ramanujan's essay 'Three Hundred Ramayanas' was dropped from a Delhi University syllabus. Tamil writer Perumal Murugan's Madhorubagan was withdrawn by the author under mob pressure but resurrected by a Madras High Court verdict.
Public order, national unity and social or religious harmony are the principles commonly invoked against the practice of literary freedom.
Threats to free expression, especially artistic freedom, in our times mainly come from those claiming to embrace the interests of a particular religion or social group.
Provisions of the Bill:
The Freedom of Literature Bill, 2018, puts on the government the onus of explaining why a book needs to be banned and removes the government's right to ban books indefinitely.
The bill seeks the omission of three IPC sections, including 295A.
The Bill demands scrapping off Section 295A of the Indian Penal Code that provides for imprisonment of up to three years for "deliberate and malicious acts intended to outrage religious feelings or any class by insulting its religion or religious beliefs," as well as Section 298, which is similar to 295A as it criminalises speech critical of religious organisations or religious figures, and therefore a major deterrent to free expression.
Section 295A is a grossly misused section, often invoked in trivial ways to hound individuals, harass writers and curtail free expression. It deserves to be scrapped.
Other important parts of the Bill, are the amendment to the Customs Act that allows governments to suspend the shipping in of books over an indefinite period.
It favours the scrapping of the provision in the Customs Act to ban the import of books, but makes a public order exception.
It wants to limit the bar on obscenity in the Information Technology Act to child pornography.
Sections that relate to the sale of obscene books and uttering words that hurt religious feelings are also sought to be omitted.
In the process of banning a book, he proposes a tweak in the form of a 15-day prohibition.
Thereafter, the onus should be on the State government to approach the High Court to seek a permanent ban.
Issues with the bill:
It is unclear why Section 153A, which punishes those who promote enmity between groups on grounds of religion, race or language, and Section 153B, which criminalises words and imputations prejudicial to national integration have not been included.
What is Section 153A of IPC?
Section 153A of the Indian Penal Code (IPC) deals with the offence of promoting disharmony, enmity or feelings of hatred between different groups on the grounds of religion, race, place of birth, residence, language, etc. and doing acts prejudicial to maintenance of harmony. The offence is a cognizable offence and the punishment for the same may extend to three years, or with fine, or with both. However, the punishment of the offence committed in a place of worship is enhanced up to five years and fine.
What is Section 153B of IPC?
Section 153B of the IPC safeguards the interests of "class of persons" and above all the "national integration" by providing punishment against imputations and assertions prejudicial to national integration.
Conclusion:
So far, only fourteen private member's Bills — five of which were introduced in Rajya Sabha have become law so far. Though it is a fact that Private Bills rarely become law, they are useful in highlighting gaps in the body of law. Seen in this light, this particular initiative is most welcome as a step towards removing or diluting penal provisions that inhibit literary freedom.
Category: INTERNATIONAL RELATIONS
1. Lessons for Kashmir from the Kuriles
Context:
The Second World War left behind many problems inherited from history, not least in Asia in respect of multiple disputed territories. One of them concerns four islands in the Kurile chain that are claimed by Japan but occupied by Russia as successor state of the Soviet Union. Despite the passage of over 70 years, this dispute has defied solution and prevented the conclusion of a Russo-Japanese peace treaty to draw a final curtain over the detritus of the war.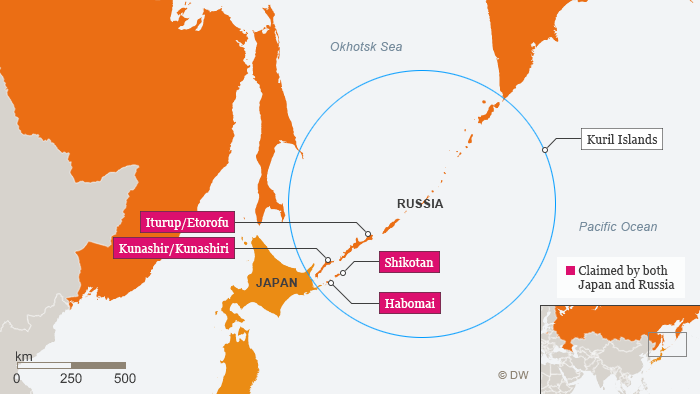 Kurlies Islands:
The Kuriles are an archipelago of some 56 islands spanning about 1,800 km from Japan's Hokkaido to Russia's Kamchatka.
All of them are under Russian jurisdiction but Japan claims the two large southernmost islands, Etorofu and Kunashiri, and two others, Shikotan and Habomai, as its 'northern territories'.
These islands were occupied by the Soviet Union in August 1945, after which the entire Japanese population, numbering less than 20,000, was evicted.
The islands are now populated by the various ethnic groups of the former Soviet Union, but only eight of them are actually inhabited.
The prime value of the islands, however, is strategic. The Russians have deployed missile systems, plan a submarine project there, and intend to preclude any American military use of the islands.
Public opinion in both countries do not entertain any compromise or concession.
Russian memory recalls the Japan-Russia war (1904-05) and the Japanese intervention with the U.S. and Europe during the early years of the Russian Revolution. Moscow's legal claim is based on the post-war settlements of Yalta and San Francisco, whereas the Japanese claim is founded on the Russia-Japan treaties of 1855 and 1875.
Leaders in both Russia and Japan are aware that their domestic political positions would be severely at risk from right-wing and conservative circles were they to suggest even the slightest compromise.
Details:
While the Japanese government's official position is that it has "energetically been continuing negotiations with Russia", the reality is that it was only after the advent to power of President Vladimir Putin in Russia and Prime Minister Shinzo Abe in Japan that there has been any forward movement.
After Mr. Putin's visit to Japan in 2016, both leaders have embarked on some joint undertakings on the islands without calling in question the claims and legal positions of either side.
In two summits last year, they agreed to joint field surveys and joint economic activities with the identification of specific projects, the enterprises that would undertake them, and three levels of supervision.
These proposals cover marine species and aquaculture, greenhouse strawberry and vegetable cultivation, development of package tourism, wind power generation, and the reduction and disposal of garbage.
They also agreed to scheduled visits by Japanese families who sought to visit the graves of their ancestors, and two such visits have already taken place.
The Japanese have further proposed safe opportunities for fishing salmon and trout without using prohibited driftnet methodology, and cooperation in disaster prevention.
These may seem small steps, but underlying them is a serious purpose: to build trust. Summits and Foreign Ministers' meetings have become commonplace.
Moscow is concerned about Tokyo amending Article 9 of the Japanese Constitution, which disallows Japan from maintaining a military force or using force to settle international disputes, and views with anxiety the fact that Japan is among the world's biggest spenders on defence and has a very powerful military.
Japan plays host to American bases and missile systems, and plans to spend $240 billion up to 2024 on cruise missiles, missile interceptors, fighter jets and aircraft carriers.
Responsible for this military build-up are trepidations about threats from China and North Korea.
Japan – Russia Relations:
Although Russia has for long been a hypothetical enemy of Japan, Mr. Abe's wish to engage with Russia stems from the rapid rise of China, which spends three times more on defence than Japan.
And the perceived threat from North Korea, which recently fired two ballistic missiles over Japan as a taunt to the U.S. Russia is now seen in Japan as the lesser enemy, and improving relations with Moscow might drive a wedge in the growing quasi-alliance between Russia and China, a break-up desired by the U.S.-led Western alliance. Tokyo notes that the Russian far east is endowed with plentiful natural resources which are in need of investments, but is hampered by a small population, whereas China has 100 million citizens along that shared land border. Japan has no territorial or demographic ambitions in Russia other than the Kuriles, and has the capacity to transform the vast contiguous areas of Russia.
Therefore, it is hardly surprising that both Japan and Russia see merit in pursuing greater collaboration, although the U.S. has made no secret its displeasure at Japan's accommodating attitude towards Russia.
At Vladivostok last September, Mr. Abe declared that Japan-Russia relations held "unlimited potential" and that the absence of a peace treaty was "an abnormal state of affairs".
Putin agreed, noting that the Russian and Japanese militaries had cooperated for the first time, and urged the immediate conclusion of a peace treaty without preconditions. Japan demurred on the grounds that the Kurile Islands dispute had to be settled first before the issue was foreclosed.
Lessons for India-Pakistan:
The interactions between Japan and Russia probably hold scant interest for the Indian public. Nevertheless, although no two international problems are analogous, there are important lessons to be drawn from the manner in which traditionally hostile neighbours can identify common interests and explore unorthodox avenues along which to proceed in search of innovative solutions to apparently insoluble disputes. India and Pakistan can learn from Japan and Russia on seeking innovative solutions to disputes
Way forward:
Resolving the Kashmir issue requires strong leadership and a bold imagination. Neither India nor Pakistan lack either attribute. Kashmir is essentially a territorial dispute of almost equal period as the Kuriles. But if both sides keep waiting for the most propitious time to make the first move, it will never come about.
1. Railways propose new security plan at stations
Context: The Railways is planning to seal stations just like airports, and passengers would be advised to arrive 15-20 minutes before scheduled departure of trains to complete security checks.
Highlights:
This security plan has already been put into action on a pilot basis at Allahabad railway station, which is expected to see huge crowds due to Kumbh Mela this month, as well as at Hoobly railways station in Karnataka.
This step is part of a security plan under the integrated security System to strengthen surveillance at 202 stations.
ISS will comprise of CCTV cameras, personal and baggage screening system, bomb detection and disposal system.
Nothing here for today!!!
H. Practice Questions for UPSC Prelims Exam
Question 1. Which of the following cyclones is not associated with the Indian Ocean?

Phethai
Ockhi
Roanu
Rina
See
Question 2. Consider the following statements about the functions of Department Related 
Standing Committee:
These Committees consider matters of day-to-day administration of the concerned Ministries/Departments.
These committees considers Annual Reports.
Examination of Bills referred to by the Chairman, Rajya Sabha or the Speaker, Lok Sabha as the case may be can be taken up by them.
They can consider Demands for Grants.
Which of the above statement(s) is/are incorrect?
Only 1
Only 2 and 3
Only 2, 3 and 4
All of the above
See
Question 3. Which of the following organizations brings out the publication known as 'World 
Happiness Report'?
Sustainable Development Solutions Network (SDSN)
The United Nations Development Programme
UNESCO (United Nations Educational, Scientific and Cultural Organization)
The World Bank
See
Question 4. Consider the following statements about Aadhaar card:

It can be verified online without having a printed copy of Aadhaar Card.
In 2017, Aadhaar was officially declared as a 'Hindi Word Of The Year' by Oxford Dictionary.
Aadhaar Card is not mandatory for every citizen, it is voluntary based, and anyone who wants to enrol himself voluntarily can apply for an Aadhaar number.
The Aadhar number does not have a lifetime validity.
Which of the above statement(s) is/are correct?
Only 2
Only 1 and 3
1, 2 and 3 only
All of the above
See
Question 4. Consider the following statements:

National Green Tribunal
Telecom Regulatory Authority of India
National Commission for Women
The Food Safety and Standards Authority of India (FSSAI)
Which of the following is/are non-statutory body?
Only 2
Only 1 and 3
Only 2 and 4
Only 1, 2 and 4
See
I. Practice Questions for UPSC Mains Exam
Recently the government announced linking of Aadhaar card with driving license, In light of recent developments critically analyse the linking of Aadhaar with various platforms. (250 words)
Implementation of various provisions to protect the tribals have not been successful. Discuss the challenges faced by the indigenous communities of India. (250 words)
See previous CNA