Are you passionate about teaching and imparting knowledge? Do you have UPSC experience? If yes, this is your chance to be part of a learning revolution. BYJU'S IAS is hiring!
The best in education is recruiting for the positions of Faculty and Content Developers in the IAS Exam domain.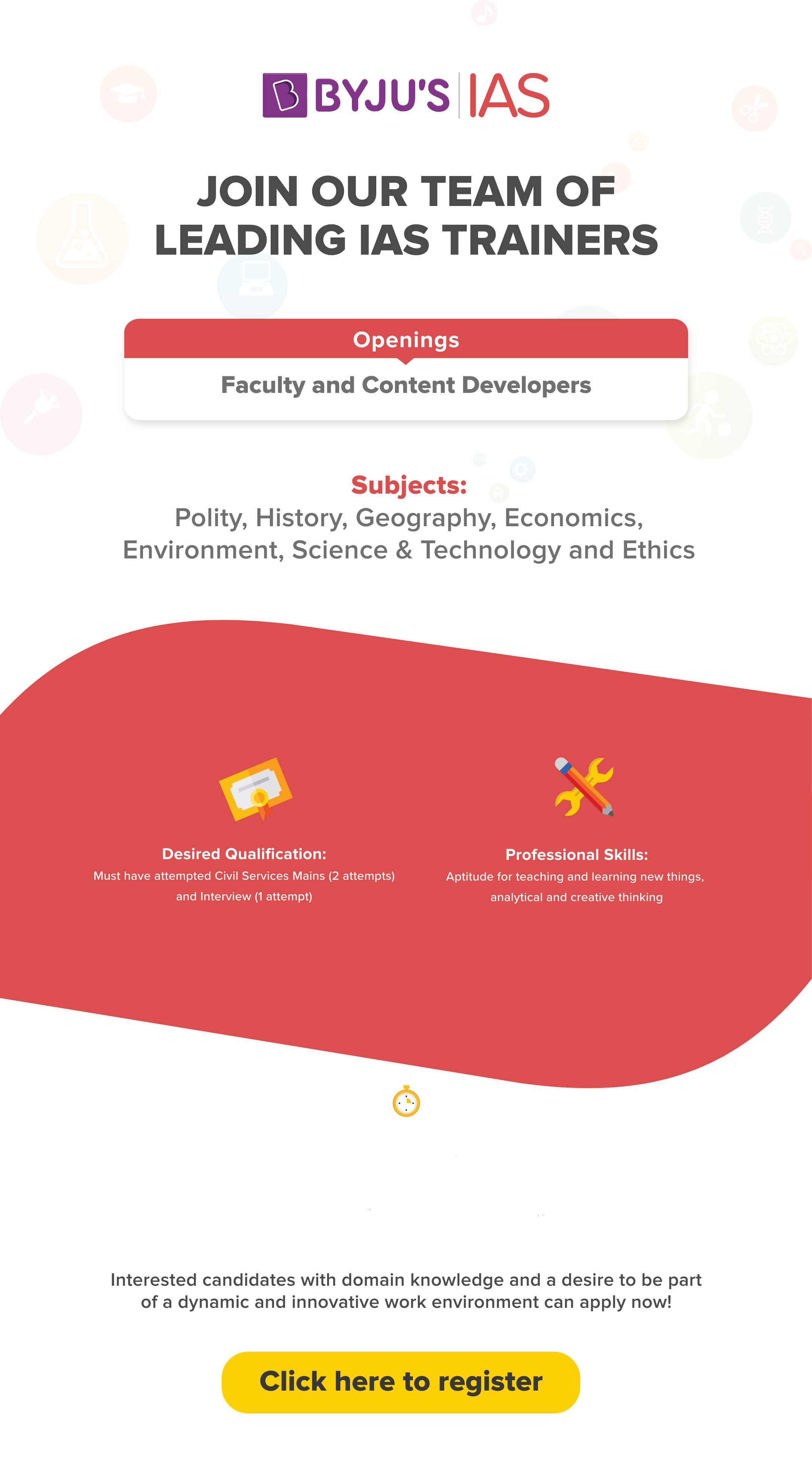 Working at BYJU'S will give you the perfect opportunity to have tech-enabled teaching experience, and also have stellar career growth.

Desired Qualification: Must have attended Civil Services Mains at least twice and Interview at least once.

Professional Skills we are looking for: Aptitude for teaching and learning new things, analytical and creative thinking.

Interested candidates with domain knowledge and a desire to be part of a dynamic and innovative work environment can apply now! Click below to register.