The image of an object is the location where light rays from that object intersect upon reflecting from a mirror. There are two types of image: real and virtual image.
More precisely, when a beam of rays from a point source suffers a change in direction due to refection or refraction and the refracted or reflected rays converge or appear to diverge from another point, then the second point is known as an image.
Two types of images are formed based on whether the beam of rays converge or diverge at a given point; real image and virtual image.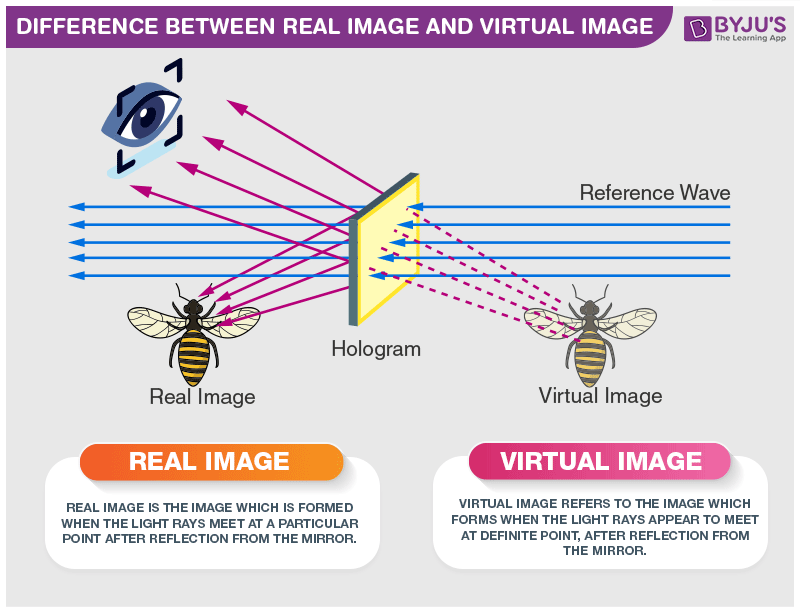 A real image and a virtual image are different forms of image. The main difference between real and virtual images lies in the way in which they are produced. A real image is formed when rays converge, whereas a virtual image occurs where rays only appear to diverge.