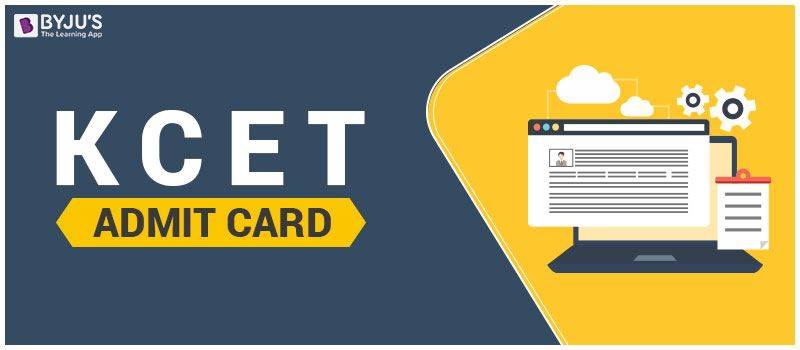 KCET stands for Karnataka Common Entrance Test which is responsible for admission into undergraduate courses in the state of Karnataka. The Karnataka Common Entrance Test (KCET) is handled by the Karnataka Examination Authority (KEA). The admit card is what grants candidates access to the examination hall to write the KCET. Candidates who have satisfied the eligibility criteria and have paid the examination fees will be able to download the CET admit card from the Karnataka Examination Authority official website.
The course that comes under the jurisdiction of KEA and KCET scores are:
Engineering Courses
Farm Science courses
They are stated below:
B.F.Sc (Fisheries)
B.Tech (Agri.Engg)
B.Tech (Food Technology)
B.Tech (Dairy Tech)
B.Sc. (Agri. Marketing & Co-Op)
Bachelor of Veterinary Science and Animal Husbandry (B.V.Sc. & A.H.)
B.Sc. (Sericulture)
B.Sc. (Agriculture)
B.Sc (Forestry)
B.H.Sc.(Home Science)
B.Sc. Agri Biotech
B.Tech (Food Science & Tech)
B.Sc (Horticulture)
B.Pharm, Pharm-D and AYUSH (Ayurveda, Yoga & Naturopathy, Unani and Homoeopathy) courses
Candidates who are willing to appear for the examination must download their KCET online exam Admit Card as it is a mandatory document and candidates failing to provide CET admit card will not be permitted to enter the exam hall.
KCET Admit Card 2018
KCET Admit Card 2018 – Dates
Event
Date
Admit Card release date
10th of April 2018
Examination Date
18th,19th & 20th of April 2018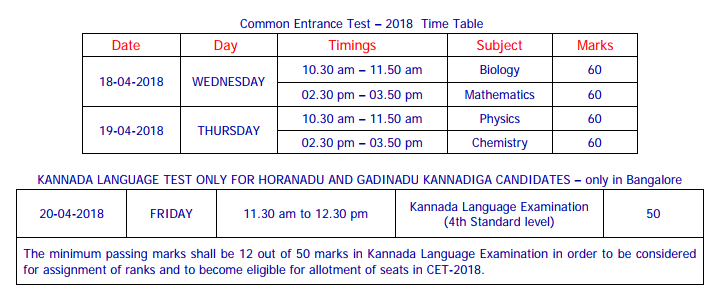 Steps to download KCET admit card 2018
Having registered for the KCET is the prerequisite here.
Step 1: Go to the official KCET Admit card download link (which will be provided below once the link becomes active on the above-mentioned date)
Step 2: Log in to the KCET Admit card 2018 portal using credentials you obtained based on the details you have submitted.
KCET 2018 Application Number
Date of birth provided with the application
Step 3: After logging in, you will be displayed the admit card with the download option.
Note: Make sure that the information on the admit card is accurate and up to date. If not get in touch with the KEA and get it corrected as corrections in the future will be quite a hindrance.
Details on the KCET Admit card 2018
The KCET 2018 admit card contains the important details which verify the details you have submitted to the Karnataka Examination Authority (KEA). The information displayed on the admit card include:
KCET 2018 Application Number
Candidates Name
Roll Number
Name & Address of test center
Date & time of the KCET 2018 exam
Photograph & signature of the candidate
While appearing for the CET exam, candidates are also required to bring a valid ID proof like Aadhaar Card, Passport, College Identity Card, 12th Standard Admission Ticket, PAN Card, or Bus Pass.
Stay tuned with BYJU'S to get the latest notification on KCET along with exam pattern, exam syllabus, KCET exam details and more.