Kids usually enjoy writing myself essay as this gives them the golden opportunity to convey their thoughts about each and everything that they do on a regular basis. Writing a myself essay in English reflects the personal experience of an individual about himself and his interaction with other people and the surroundings. Likewise, when kids are given a chance to express his/her views in the form of myself essay writing, they try their best to describe themselves and put forth their ideas in easy words.
Here's a short paragraph about myself in English, which kids can use as a reference while writing an essay of their own:
Myself Essay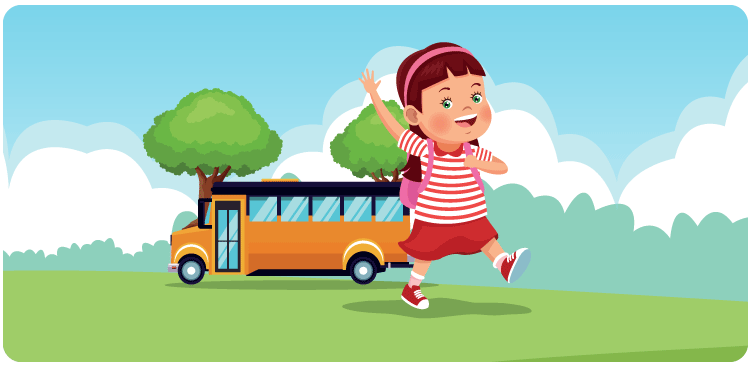 "My name is Peehu Roy. I'm an 8 year old girl. I live in Bangalore with my parents, brother and grandparents. I love my family very much. My birthday is on 4th April. I study in Class 3 at St. Joseph's Convent. I have an elder brother who is 5 years older than me. We study in the same school but in different classes. Every year I go for a vacation with my family during my winter holidays. My hobbies are reading story books, dancing and cooking. I like to help my mother in the kitchen sometimes.

I love going to school every day and respect all my teachers. I'm always punctual to school and regular in my studies. I love to play with my friends during break time. My best friend's name is Pooja and we play with dolls every day after school. I participate in all extracurricular activities and sports events at my school and try my best to do well. My school has a huge playground where I play several games with my friends. My school offers a healthy and peaceful environment to all its students."
Given below are "Myself Essay PDFs" for classes 1, 2, & 3 which you can download for free:

In this article, we brought you "Myself Essay for Kids" so that kids can refer to this sample essay and get a fair understanding on how to draft an essay on this topic. We hope our modest attempt will help your kid to write a few lines on this topic. While writing a good paragraph about myself, they can begin it with simple phrases to introduce themselves and proceed to explain about people and things surrounding them, in the best possible way.
Essay About Myself in English 20 Lines
My name is Brinda. I hail from the Garden City of India, Bengaluru.
I study in class 5 at Delhi Public School.
My mother is a professor and my father is a businessman.
I have an elder sister and she too studies in the same school.
We go to school together and have a lot of friends in our neighbourhood.
My parents take us out every Sunday and ensure that we connect with nature.
I love playing badminton and chess with my friends.
I have also participated in interschool sports and literary competitions.
I am good at studies and score well in my examinations.
My parents have always supported me to pursue something unique either in sports or cultural activities.
I love pets and we have a cat at home.
Her name is the Nile and she is an adorable family member.
As soon as I come home from school, the first thing I look forward to is playing with her.
I am a part of an environmental conservation group in my school.
In this group, we ensure to plant saplings on the birthdays of our teachers and housekeeping staff.
I am learning classical Indian dance and I enjoy dancing.
I love sweets and I help my mother during the preparation of sweets.
We celebrate a lot of festivals at home, like Ugadi, Ganesha Chaturthi, Deepavali and many others.
We also visit our grandparents in Mysore during the Dasara festival. This festival is celebrated with grandeur and pomp in Mysore.
We have a wonderful time with our grandparents and return to Bengaluru with a lot of memories.
The above sample "Myself essay for kids" is a humble attempt to assist young learners to be expressive in their views and to enhance their English writing skills at the same time. Are you looking forward to explore other essay topics? Simply download India's best kids learning app – Disney BYJU'S Early Learn and make learning a fun-filled and enjoyable experience for your child.
Related Essays: