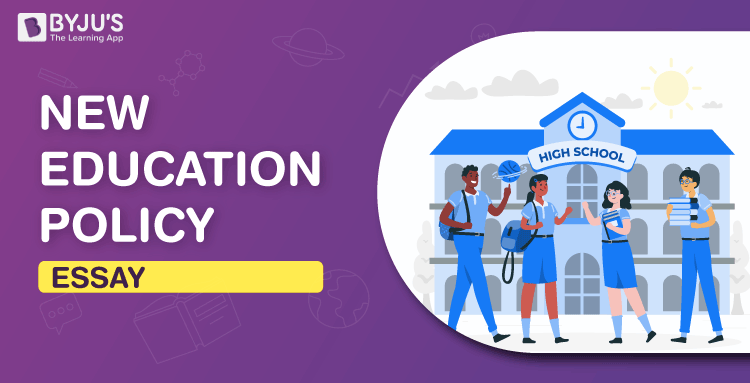 All kids have the right to education. It is a fundamental human right, and it is important for their future development. Educated people will be more successful in life as they can better deal with difficult situations. Educated people also have better health and wealth than those without education. Education is one of the most important things a child can have. It helps them learn and grow. Providing your child with a quality education will help them cultivate their personality and develop new skill sets. It is essential to look at different types of schools before making a decision on which school to join. The Government of India approved the National Education Policy 2020 to reform the education sector of the country. To understand how it will replace the 34-years-old National Education Policy 1986, read BYJU'S New Education Policy essay.
Education is important because it can open up more opportunities in the future and help people earn a higher income. It also helps people become better workers with better pay and benefits. Education teaches us valuable skills such as reading, writing, doing maths, and speaking languages. It also teaches us about our culture and history. Now, let us understand the aim of this New Education Policy by reading an essay on New Education Policy.
Aim of the New Education Policy 2020
This New Education Policy aims to have a universal education system with 100% GER (Gross Enrollment Ratio) of schooling. The plan is to achieve the goal by 2030. The proposal also allows foreign universities in India. This essay on New Education Policy in India will explain some historical highlights of the New Education Policy 2020 and will open a discussion on Indian high education.
This new policy aims to introduce a four-year UG (undergraduate) programme with various paths to make incredible India a global knowledge superpower. The proposed approach would like to have multi-disciplinary universities and colleges by 2040. Additionally, it aims to improve employment opportunities in India and bring fundamental changes to the current educational system.
The new policy gives an advantage to students of Classes 10 and 12. Rather than testing simple memorisation, the new exams test their core competencies; in other words, their knowledge of concepts that underlie the attainment of factual knowledge.
To conclude the New Education Policy essay, we can say that the New Education Policy 2020 is an important initiative to help the overall development of our society and country by bringing innovative changes in the educational system. The success of this policy hinges on its implementation; with a young population, India can succeed into a better country with a good education policy. For more essays, poems, stories and other kids learning activities, visit BYJU'S website.
Frequently Asked Questions
What is the New Education Policy 2020 aiming to achieve by 2030?
The aim of the New Education Policy 2020 to achieve by 2030 is to universalise education in schools. It also plans to have a 100% Gross Enrollment Ratio (GER) in school education by 2030.
What are the challenges the New Education Policy 2020 may face?
The challenges the New Education Policy 2020 may face are creating a lack of human resources in specific fields because the education sector will become more expensive and difficult for middle-class people.