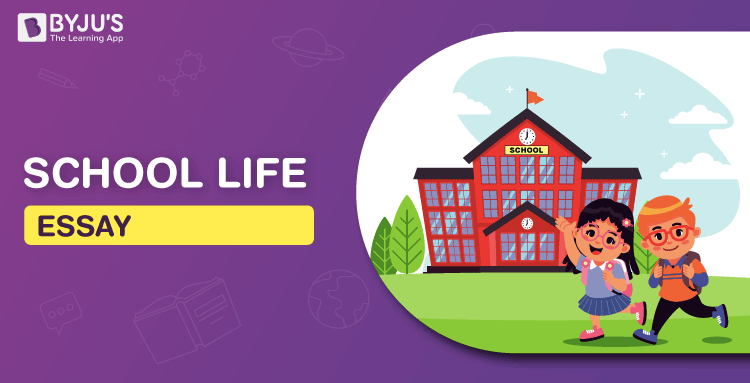 My school life essay is a vital essay topic for kids. A school life essay is a fun way of explaining school events to kids. A school is a place where I go to learn and have fun. School life essay is to help kids understand how to interact with other students so that they can get prepared. Another thing worth mentioning is kids take advantage of the free periods during the week and have some downtime before classes start again. For this reason, they should study and get a good night's sleep each day.
For me, school is my first time away from home. Schools can be confusing for my friends because they don't know how to get around or who other kids are. My school provide transportation for us to help to get along easier. If you are new in your school, you must make friends with other kids to not feel alone during your days at school.
My School
My school is the largest and most renowned school in the city. It has a large prayer hall and two grounds. Every morning all the students assemble in the prayer hall and thank God for keeping us healthy and educated. On the ground situated in the front, we play cricket and other outdoor games such as kho-kho, volleyball, throwball, practice athletics, etc. In the backfield, we play football and basketball. School life essay portrays the sports and cultural activities that happen, and the motive is to encourage students to learn how to write school life essay in English.
My school encourages us to participate in other activities like music, literature, arts, dance, etc. We also participate in interschool competitions and have won many prizes. We have a large swimming pool, and we practise swimming here every Friday. We also have a badminton court. My school hosts quite a few competitions, and we all volunteer to help guests.
Every November we have a winter festival, and my school organises a cultural festival. This is an interschool competition and a four days festival. Day one is dedicated to Indian classical music and dance, day two is for regional languages skits, day three is for Western dance and music, and finally, day four is to announce the winners and prize distribution.
School life essay is an excellent way to assist students in explaining about their schools and events that happen in their schools. Ask your little one to go through this school life essay and write a school life essay in English.
Frequently Asked Questions on School Life Essay
Is school life fun?
Yes. School life is fun, and we get to make many new friends and learn every day. With so much on your plate, there is always something fun going on at school to make school days more exciting.
What types of sports are played in schools?
Cricket, football, volleyball, basketball, throwball, badminton, kho-kho, chess, table tennis and other sports are played in schools.