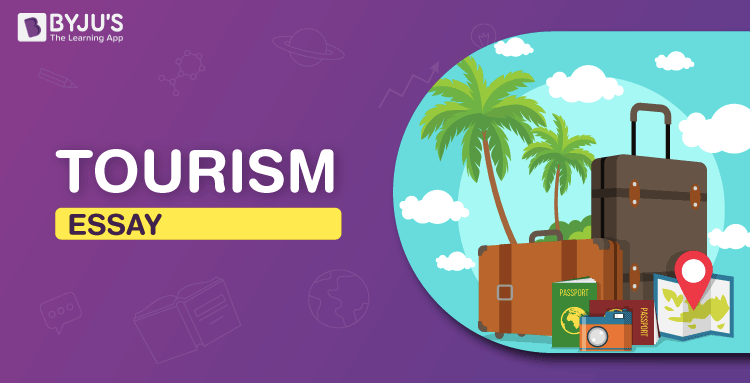 The tourism essay is about the effects of tourism on culture, economy and society. Tourism is a rapidly growing industry across the globe. The tourism industry has become a significant part of the global economy, with many people travelling to different countries and becoming more interested in visiting new locations.
Tourism is the fastest growing industry in the world. It generates billions of dollars in revenue and supports tens of thousands of jobs. The tourism industry has evolved significantly over the years, with many companies expanding their offerings to stay competitive.
The tourism industry is a major economic driver in many countries worldwide. Travellers spend billions of dollars each year for their holiday, and many countries depend on this income as part of their national economic system. To attract travellers, hospitality companies also invest in marketing campaigns to create awareness about their destinations.
In this introduction of the tourism essay, kids learn the importance of the tourism sector.
India – A Tourist Attraction
Tourism in India essay helps one explore the subject of tourism and why it is a growing industry in the country. India is a fascinating country with a lot to offer. There are plenty of things in India that we cannot find anywhere in the world, and so one should visit here if they want an experience unlike anything else.
One of the many things that make India a great place to visit is that it has such a wide variety of places to choose from. Whether you are looking for some amazing wildlife or an incredible city, India can provide you with more than enough opportunities to find it. The country is also known for its natural beauty, which tourists love.
India is a bustling country with tourism opportunities. Tourists can visit historical and cultural sites, drink in the local cuisines, and enjoy the beaches of India. One of the notable tourist wildlife destinations is Ranthambore National Park in Rajasthan.
Importance of Tourism
Tourism is an important industry in the world. It's been said that over 30% of the world's GDP comes from tourism. Tourism gives people a chance to learn about other cultures, and it can also bring in foreign money into a country that needs it most. The importance of tourism essay is meant to give the kids a general idea of the significance of this industry.
Frequently Asked Questions on
Why is tourism so important?
The tourism industry is a huge part of our economy. Each year it brings in billions of dollars to the countries. It provides job opportunities to many people in the world. It has an impact on all sectors of the economy.
Why is India a tourist destination?
India is a popular tourist destination in the world today owing to the wide variety of experiences the country provides. The country has been investing in the tourism industry and providing travellers with an unforgettable experience of India. Indians are also welcoming foreign visitors with open arms to benefit their economy.