With the help of the Karnataka Board 1st PUC Biology Blueprint, students can get to know the weightage of the distribution of marks over different dimensions of the question paper. This 3 hours 15 minutes question paper amounts to a total of 70 marks. Students can download the Biology Blueprint Free PDF of Karnataka Board 1st PUC  from the link given below in the article.
Karnataka Board 1st PUC Biology Marks Weightage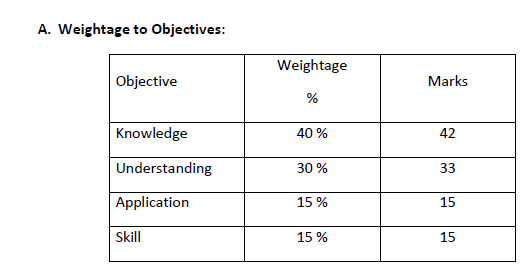 Note: 1% or 2% variation is allowed per objective.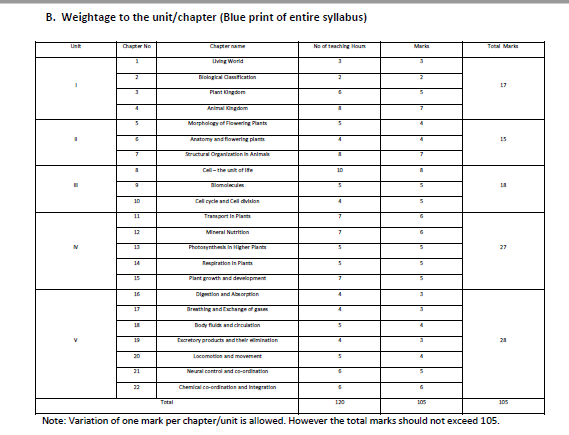 Part A consists of very short answer questions, part B and C of short answer questions and Part D includes long answer questions.

From the blueprint you can see that of the total marks, 42% of the marks are assigned to knowledge, 33% for understanding, 10% for application and 14% for skill.
Stay tuned to get more updates from the Karnataka Board.