Explore the best resources on the internet for NCERT Solutions for Class 10 Science Chapter 12 – Electricity, right here at BYJU'S. Our content is the culmination of knowledge and academic insights from our highly qualified teachers and industry experts. These NCERT Solutions have been carefully crafted according to the latest prescribed NCERT syllabus. Furthermore, we also provide a constant update of new questions and provide a thorough breakdown of frequently asked questions in your exams.
Besides providing the best answers, we also strive to impart maximum informational value. Of course, this means the content becomes more complex, but we have ensured that the language used is simple and all technical jargons are explained in detail.
Access Answers of Science NCERT Class 10 Chapter 12 – Electricity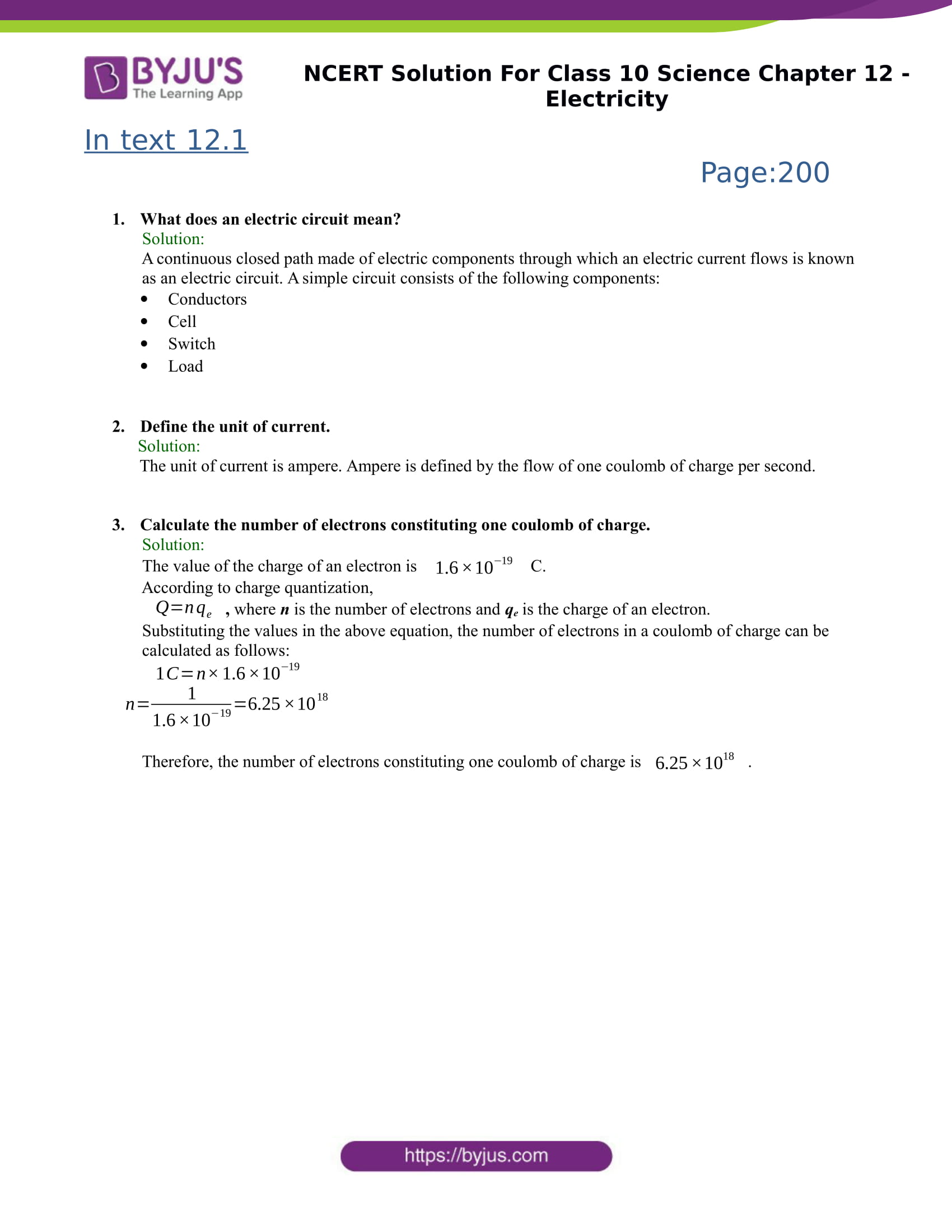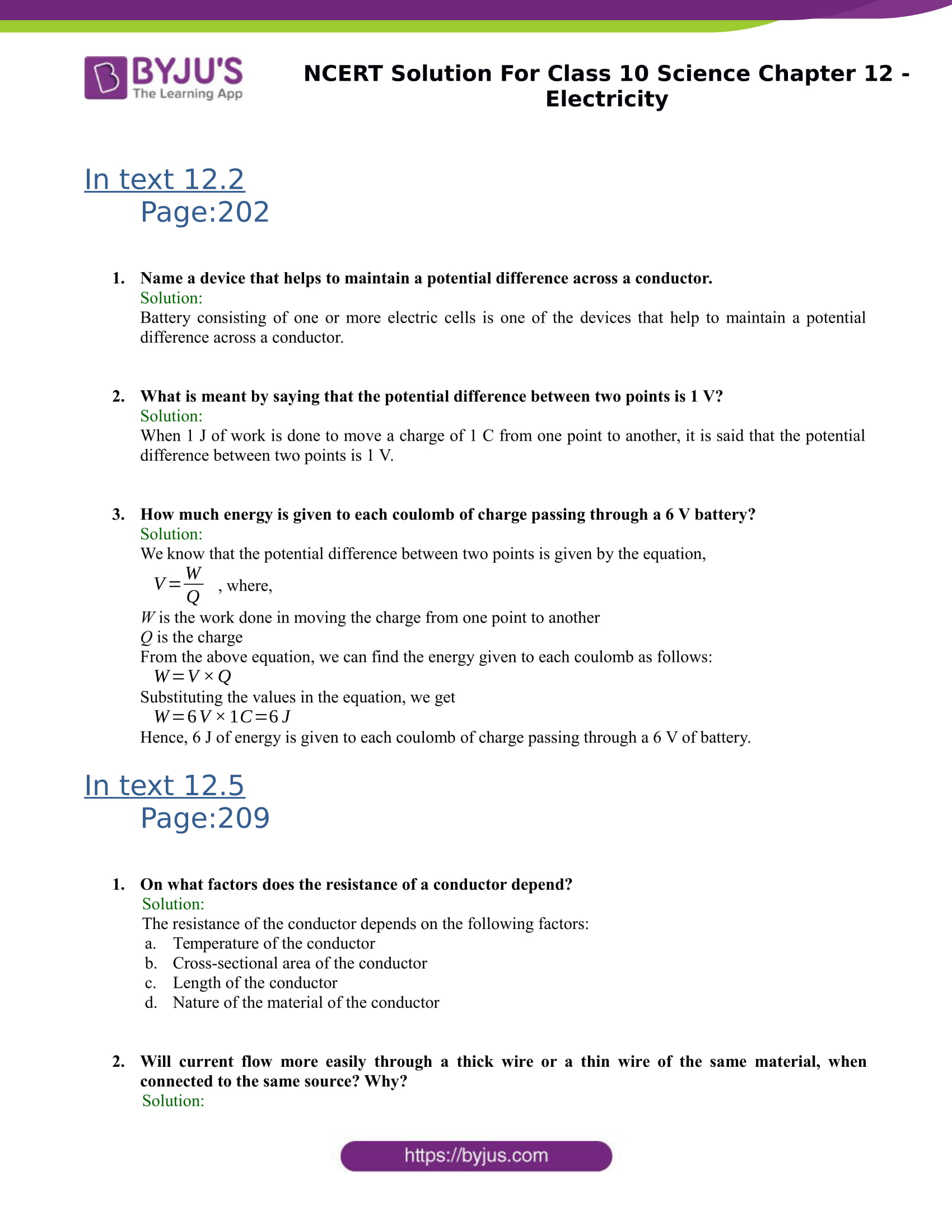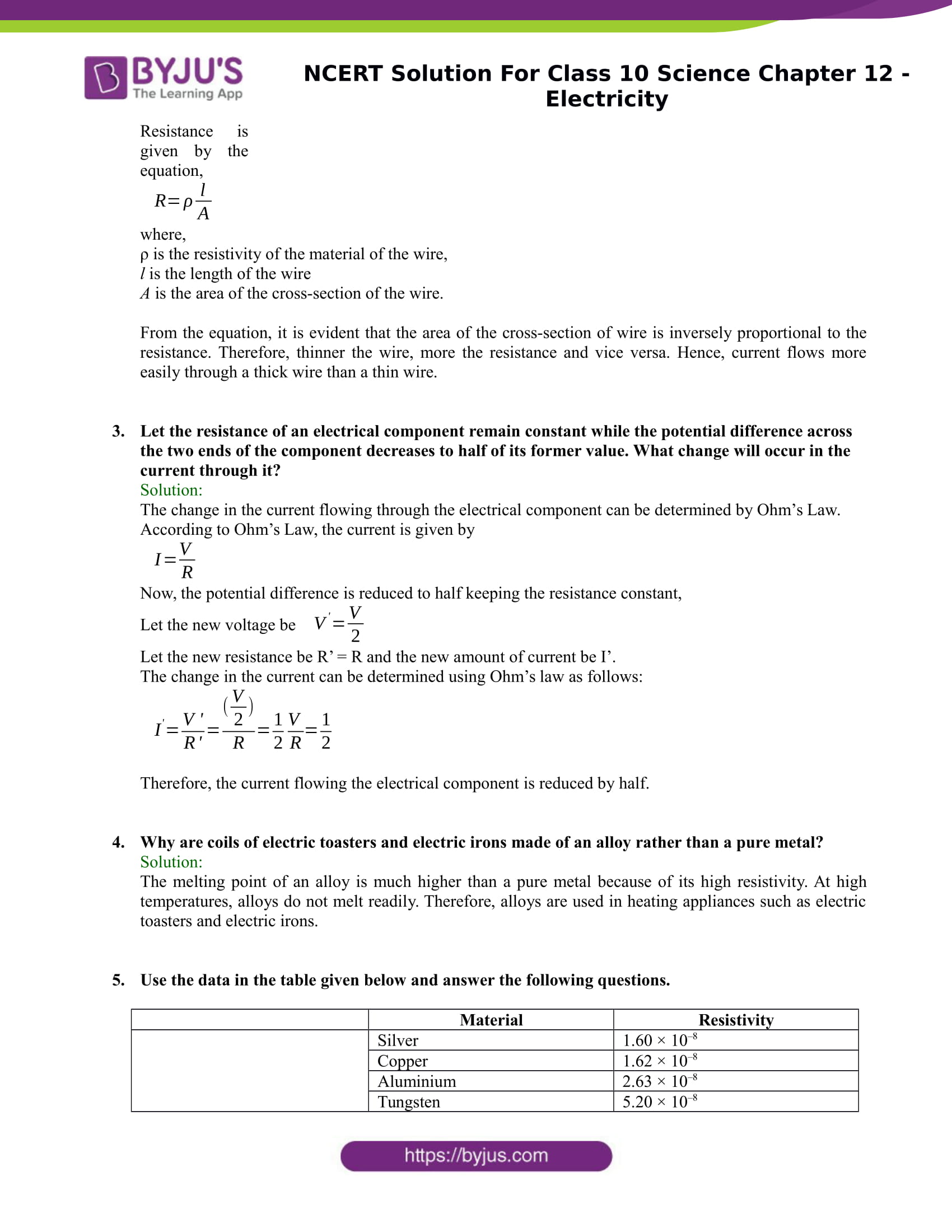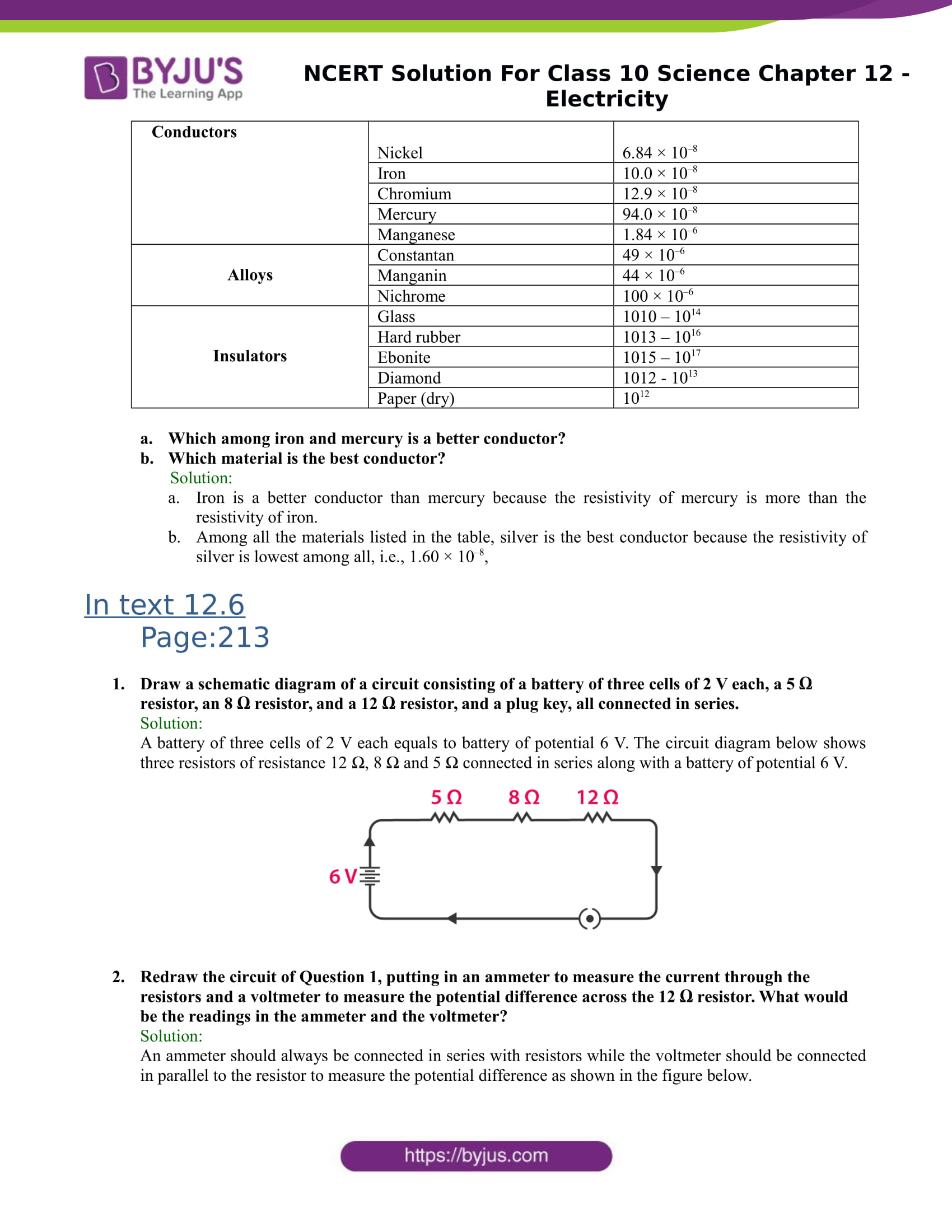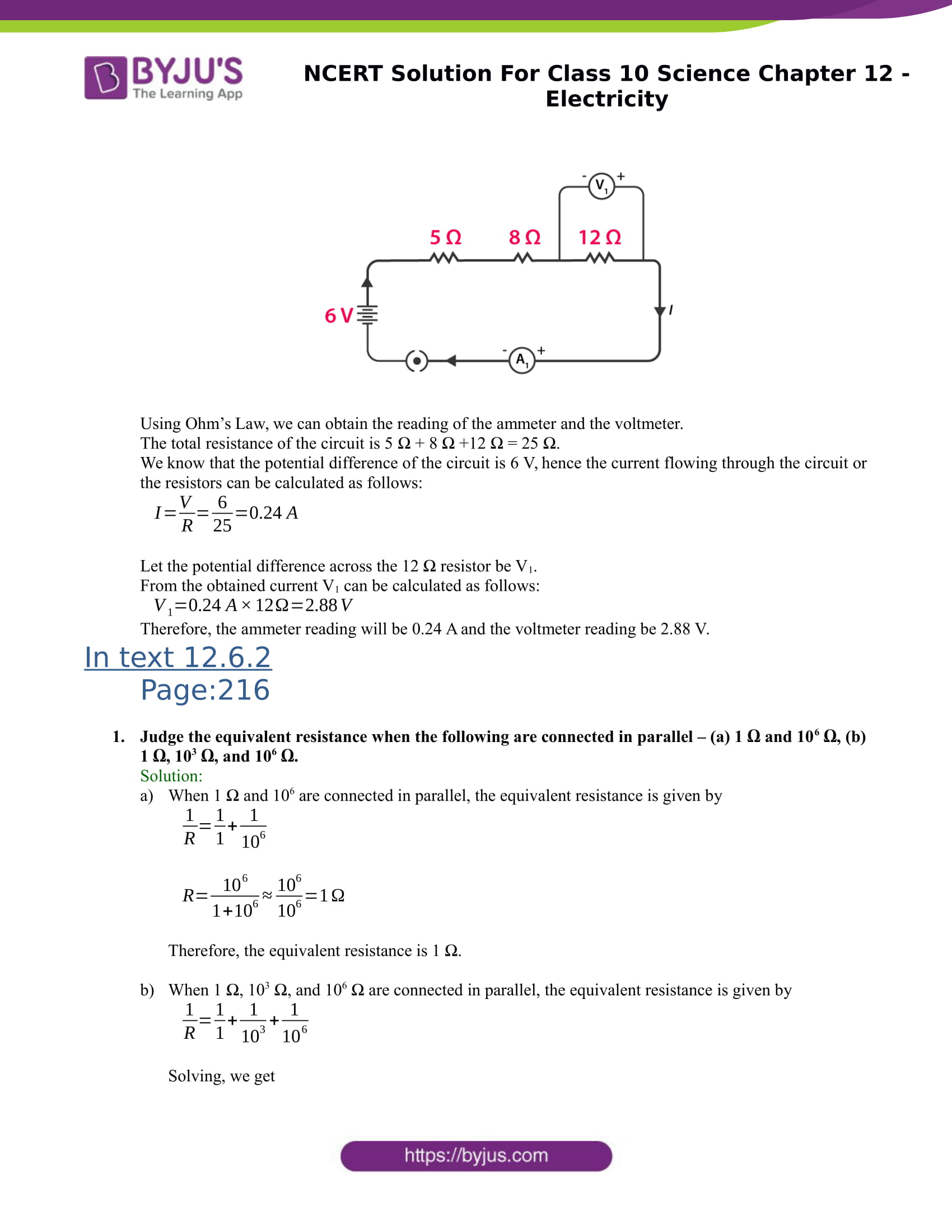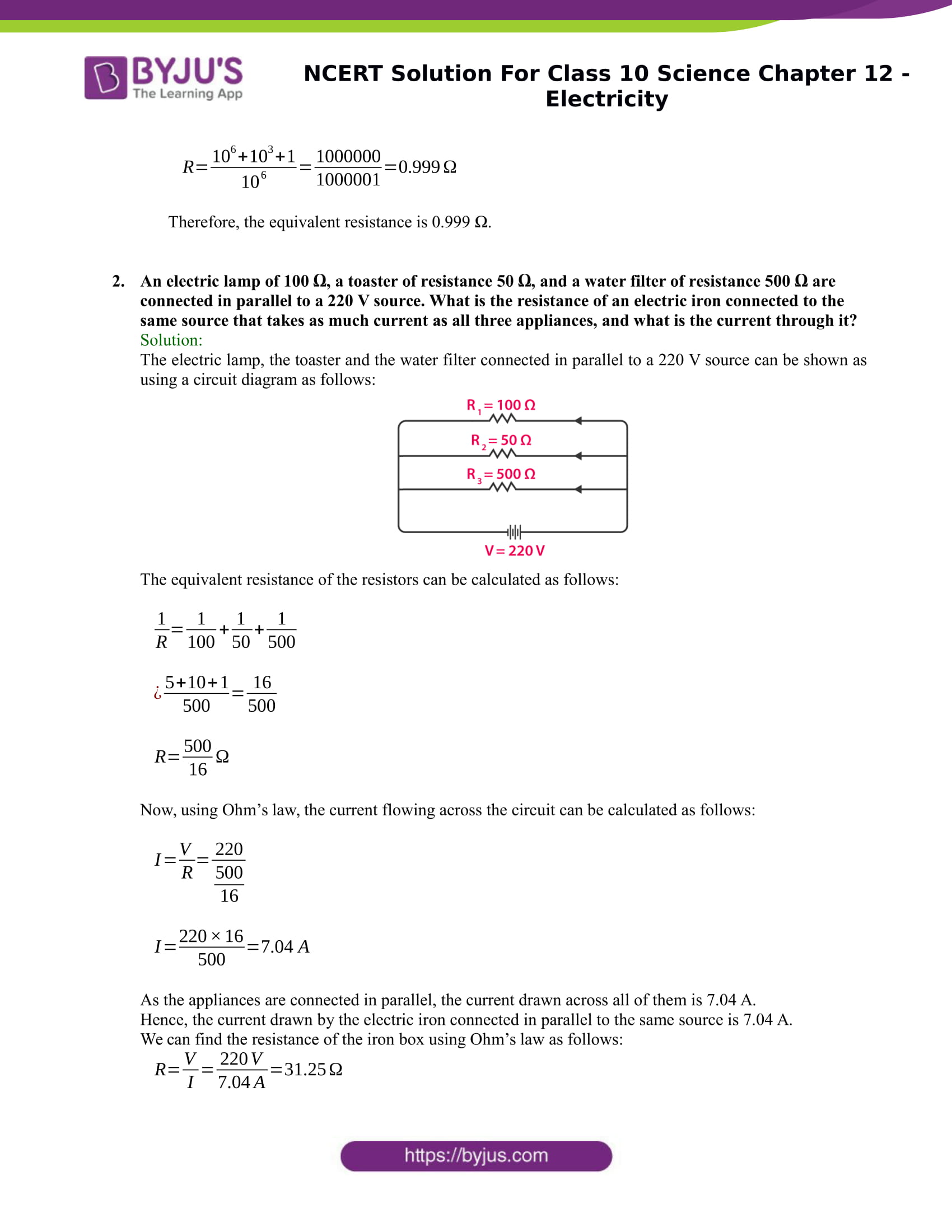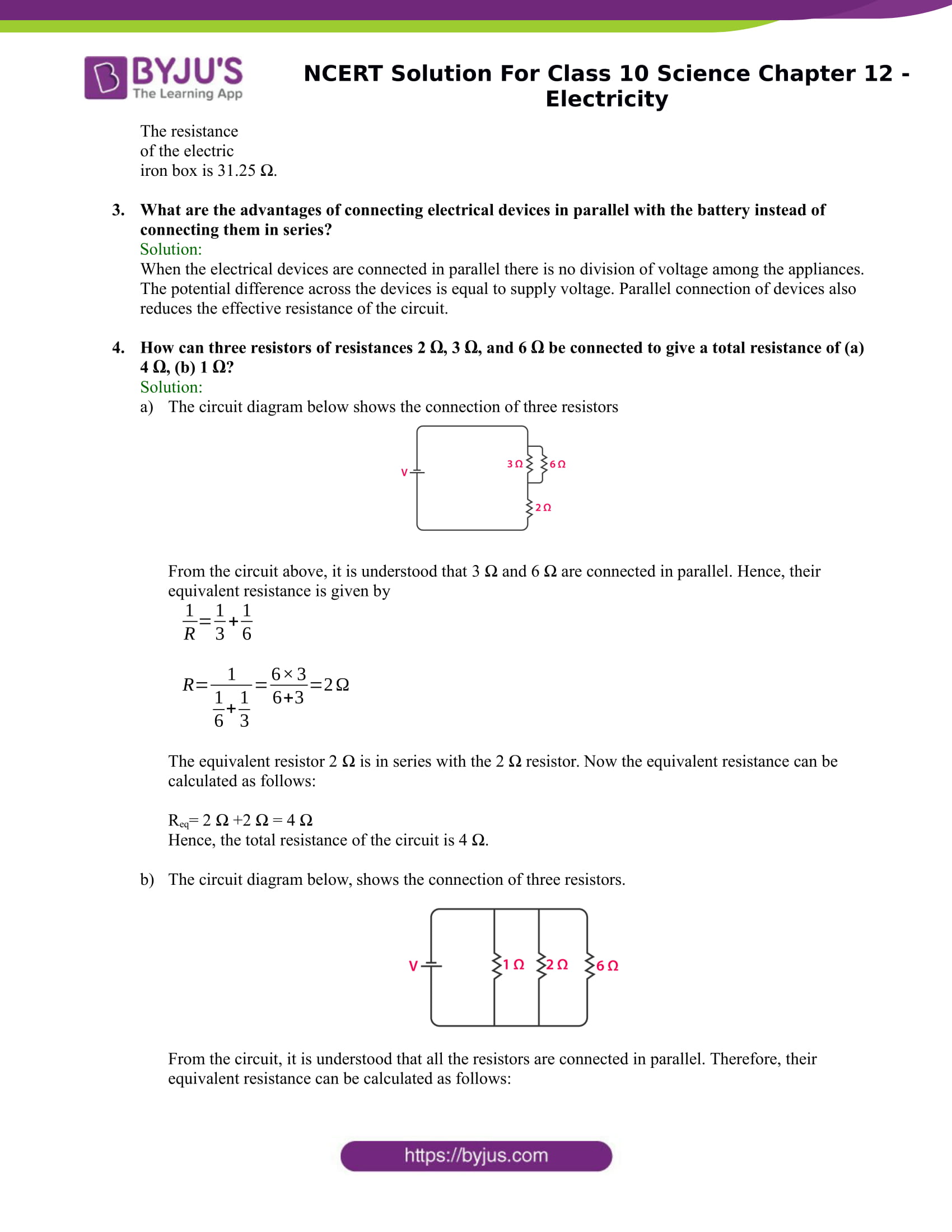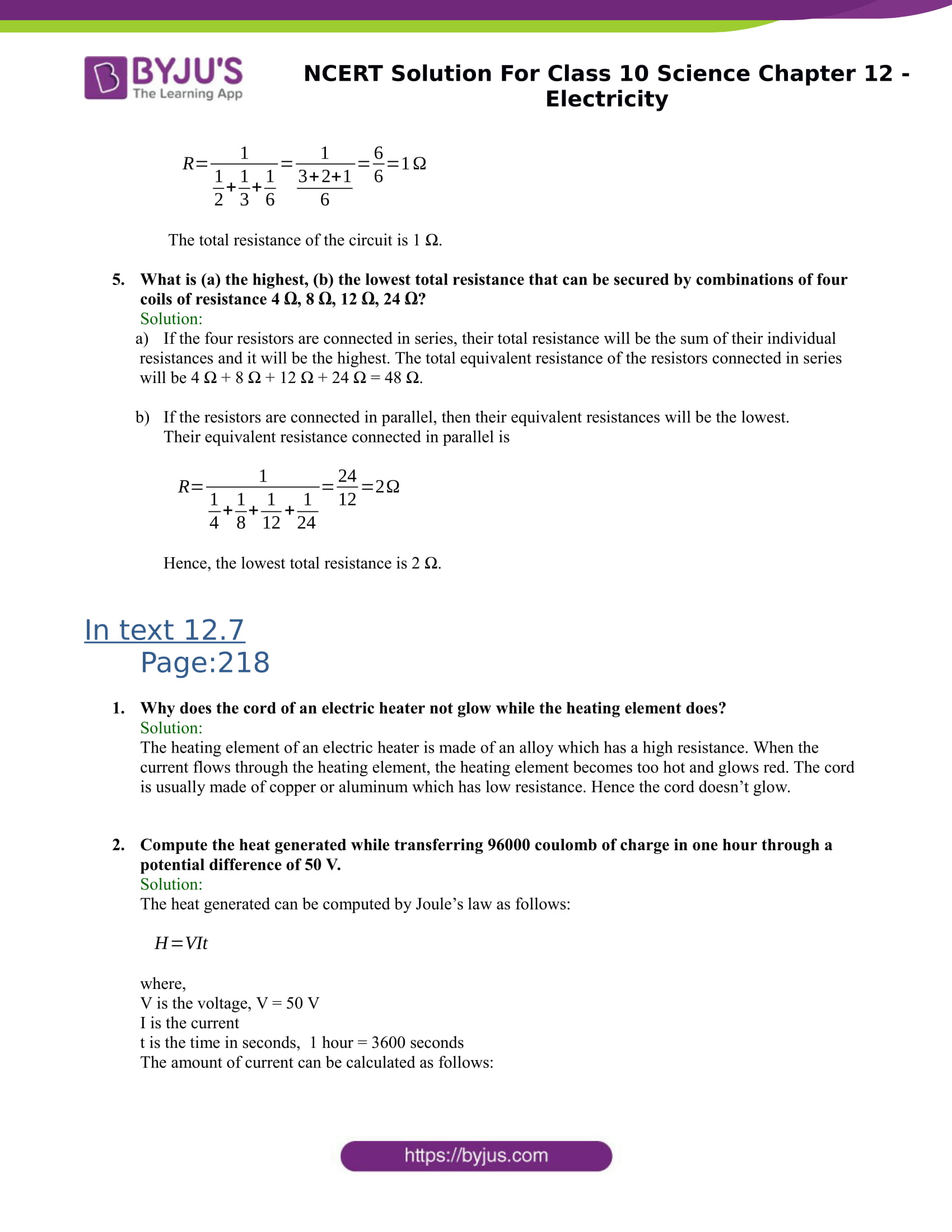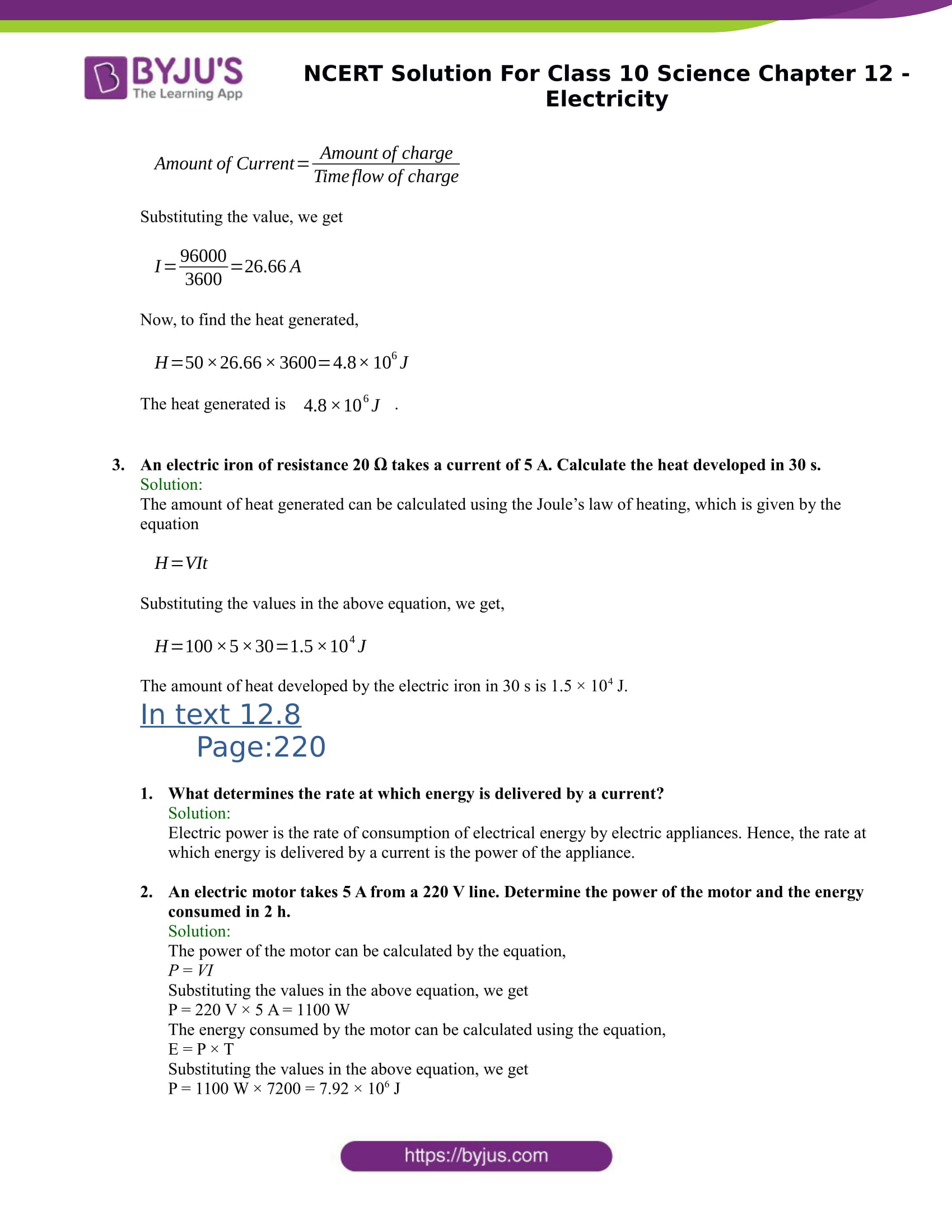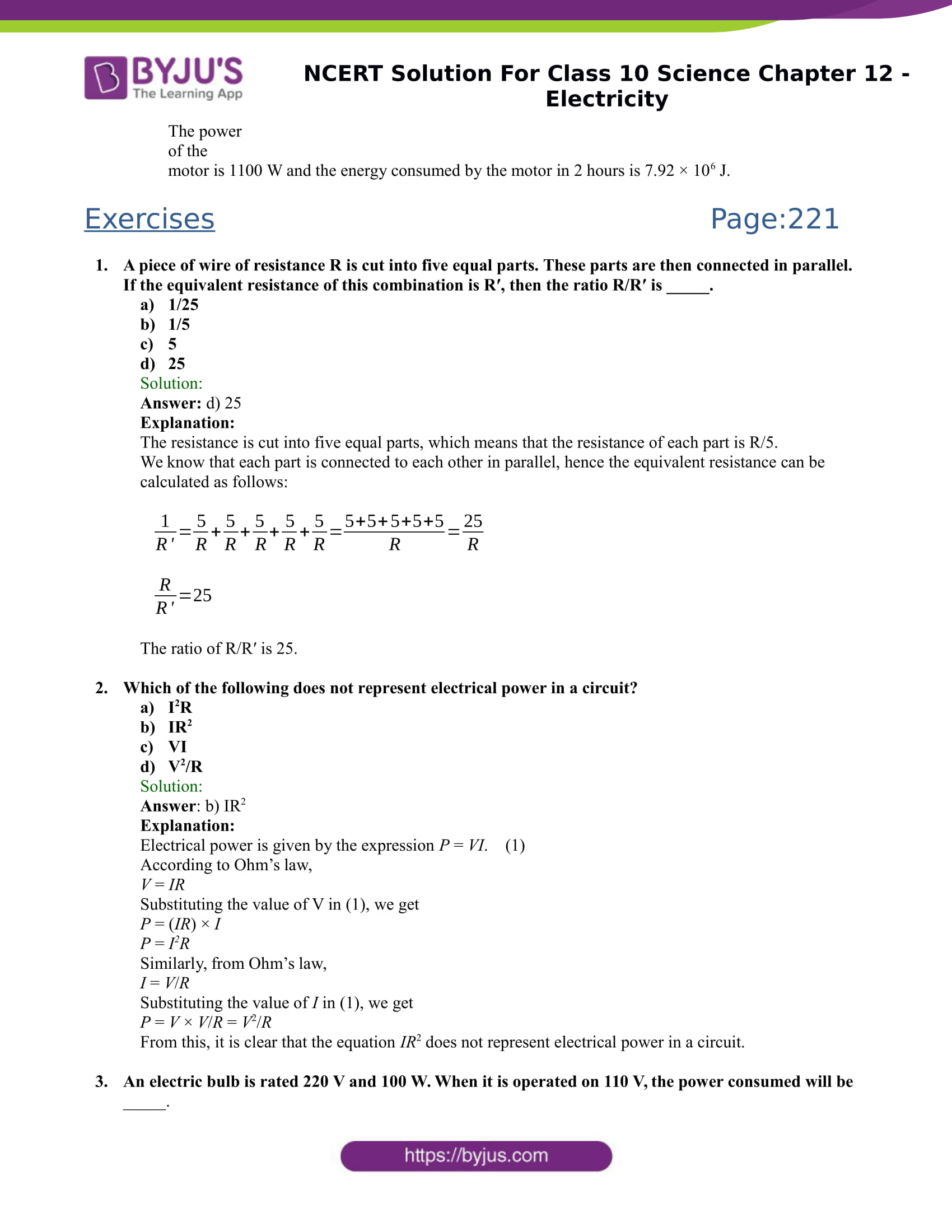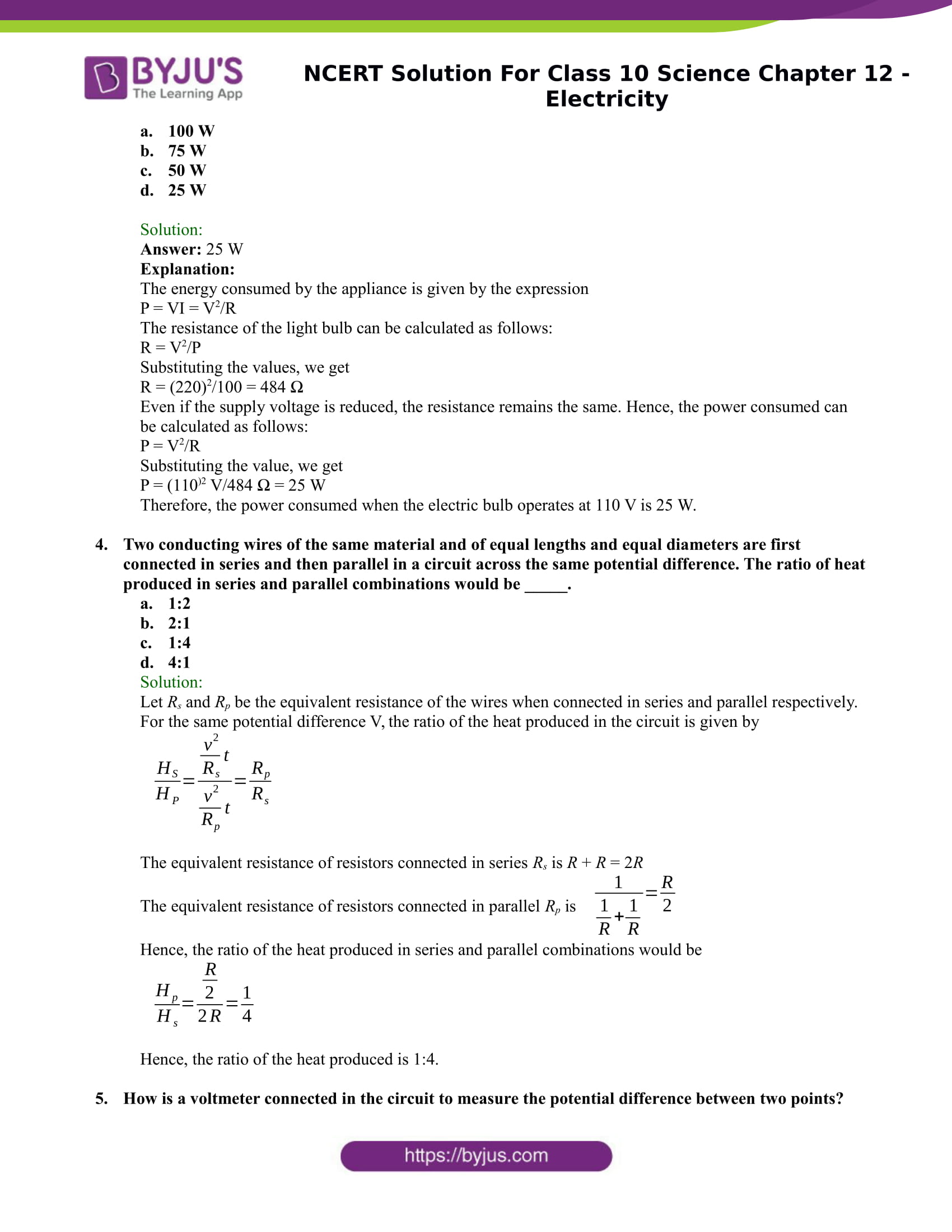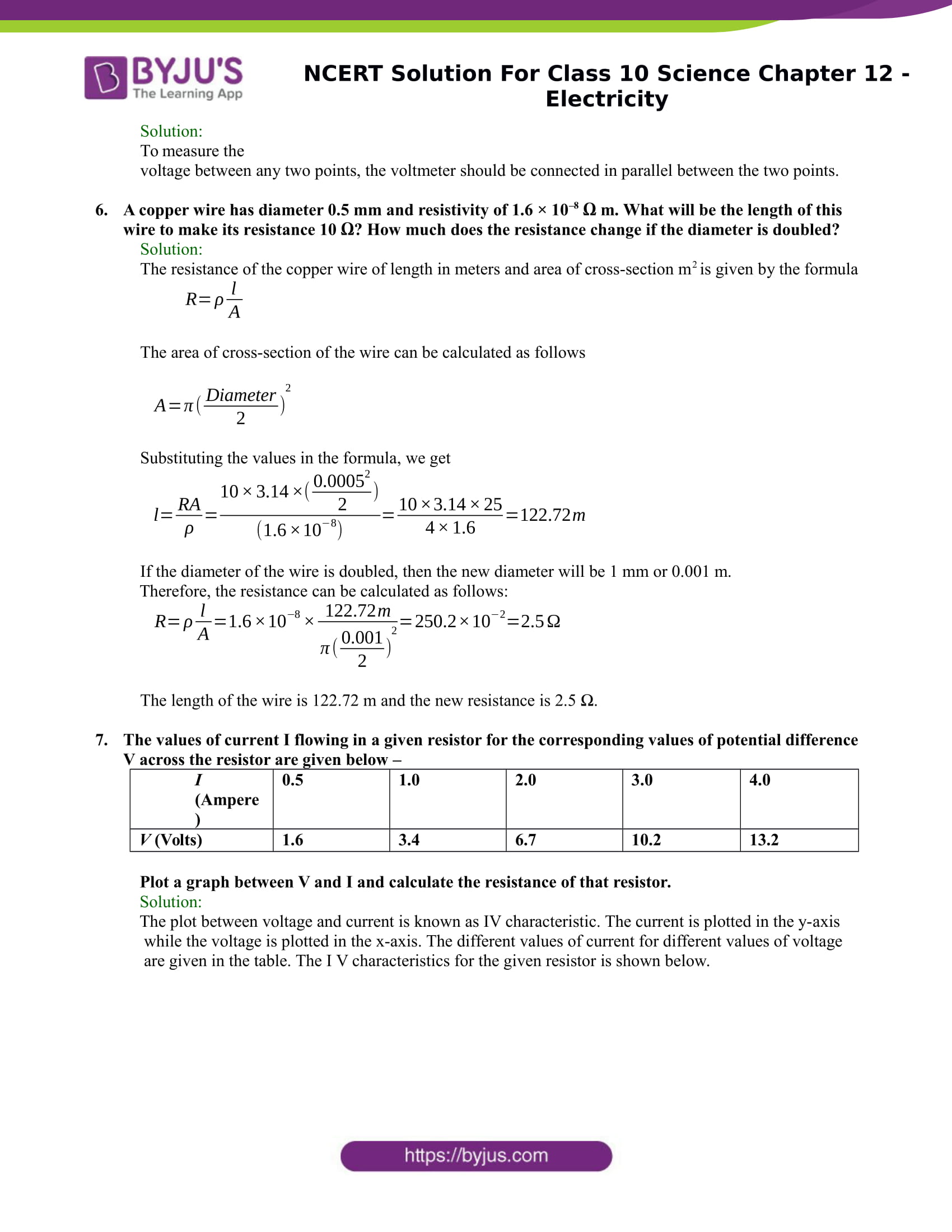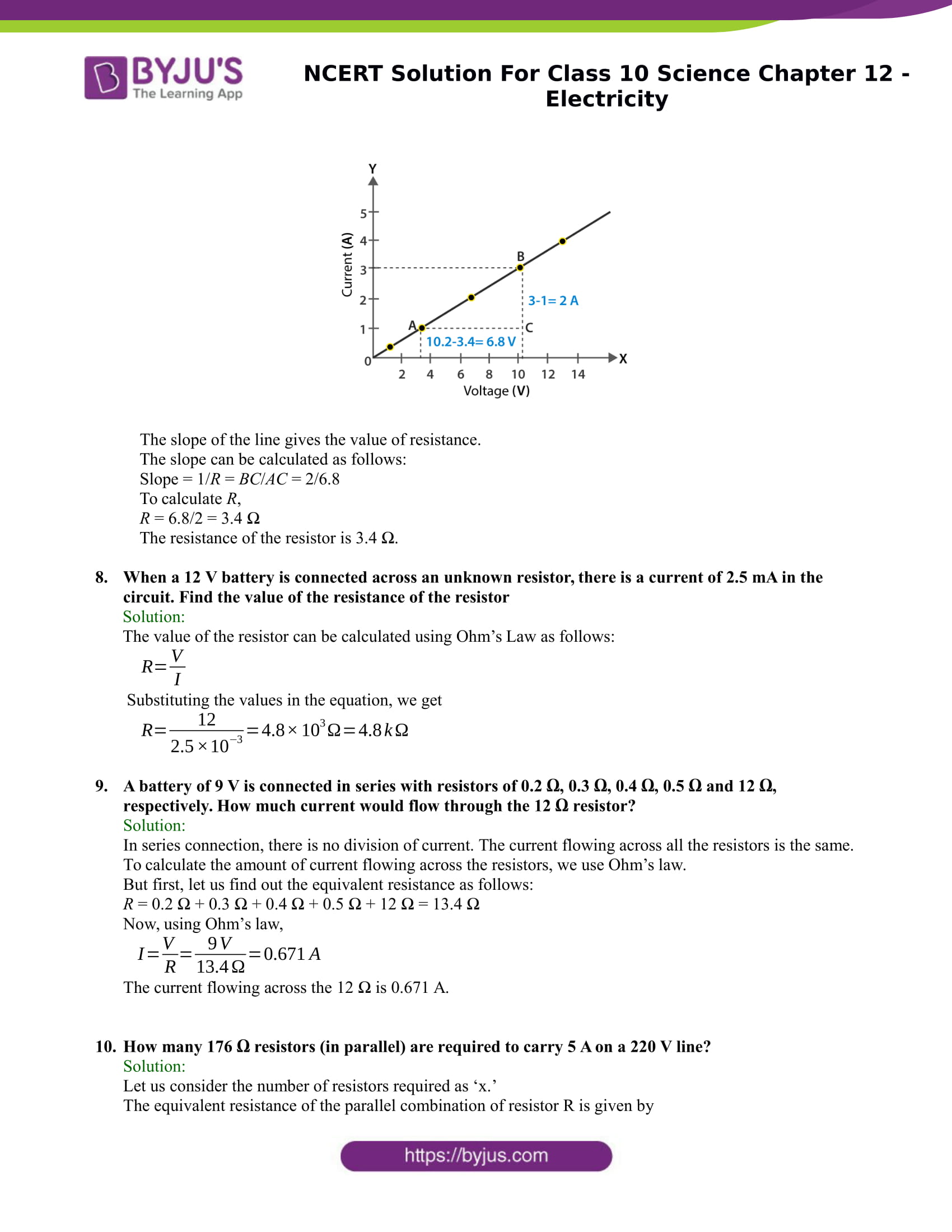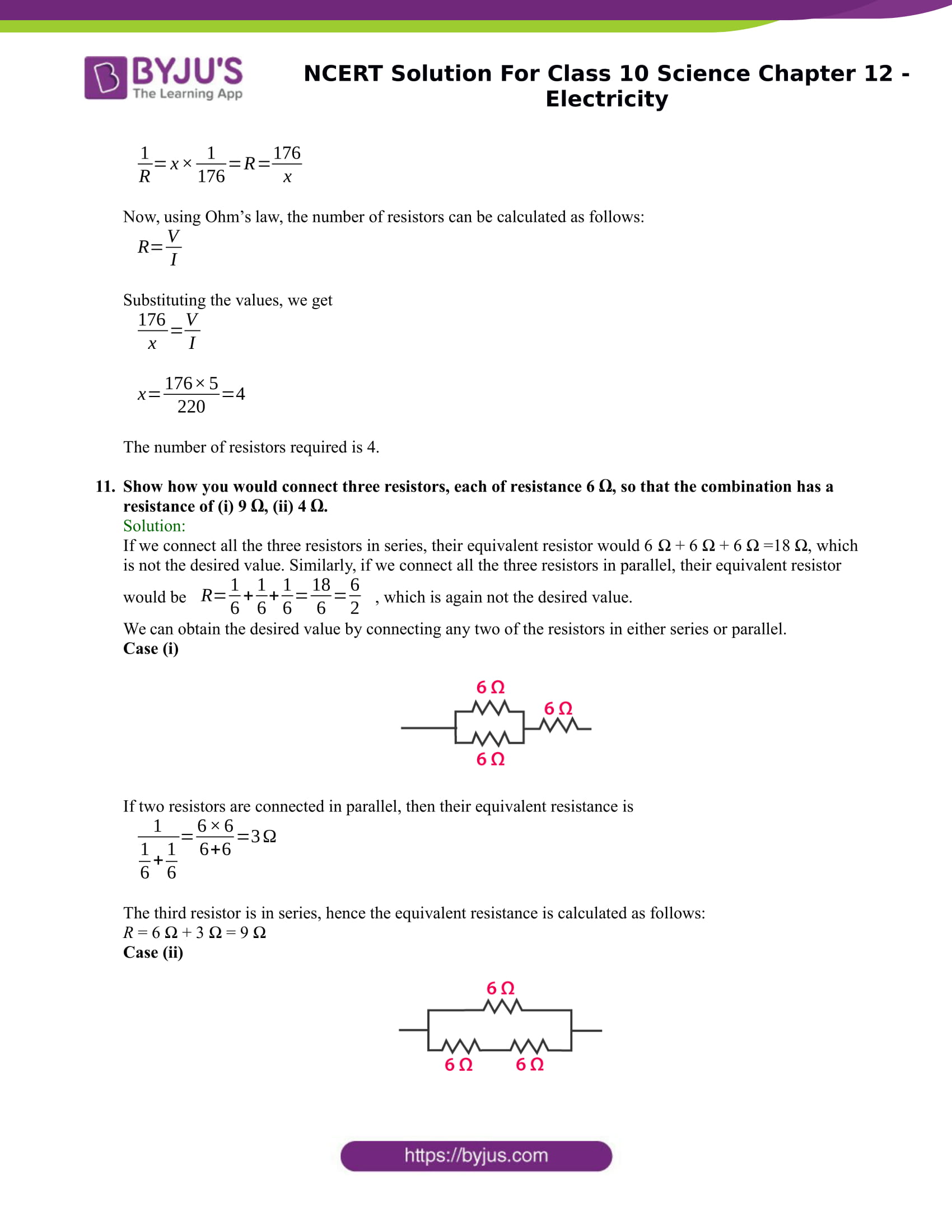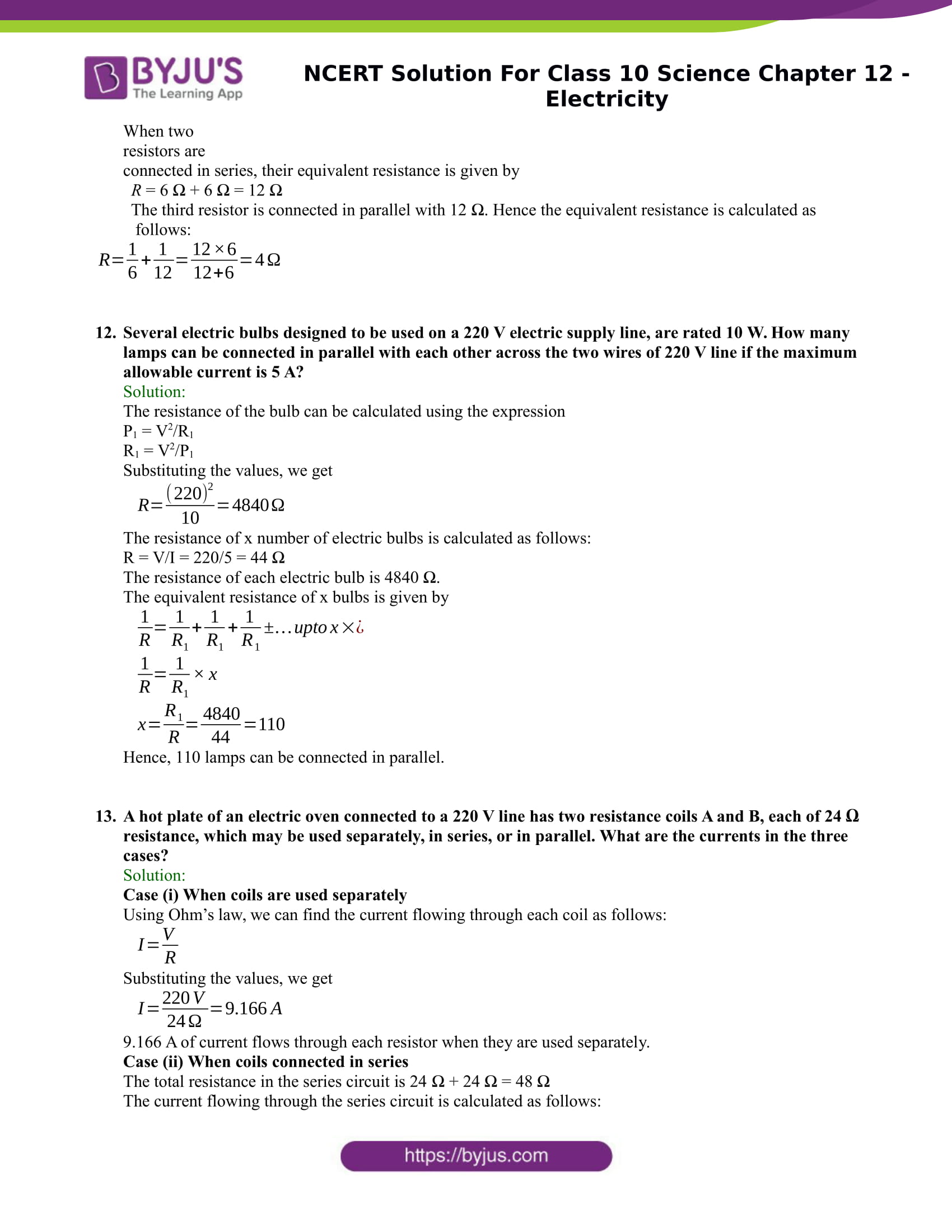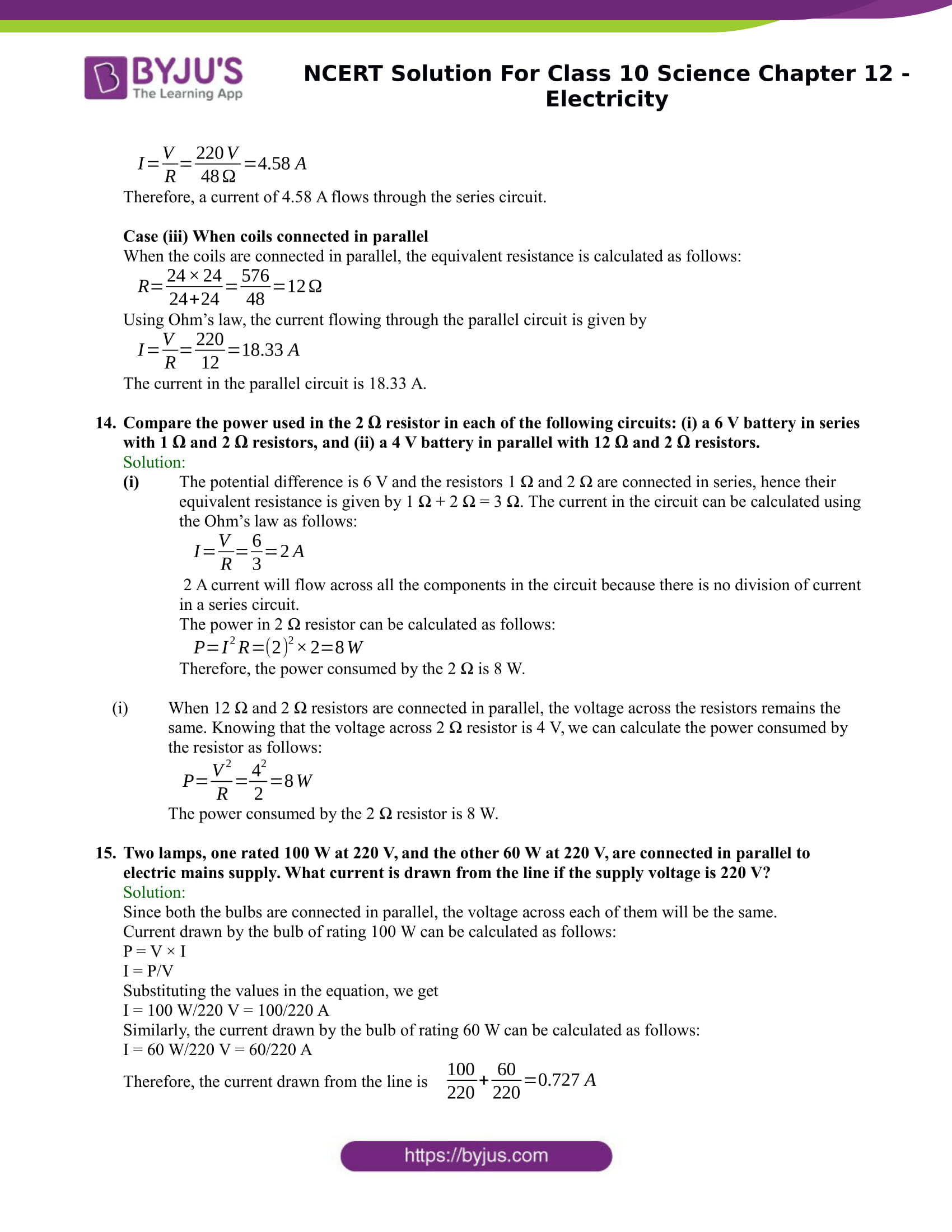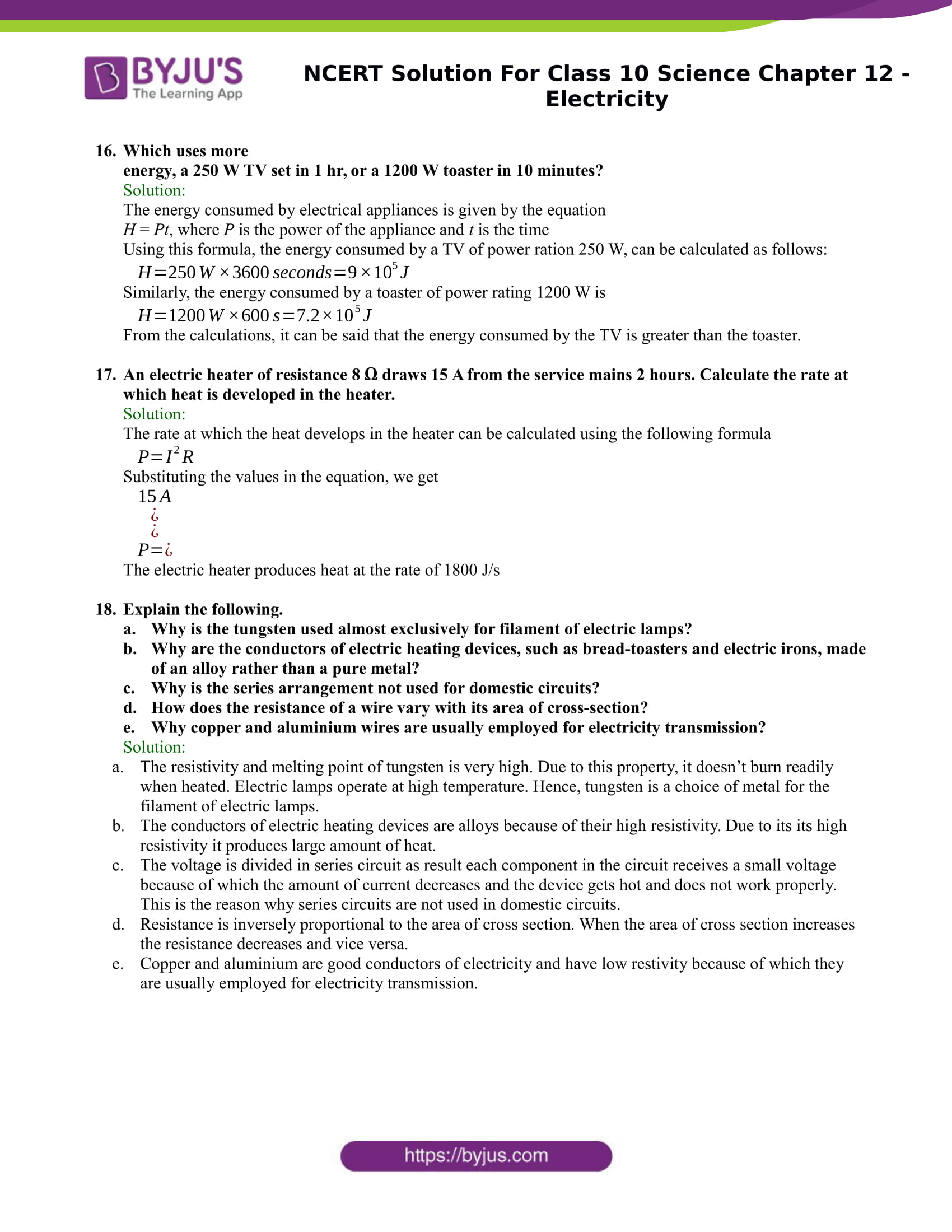 NCERT Solutions for Class 10 Science Chapter 12 – Electricity
Chapter 12 – Electricity is expected to carry at least 8 marks according to the examination trends observed in the previous years.
However, the 2018 class 10 science exam had questions totalling up to 7 marks for this chapter.
The topics usually covered under this chapter are:
Ohm's law
Resistivity and Resistance
Factors that affect the Resistance of a Conductor
Parallel and Series Combination of Resistors and their applications
Heating Effect of Electric Current and its Applications
Electric Power
The interrelation between P, V, I and R
NCERT Solutions for Class 10 Science Chapter 12 – Electricity
Electricity is one of the most integral aspects of our society. Electricity has been shaping up our civilization ever since the dawn of the industrial revolution, powering entire industries and businesses. Today, life without electricity would result in total chaos if we were to lose this important source of energy.
Explore how electricity works at the molecular level, learn important concepts and discover their applications. Find more learning resources at NCERT Solutions Class 10 Science, all designed to help you learn the most efficient way possible.
Key Features of NCERT Solutions for class 10 Science Chapter 12 – Electricity
Content framed in an easy-to-understand language
Relevant solutions crafted by highly qualified teachers and industry experts
Additional questions according to the latest prescribed syllabus
A detailed breakdown of the toughest exam questions
Access to additional learning resources like sample papers and previous year question papers
Further Reading: NCERT Solutions For Class 10