The NCERT class 10 Science textbook covers scientific topics related to our daily life comprehensively. The textbook presents basic science with no sharp divisions into disciplines such as Physics, Chemistry and Biology. Following are a few reasons to rely on NCERT solutions:
NCERT solutions provide concise solutions to the chapter questions that helps one fetch good marks in exams.
The tricky questions inserted between chapters are tactically solved forcing students to think out of the box and apply the concepts discussed in the chapter.
NCERT solutions for class 10 science chapter 15 – Our Environment provided here consists of well thought out solutions to the questions asked in the textbook. Get hold of the comprehensive NCERT solutions for chapter 15 Our Environment, for free here!
Access Chapter wise NCERT Solutions for Class 10 Science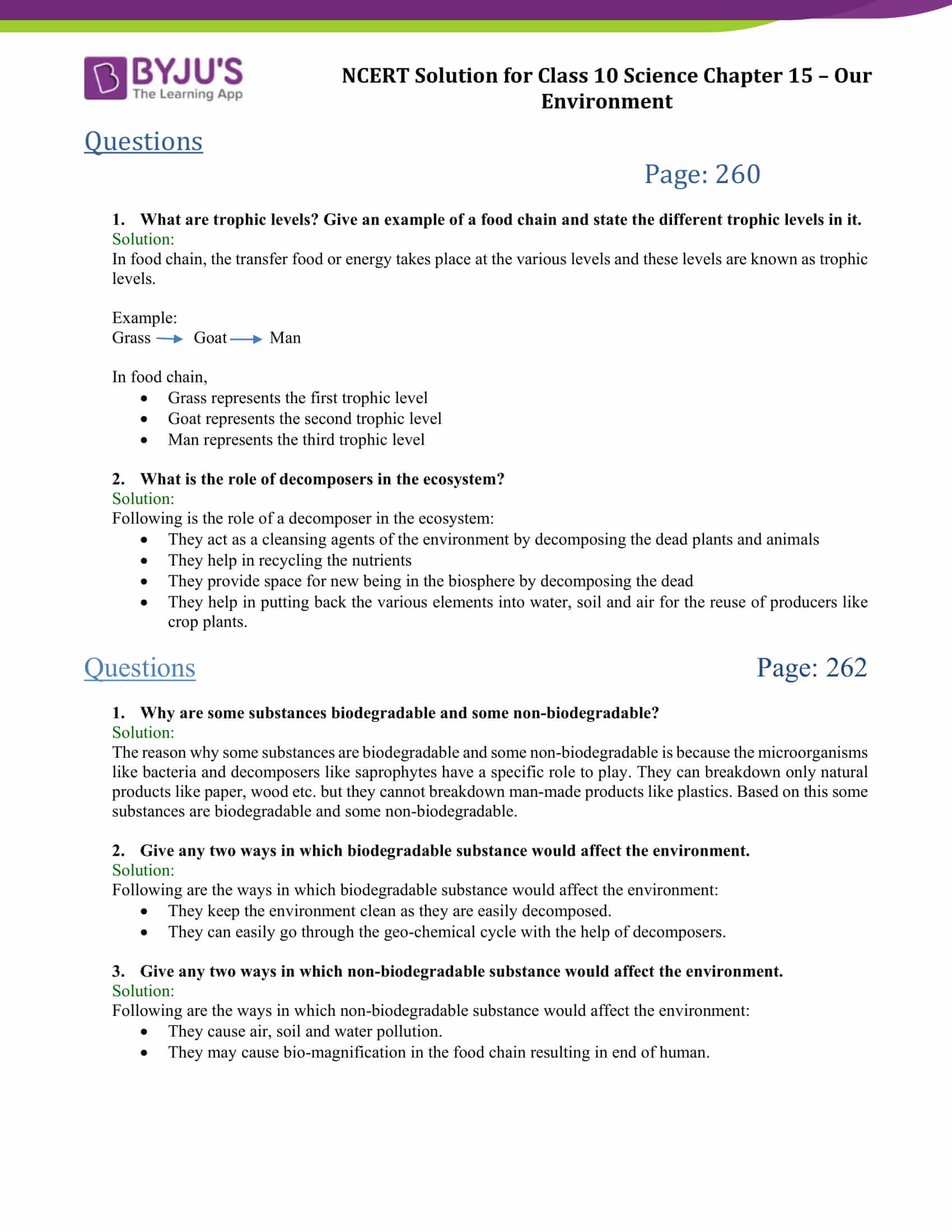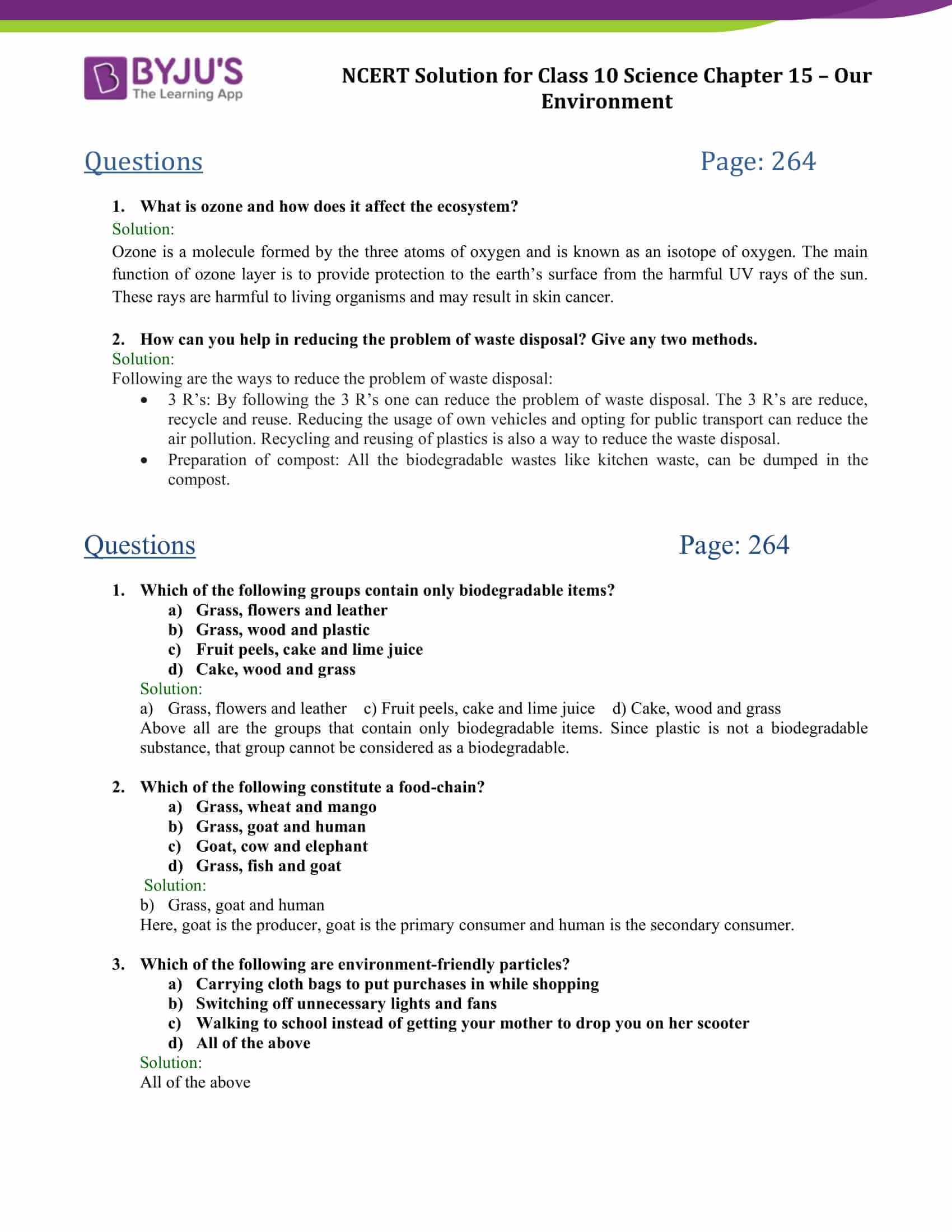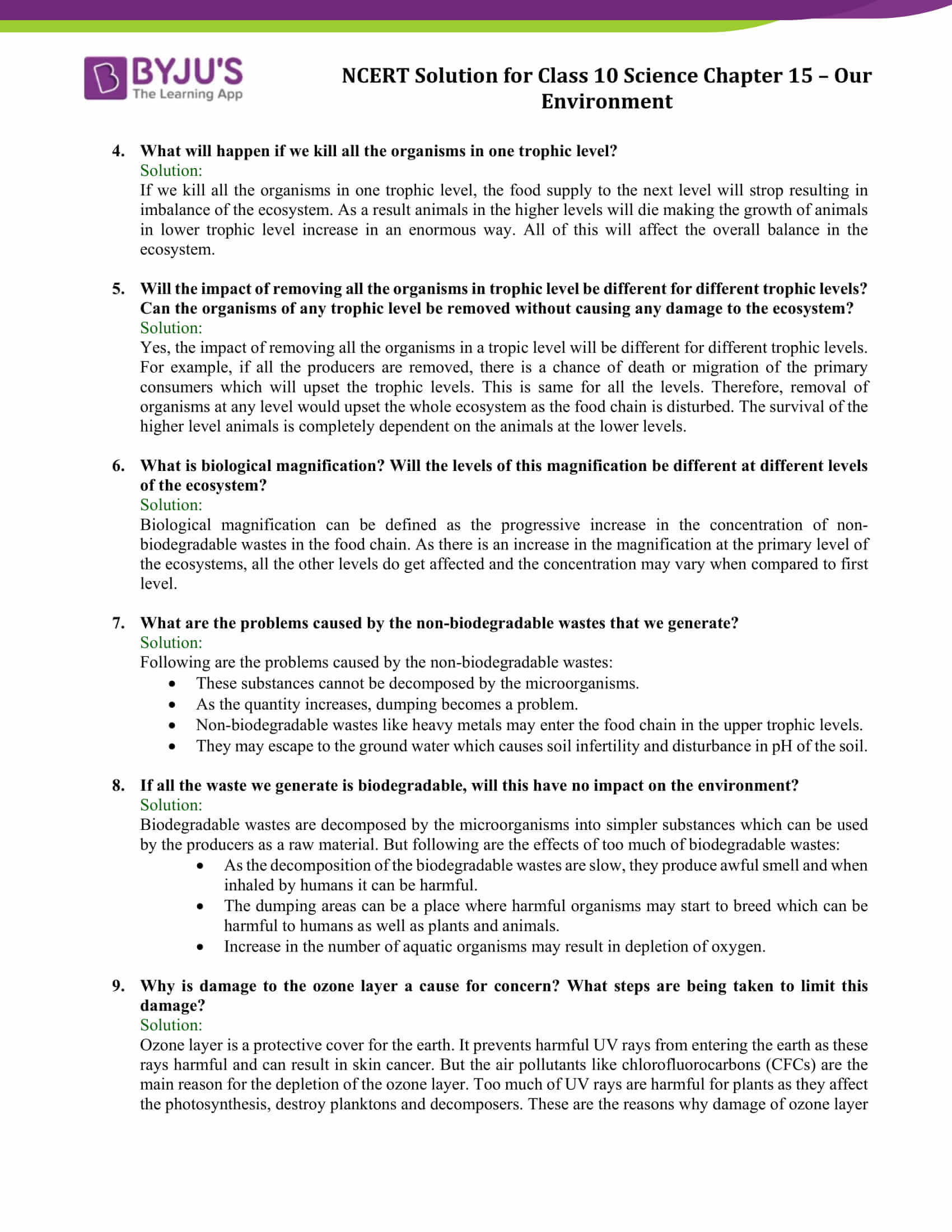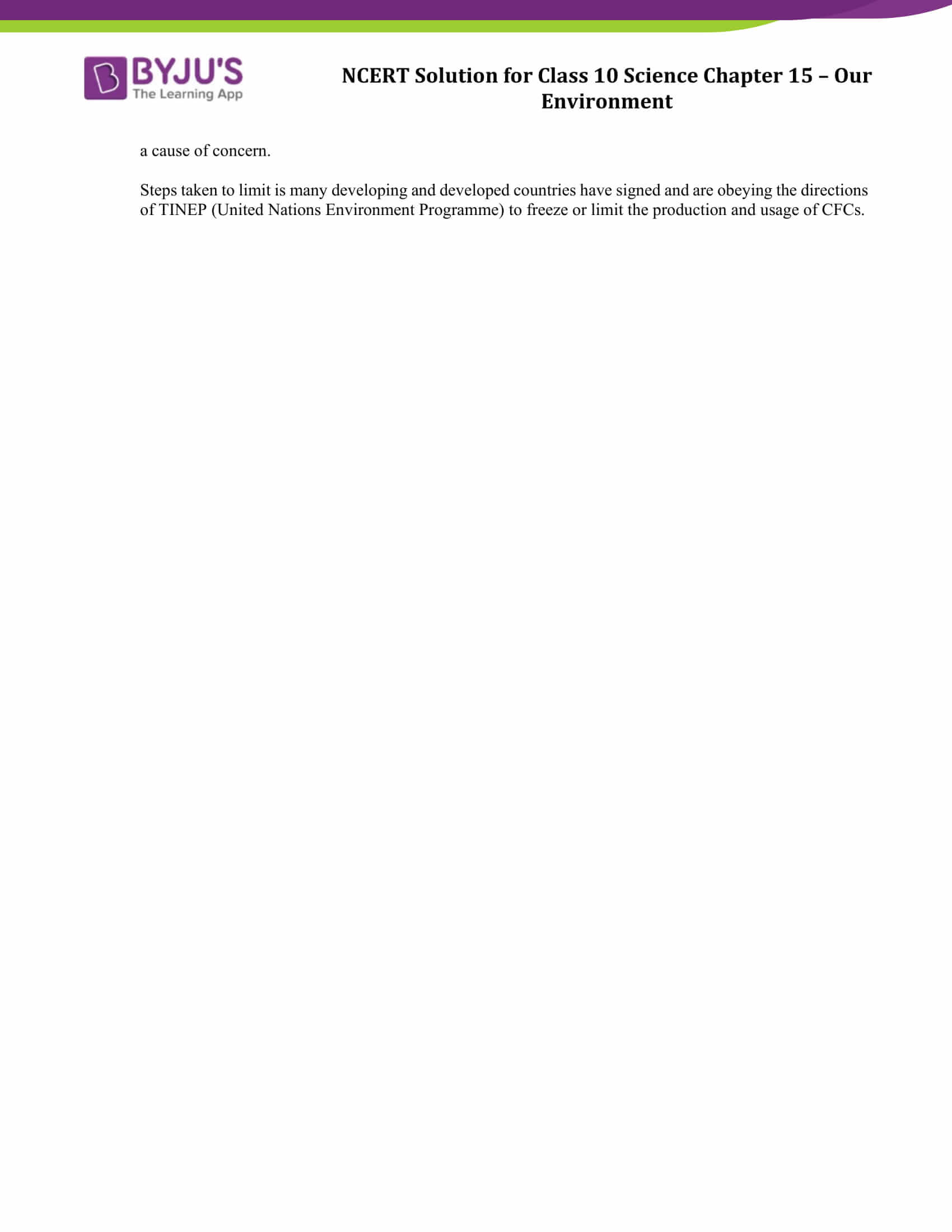 NCERT Solutions For Class 10 Science Chapter 15 – Our Environment
Chapter 15 Our Environment is one of the important chapters in class 10 science with a marks weightage of 3 marks. In chapter 15 of class 10 science, students will learn in detail about the ecosystem and its component along with the various human activities that affect the environment.
Topics covered in this chapter:
EcoSystem
Food Chains and Webs – 2 question (2 long)
Managing the garbage that we produce – 3 questions (3 long)
NCERT Solutions For Class 10 Science Chapter 15 – Our Environment
All organisms such as microorganisms, plants, animals and human beings along with the physical surrounding interact with each other and maintain a balance in nature. All these interacting organisms along with non-living constituents of the environment form an ecosystem. Chapter 15 of NCERT class 10 science discusses how various components in the environment interact with each other and how humans impact the environment.
Key Features of NCERT Solutions for class 10 Science Chapter 15 – Our Environment:
Provides comprehensive answers to the chapter questions
Lucid language that can be understood by all is used
Genuine and appropriate answers provided
These solutions can be referred for CBSE exams, Olympiads and other competitive exams
Concise answers provided to help students understand better