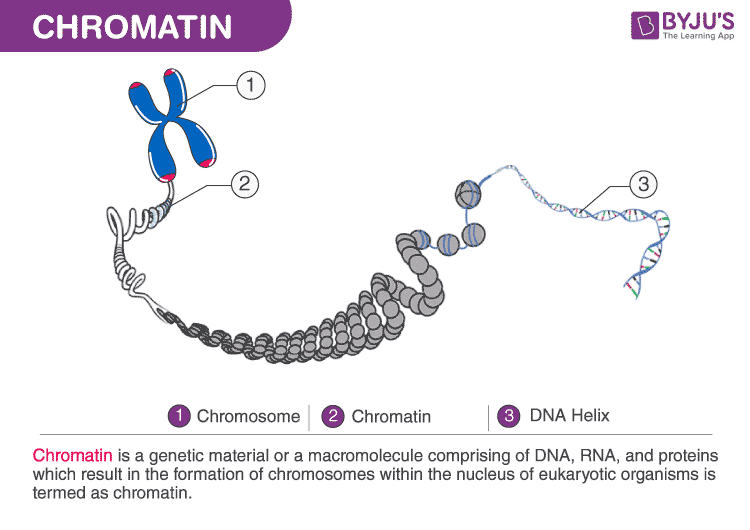 Chromosomes are composed of chromatin consisting of proteins and DNA. The main proteins in chromatin are histones. In the nucleoplasm is observed an intertwined mass of thread-like structures known as chromatin, which is formed of an acid known as DNA (deoxyribonucleic acid) and proteins.
When a cell divides, this mass of chromatin undergoes condensation into a long thread and ultimately into rod-like structures known as chromosomes. These structures are composed of DNA stretches carrying instruction for the synthesis of proteins. The chromatin is a copy of the duplicated chromosomes united to another copy via a centromere.
Visit us at BYJU'S for more on NEET.
Also see: