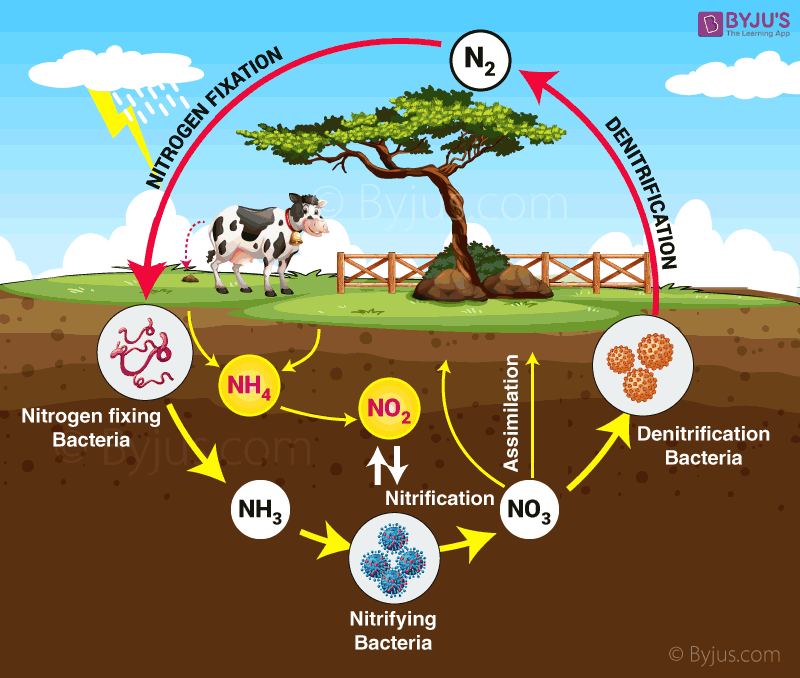 Nitrogen Cycle is a biogeochemical process. It transforms the inert atmospheric nitrogen to a more usable form for living entities.
The major steps of the nitrogen cycle are –
Nitrogen fixation – conversion of gaseous nitrogen to ammonia
Nitrification – conversion of ammonia to nitrate
Nitrogen assimilation – assimilation of nitrogen of molecules into nucleic acids and plant proteins
Ammonification – conversion of biological nitrogen compounds into NH3 and NH4+
Denitrification – Reduction of NO3- to N2
Also see:
Stay tuned to BYJU'S to learn more NEET questions.