The embryo sac is the female gametophyte of angiosperms. It is formed by the functional megaspore produced from the megaspore mother cells. The mature embryo sac of angiosperms is 7-celled and 8 nucleate. It contains:
Egg apparatus: three cells at micropyle end, two synergids and one egg cell
Antipodals: three cells at the chalazal end
Large central cell: contains 2 polar nuclei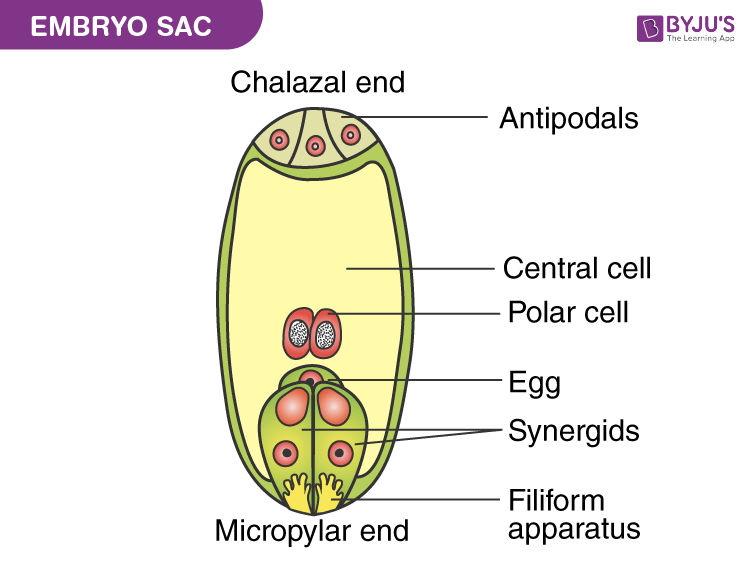 Also Check:
Stay tuned to BYJU'S to learn similar questions and important points related to sexual reproduction in flowering plants.