Answer: (a) higher current is flowing through the circuit in setup A.
Because solution A is a better conductor of electricity than solution B, more current flows through the circuit in setup A.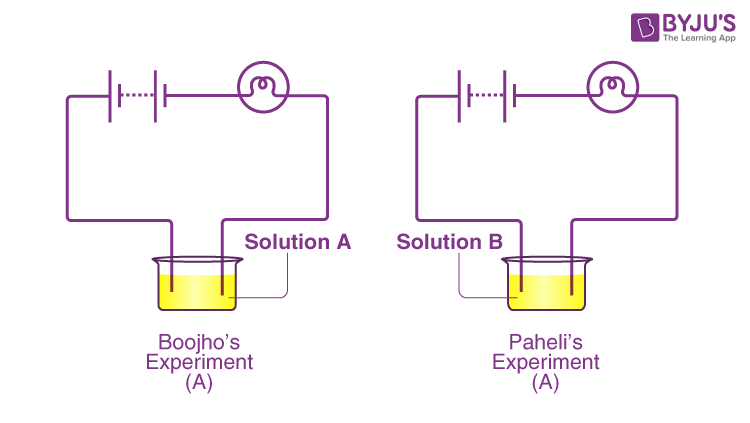 Electrical conductors
Electrical conductors are materials that allow electricity to flow through them easily. If we compare two types of material and the first one allows better flow of electricity through it, then that material is said to be a good conductor of electricity. An electrical conductor allows the electric charges to easily flow through them. The property of conductors to conduct electricity is called conductivity.