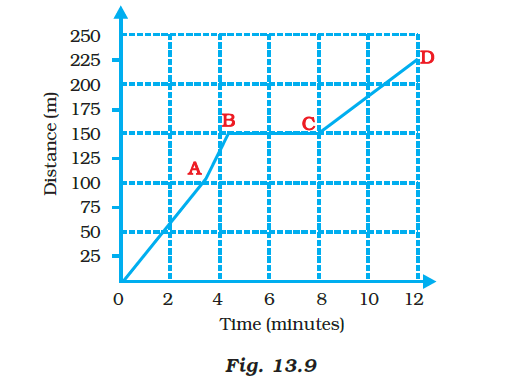 Answer:
(a) As time changes, the graph between points B and C is parallel to the x-axis, indicating that there is no motion. Boojho is in a rest state.
(b) Because the graph is not straight, the motion from 0 to 4 minutes is nonuniform.
(c)
At time 12-minute distance = 225 m
At time 8-minute distance = 150 m
Speed is distance divided by the time taken.
S = D/t
S = (225 – 150)/(12 – 8)
S = 75/4
S = 18.75 m/min