Solution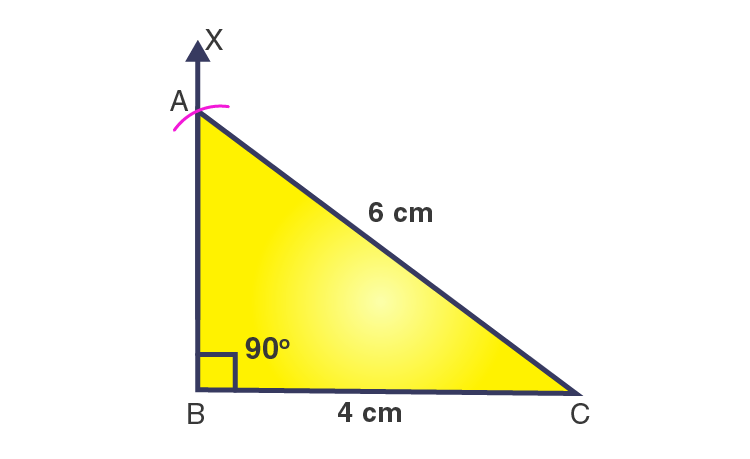 Let us consider ΔABC is a right angled triangle at ∠B = 90o
AC is hypotenuse = 6 cm … [given]
BC = 4 cm
The steps for construction are given below:
1. Draw a line segment BC = 4 cm.
2. From point B, draw a ray BX to making an angle of 90o i.e. ∠XBC = 90o.
3. Considering C as a center and radius 6 cm, draw an arc that cuts the ray BX at A.
4. Join AC.
Then, ΔABC obtained is the required right angled triangle.