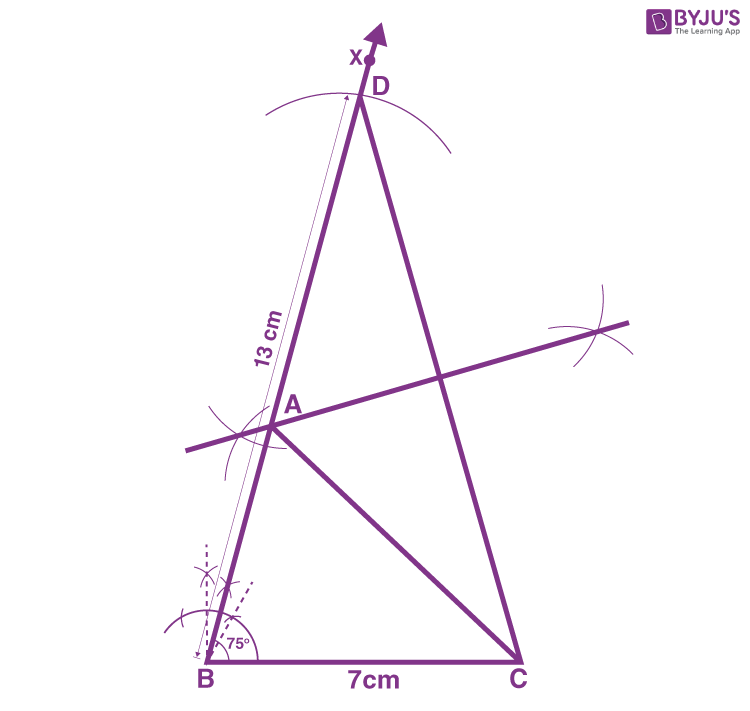 Construction Procedure for the given parameters
1. Draw a line segment of base BC = 7 cm
2. Measure and draw ∠B = 75° and extend the ray BX
3. ?Using a compass and measure AB+AC = 13 cm.
4. Considerinh B as the centre, draw an arc at the point be D
5. Join DC
6. Now draw the perpendicular bisector of the line DC and the intersection point is taken as A.
7. Join AC
8. Therefore, ABC is the required triangle.