The presence of a joint cavity describes synovial joints and articular capsules form their walls. These joints are more complex than other types of joints.
Different types of Synovial Joints are:
Plane joints
Pivot joints
Saddle joints
Ball-and-socket joints.
A Synovial Joint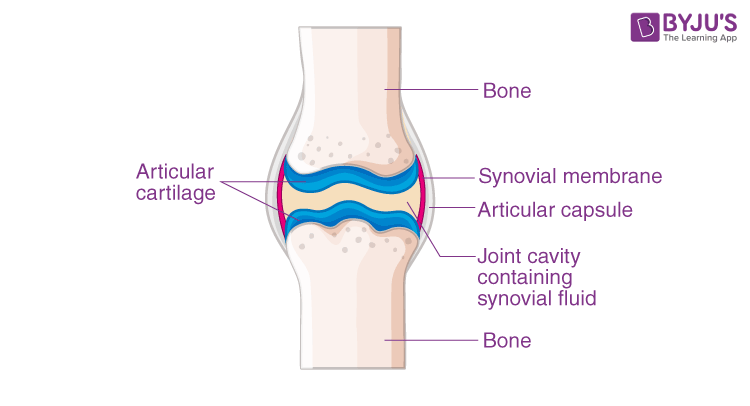 Hinge joints are a type of joint with cylindrical projections, which hardly resembles the hinge of a door. .i.e this joint has only back and forth movements. Example of hinge joints is the ankle, elbows and knee joints.
Explore more such questions and answers at BYJU'S.