The structure of neuron is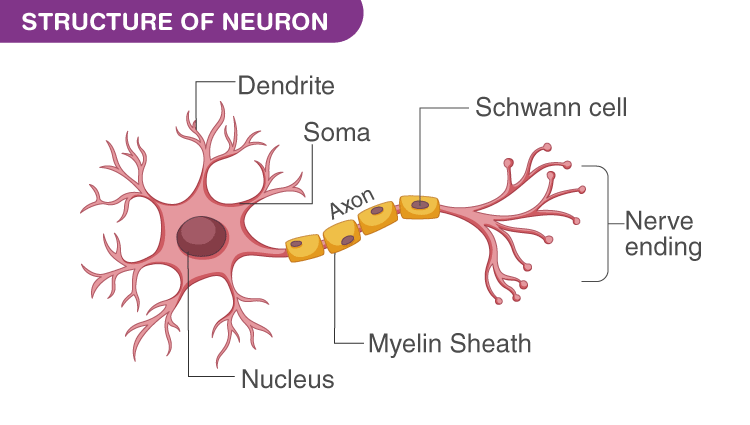 Neurons are the fundamental unit of the nervous system.
Neurons are also called as nerve cells. The main function of the neurons is to pass the receiving information and send appropriate signals to the rest parts of the body.
The signals received are in the form of electrical signals.
Neuron comprises dendrite, axon and cell body. Dendrites receives messages from the surrounding and sends it to the cell body.
Cell body consists of nucleus, mitochondria and other organelles.
Axon transmits the message away from the cell body and pass it to the next receiving neuron.