DNA — Deoxyribonucleic acid
DNA is the inherited material found in every living creature. It comprises two polynucleotide chains, which are coiled around each other to form a double helix.
In eukaryotes, DNA occurs as linear chromosomes and in prokaryotes, DNA occurs as circular chromosomes.
Functions of DNA:
All the information of a cell is stored in DNA.
DNA carries genetic instructions for development.
DNA is involved in Mutations, Transcription, Replication process, Transcription, etc.
DNA controls cell metabolism along with the differentiation and development of an organism.
DNA is an essential component required for transferring genes from parents to offspring.
Structure of DNA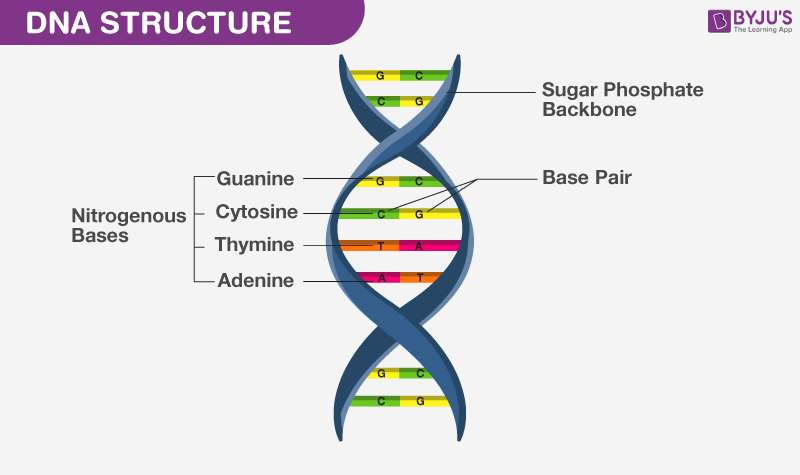 Explore more such questions and answers at BYJU'S.