Answer:
Eddy currents are currents that circulate in conductors like swirling eddies in a stream. They are induced by changing magnetic fields and flow in closed loops, perpendicular to the plane of the magnetic field.
They arise when a conductor moves through a magnetic field, or when the magnetic field surrounding a stationary conductor is varying. To summarise, we can say that anything which results in the conductor experiencing a change in the intensity or direction of a magnetic field produces eddy currents.
Uses of eddy current
The two uses of eddy current are:
It is used in household current meters to measure power consumption.
It is used to check whether the material or surface has any discontinuities, fractures, or faults without harming the material.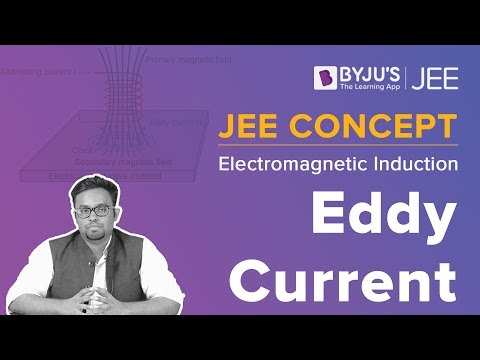 Articles to Explore: