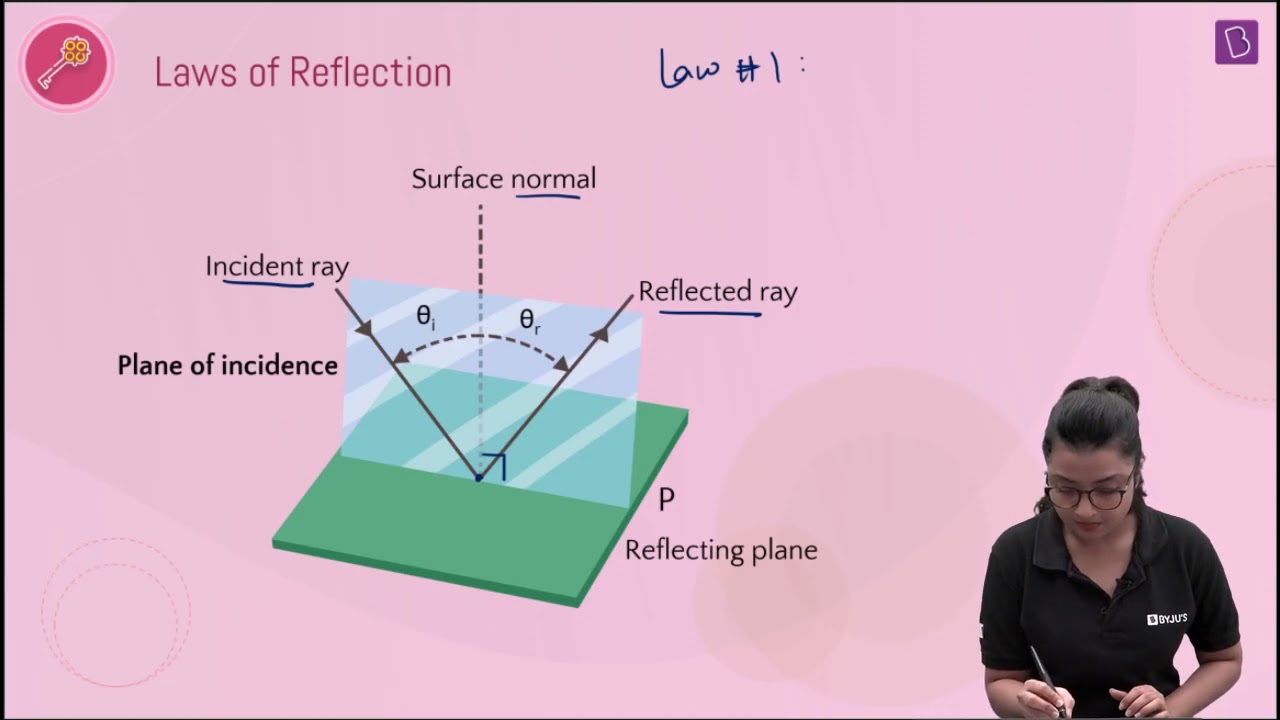 When a ray of light approaches a smooth polished surface and the light ray bounces back, it is called the reflection of light. The process through which light rays fall on the surface and gets bounced back is known as a reflection of light.
Laws of reflection
The laws of reflection determine the reflection of incident light rays on reflecting surfaces, like mirrors, smooth metal surfaces, and clear water.
Following are the laws of reflection:
The incident ray, the reflected ray and the normal to the surface of the mirror all lie in the same plane.
The angle of incidence is equal to the angle of reflection.