Answer: (d) dynamo
Use of eddy current is done except in dynamo.
Eddy current
Eddy currents are currents that circulate in conductors like swirling eddies in a stream. They are induced by changing magnetic fields and flow in closed loops, perpendicular to the plane of the magnetic field.
They arise when a conductor moves through a magnetic field, or when the magnetic field surrounding a stationary conductor is varying. To summarise, we can say that anything which results in the conductor experiencing a change in the intensity or direction of a magnetic field produces eddy currents.
An Eddy current can be produced by both electromagnets and permanent magnets, as well as transformers.
Eddy currents are electric fields that are generated by a magnetic field, but the strength of an eddy current field is proportional to the strength of the magnetic field.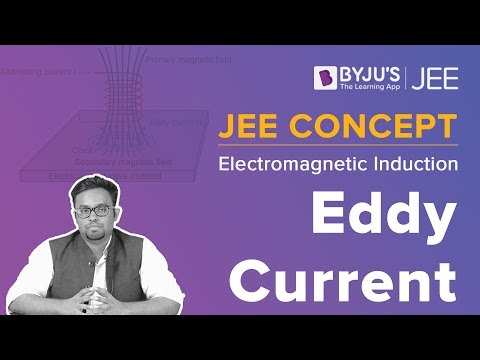 Articles to Explore: