Hydrochloric acid is produced in the stomach which helps in the digestion of food. The hydrochloric acid in the gastric juice breaks down the food and the digestive enzymes split up the proteins. Hydrochloric acid contributes to protein digestion by supplying H+ which activates pepsinogen, the precursor to pepsin. HCI activates the enzyme pepsin, which aids in the digestion of proteins by breaking amino acid bonds, and it breaks up connective tissues and plant cell walls.
Effects of excess HCl in stomach
Excess hydrochloric acid secretion can cause peptic ulcers in your stomach and intestine. Symptoms include abdominal pain, nausea, vomiting, weight loss, and diarrhoea. If left untreated, there can be serious complications.
Watch the video for more information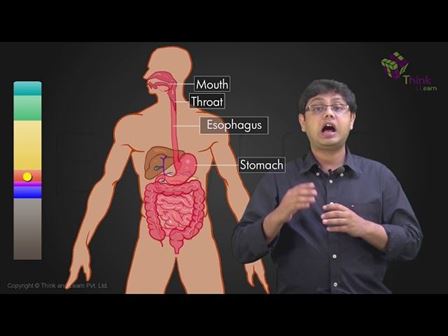 Refer more