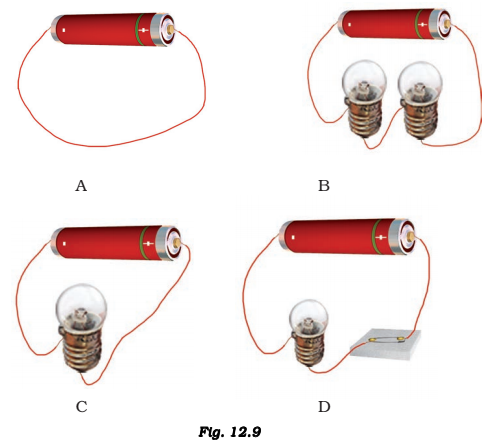 (A) is the inappropriate setup.
In figure B the electric cell is connected to two bulbs and both bulbs will consume the cell at a very high rate but we are getting more light if we connect two bulbs.
In figure C the cell is connected to a bulb which will consume less electricity than the two bulbs and it will also give us light.
In figure D the cell is connected to a bulb using a switch which is the most appropriate way to connect the bulb, it will use the electric cell at very low rate.