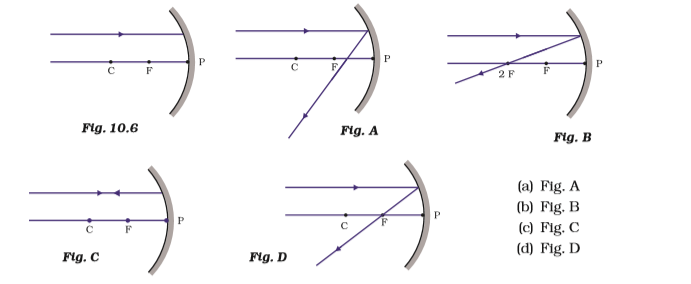 Answer: (d) Fig. D
In the case of a concave mirror, an incident ray is parallel to the principal axis passes through F after reflection.
Concave mirror
Concave means rounded or hollowed like the interior of a circle or sphere
Also called a converging mirror.
In concave mirrors, the centre of curvature and the reflecting surface fall on the same side of the mirror.
The focus lies in front of the mirror i.e. focal length, is positive.
The image formed by a concave mirror is real, inverted and enlarged
They are used in reflecting telescopes, shaving mirrors, torchlights, etc. as they give a magnified image of the objects.