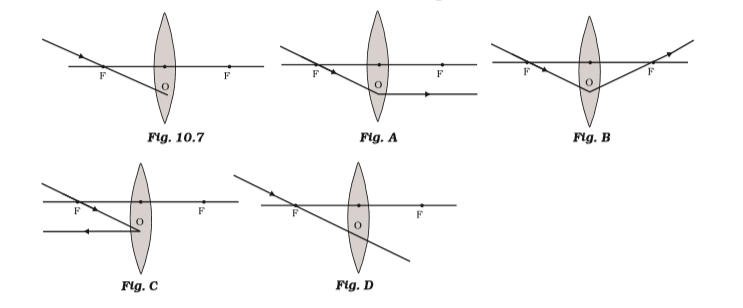 Answer: (a) Fig. A.
In the convex lens, the incident ray passing through F goes parallel to the principal axis after refraction.
Convex lens
A convex lens is a lens with an outward curve.
The thickness at the centre of a convex lens is more than the thickness at the edges of the lens.
Convex lenses are converging lenses. They have the ability to converge a parallel beam of light into a point.
The lens found in the human eye is a prime example of a convex lens.
Another common example of a convex lens is the magnifying glass that is used to correct Hypermetropia or long-sightedness.