Every year, nearly lakhs of students appear for the Bihar Board exam. And the Bihar Board Class 12 Paper is considered to be the tough one. Therefore, students prepare a lot before the exams to gain good marks in Mathematics. In the preparation process solving the Important Questions plays a significant role. Bihar Board Class 12 Maths Important Questions are created after referring to the previous year papers, thus providing access to a wide range of extra questions based on the likely question types to be asked in the exams.
Therefore, here we are providing the Bihar Board Class 12 Ganit Important Questions. In these set of questions, students will also find some frequently repeated questions from Bihar Board Class 12 Previous Year Questions Papers too.
How to Solve Bihar Board Important Questions for Class 12 Maths
Here are some of the points that you should take care while solving these Important गणित Bihar Board Questions.
Allocate a specific time duration for solving these questions.
Try to finish all the questions in one sitting in the allotted time.
Do not search for the answers while solving these questions.
Be honest to yourself & do not cheat.
Once you are finished with solving these Bihar Board Class 12 Maths Important Questions, evaluate your performance by checking the answer sheet by yourself. You will be able to find various silly mistakes. Try not to repeat them.
Here we are providing the set of Important Class 12 Ganit Paper which covers the entire Bihar Board Class 12 Syllabus of Mathematics subject. These Questions consist of long answers.
प्रश्न संख्या 1 से 8 तक दीर्घ उत्तरीय प्रकार प्रश्न हैं। प्रत्येक प्रश्न के लिए 4 अंक निर्धरित है।
The Questions Number from 1 to 8 are of long answers. Each question carries 4 marks.
Q1. सिद्ध करें कि
Prove that

Q2. यदि If

का मान निकालें।
then find the value of the given above expression.
Q3. मान निकालें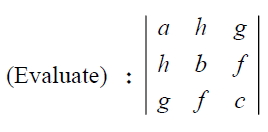 Q4. x के लिए हल करें
Solve for x

Q5. यदि xy= tan (x+y), तो dy\dx का मान निकालें।
If xy= tan (x+y), then find dy\dx.
Q6. समाकलन करे
Integrate:

Q7. एक पासा फेकने में यदि सम संख्या आती हो, तो उसके 2 से अधिक होने की क्या प्रायिकता है?
What is the probability of the occurrence of a number greater than 2 if it is known that only even numbers can occur?
Q8.


प्रश्न संख्या 9 से 12 तक दीर्घ उत्तरीय प्रकार के प्रश्न हैं। प्रत्येक प्रश्न के लिए 7 अंक निर्धरित है।
The Questions Number from 9 to 12 are of long answer type. Each question carries 7 marks.
Q9. हल करें
Solve:

Q10. सिद्ध करें कि
Prove that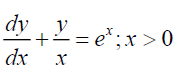 Q11. अधिकात्मीकरण करे
Maximize
Z = 3x + 2y
जबकि
Subject to

Q12. सिद्ध करें कि
Prove that

Q13. दीर्घवृत Find

the area of the smaller region bounded by the ellipse shown
Q14. रेखा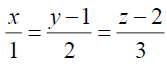 में बिन्दु (1, 6, 3) का प्रतिबिम्ब ज्ञात करें।
Find the image of the point (1,6,3) in the line shown above.
Q15. ज्ञात करें
Evaluate

Download these Bihar Board Class 12 Maths Important Questions PDF
in a single click. These questions will also help in last minute revision for the Bihar Board Class 12 students. Moreover, Stay tuned for the latest updates on Bihar Board exam.
Learn Maths & Science in an interactive & fun-loving way with BYJU'S App/Tablet.