What is ECG?
Electrocardiography (ECG) is a tool for diagnosing and assessing the muscular and electrical functions of the heart. In this process, electrodes are placed on the skin so as to record the normal working conditions of the heart. Alternatively, it is alsos abbreviated as EKG.
These type of electrodes usually detects the tiny form of changes in the electrical path that arises from heart muscles in the electrophysiologic patterns of the depolarizing during each heartbeat.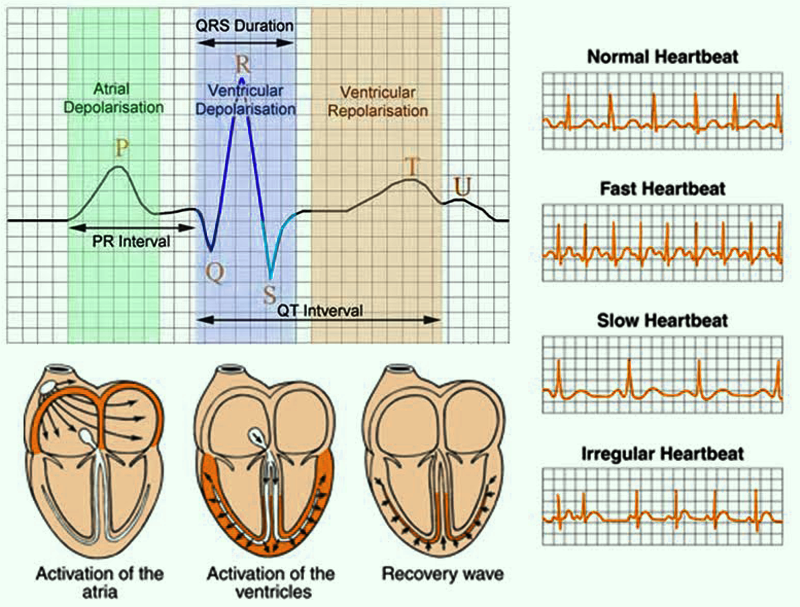 The ECG records the electrical impulse of the heart using special sensors that placed on the skin. It takes into account the strength and regularity of the electrical impulse. It is a painless and non invasive test, where the patient can get their results almost immediately. Doctors can read, as well as interpret the dips and the peaks on the paper or on the screen.
Types of ECG Test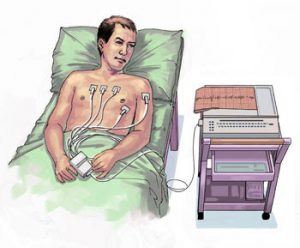 There are three main kinds of ECG's
Resting ECG: This type of ECG is used to examine the electrical activity of the heart at the rest position. While performing this test, the patient is asked to relax and then, their heartbeat is recorded.
Exercise ECG: This type of ECG is used to examine the electrical activity of the heart during stress or exercise. In this test, a patient is asked to run or walk on the treadmill or a cycle while the heartbeat is recorded.
24-hour ECG: As the name suggests, this type of ECG is conducted for 24 hours. The heart's electrical impulses are measured by a device called as the Holter Monitor.
Medical Uses of ECG
The main goal of electrocardiography is to obtain information regarding about the heart's electrical impulses. This means it can find evidence of past heart attacks or even any undiagnosed heart disease. The medical uses of such information are very valuable and grants a deeper insight into conditions like :
Seizures
Fainting
Pulmonary embolism
Cardiac dysrhythmias
Myocardial infarction or heart attack
Arrhythmia
Deep vein thrombosis
Ventricular hypertrophy
It also proves itself useful in applications such as:
Biotelemetry of the patient
The testing of Cardiac stress
Diagnosis of structural heart diseases
Monitoring the effects of heart medication
Assessing the severity of the abnormalities in the electrolyte
The monitoring of the form of anesthesia that is involved
CTA- Computed tomography angiography and also the MRA- Magnetic resonance angiography of heart
The screening of Hypertrophic cardiomyopathy in the adolescents as a part of the sports-related deaths, such as sudden cardiac death.
To know more about ECG and heart disease, visit Byju's.
Further Reading