Plant tissue concept map helps students to thoroughly learn about different types of tissues in plants. This concept map makes learning more interactive. Moreover, concept mapping assists students in visualizing the relationships between various concepts and helps in understanding complex subjects.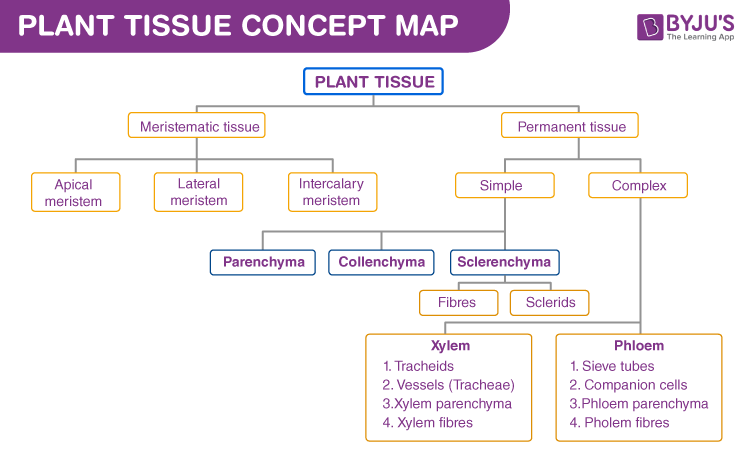 Plant tissue concept map is helpful for students in absorbing information while studying for an exam and consolidating knowledge during the learning process.
As per studies, the brain processes visuals thousands of times faster than it processes text.
Hence, the concept mapping method is productive and helps students gather information and understand the concepts in a precise way.
Also see: