Maths is a subject which can't be prepared in a day. It requires daily practice and a strong hold on concepts. So, once students have completed the entire syllabus, they must start practising the different types of Maths problems. The best way to do so is by solving the different sets of CBSE Class 11 Maths Sample Papers. Here we have provided the CBSE Class 11 Maths Sample Paper Set 1 for students to practice. Moreover, they can get other sets of Maths papers further below on this page.
Solving the CBSE sample papers will give students an idea of the types of questions that can be expected in the exam. Also, they get to know the paper pattern and marking scheme. To download the CBSE Sample Paper Class 11 Maths Set 1, click on the link below: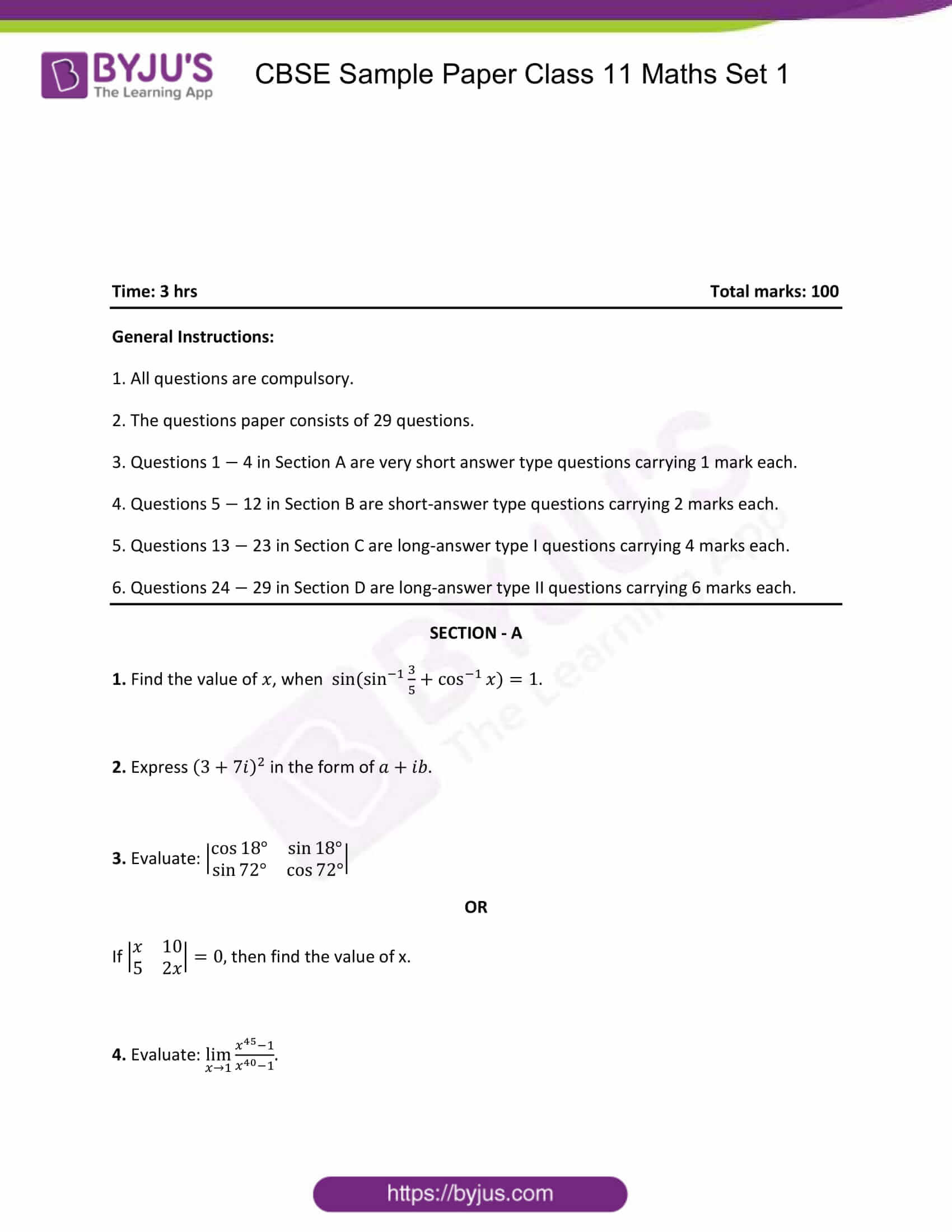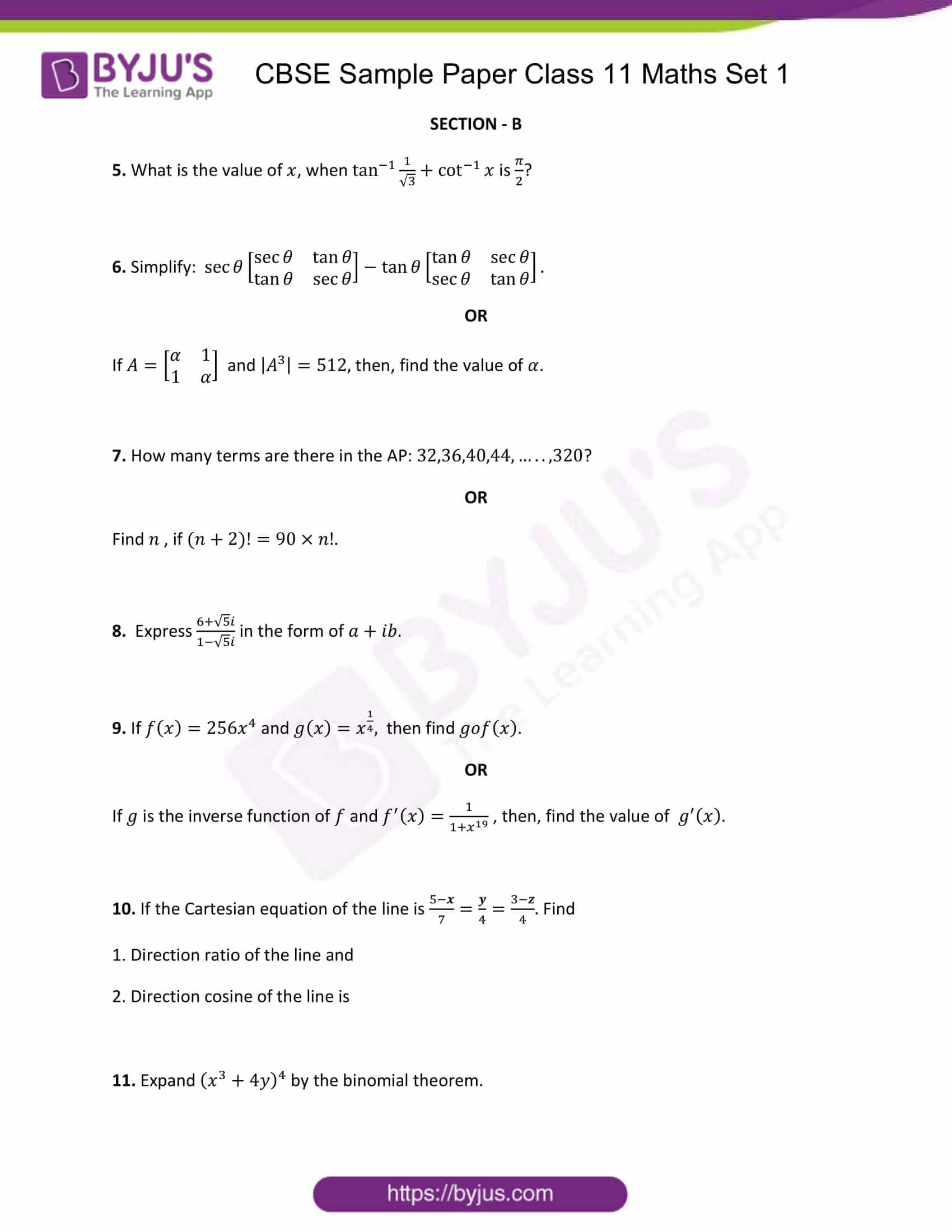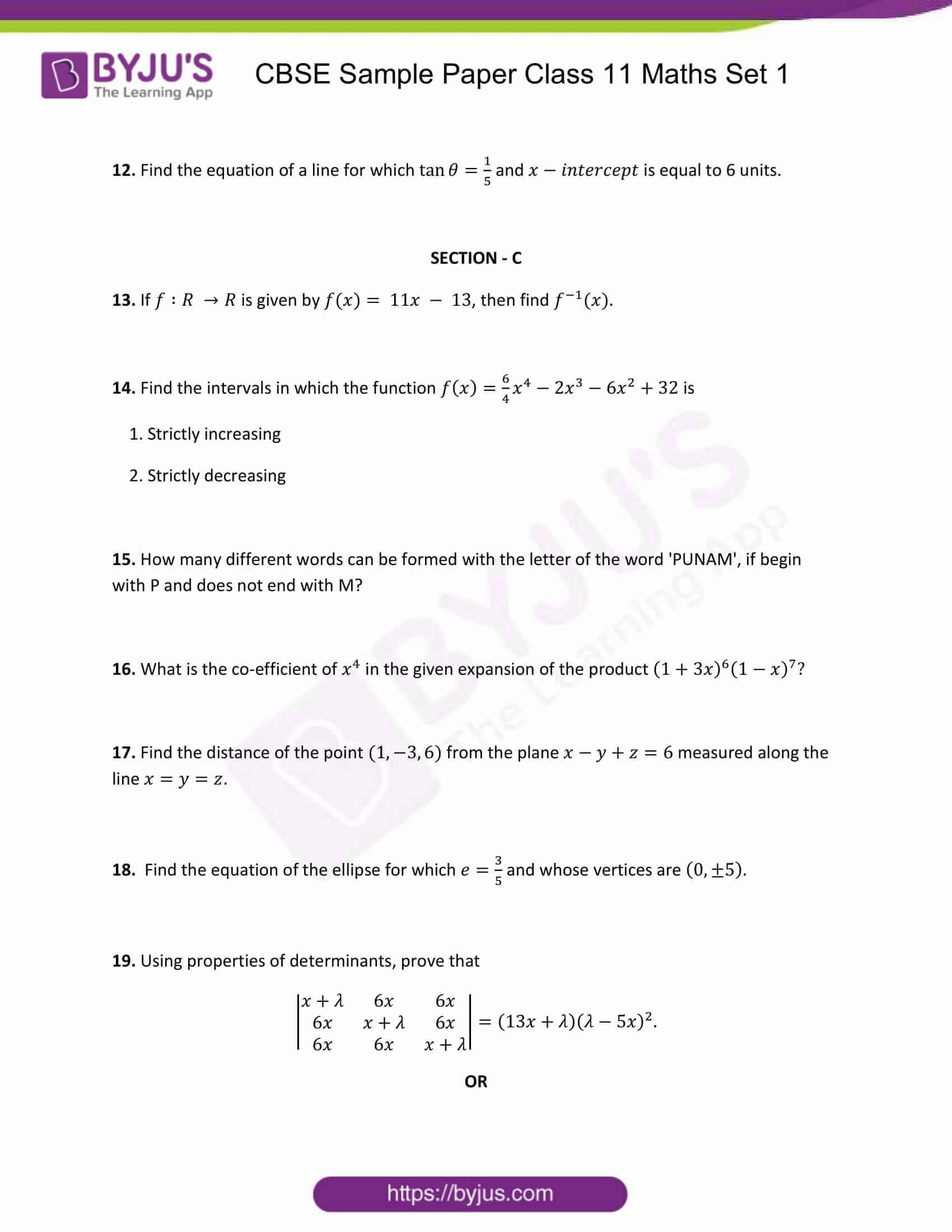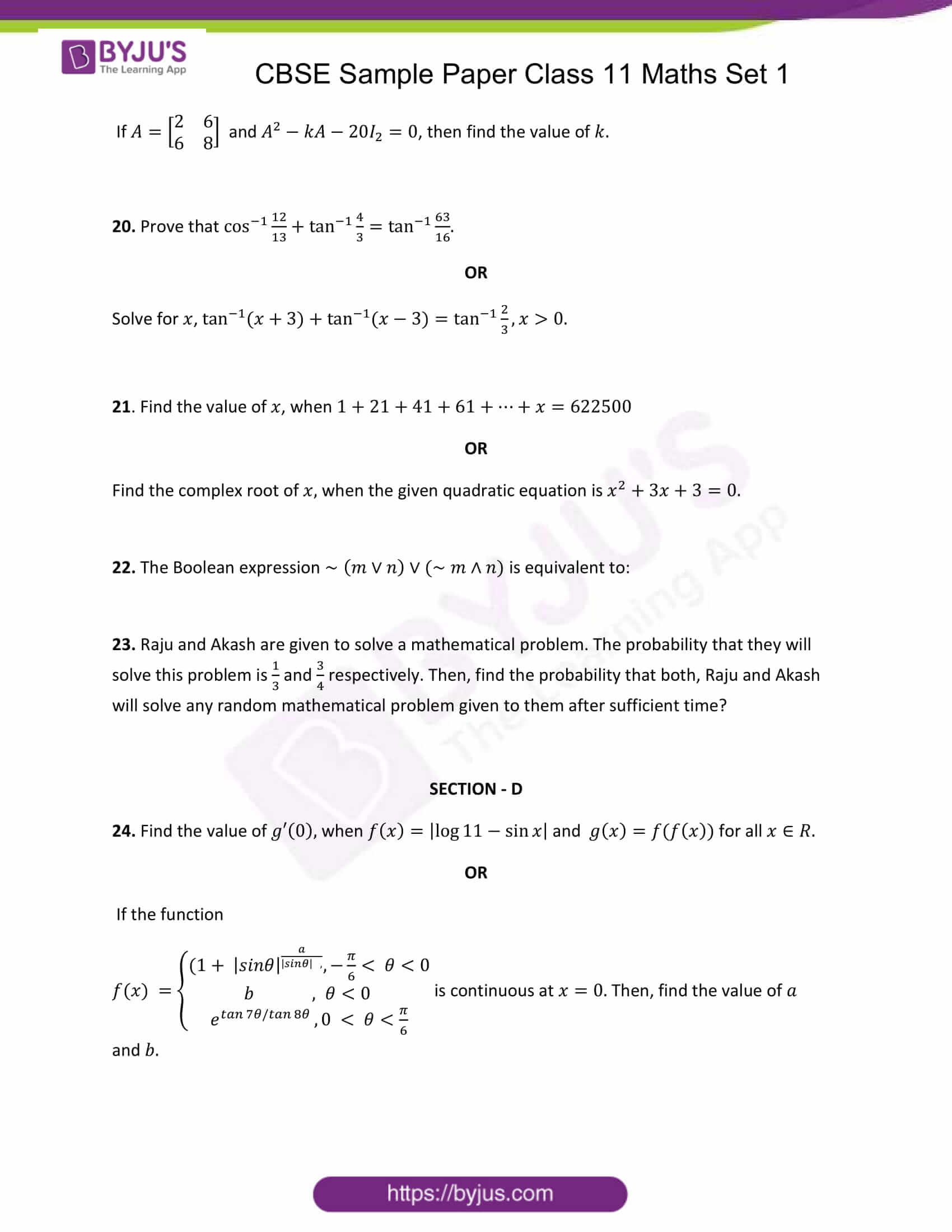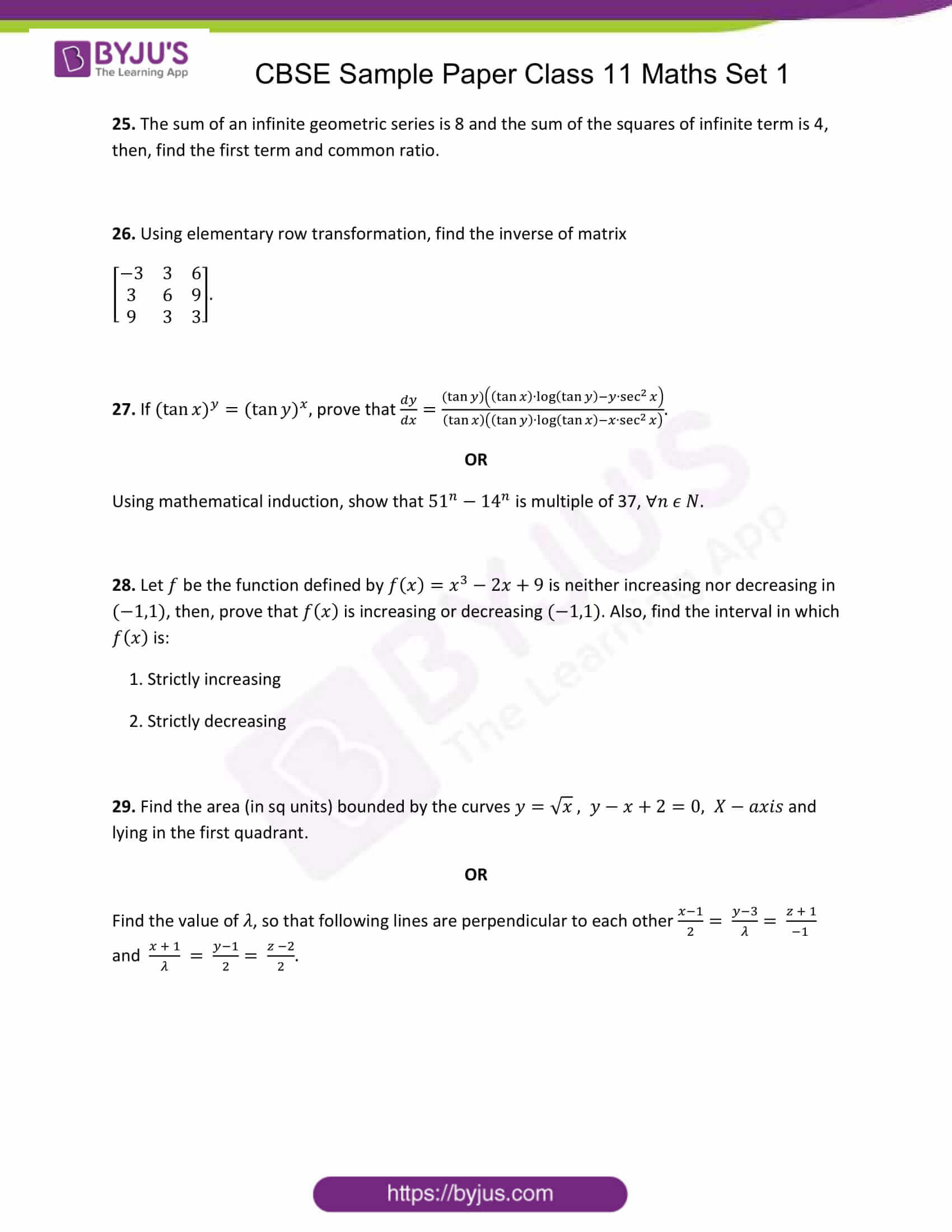 Access Other Sets of CBSE Class 11 Maths Sample Papers
Students can access the other sets of CBSE Class 11 Sample Papers for Maths from the table below:
Features of CBSE Class 11 Maths Sample Papers
Have a look at the features of CBSE Sample Papers for Class 11 Maths.
The papers are designed as per the latest exam pattern.
Subject experts have created the sample paper exclusively for CBSE class 11 students.
Sample papers cover all the important topics of the syllabus.
Sets of varying difficulty levels have been provided to ensure students get good practice for the exam.
Keep learning and stay tuned for further updates on CBSE Exam. Download BYJU'S App and subscribe to the YouTube Channel to access interactive maths and science videos.