Solid state chemistry class 12 questions are intended for students who are getting ready to appear for their class 12th board exams. For students who are also looking to clear competitive exams, it is crucial for them to widen their knowledge in the subject chemistry by testing themselves on different and unique questions. This will help them not only to give a better performance for the board exam but also for competitive exams like JEE and more. That is why here we have provided important questions on class 12 chemistry chapter solid state.
Solid state chemistry class 12 questions with answers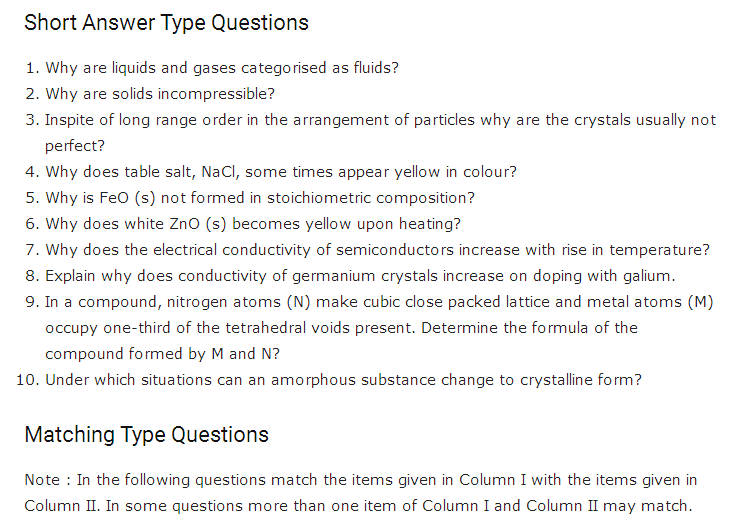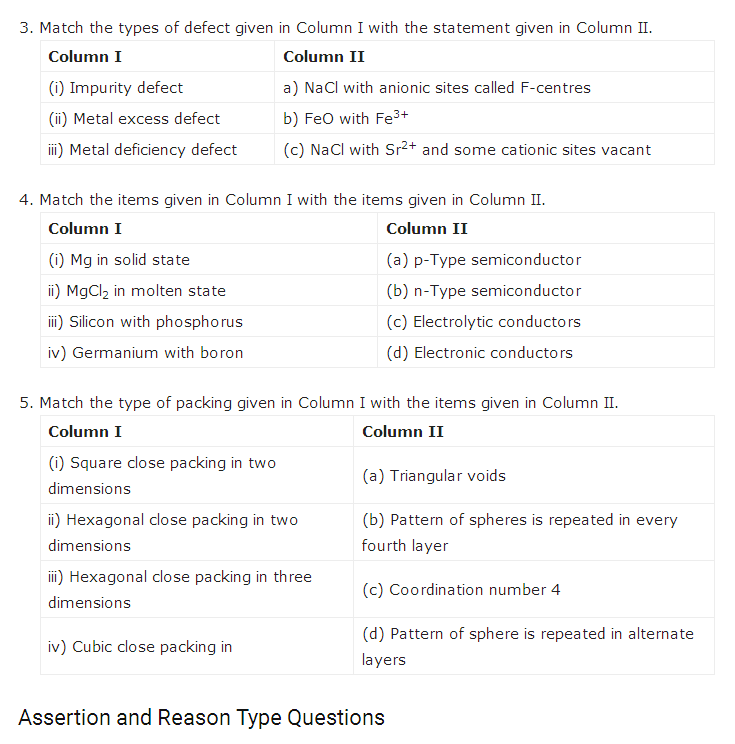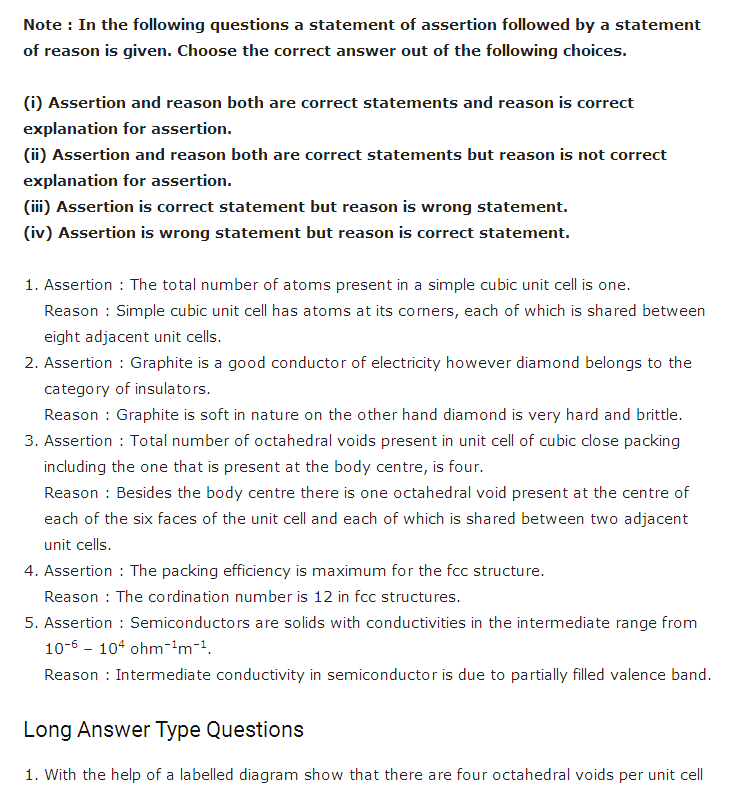 For more important questions on subject topics, register with BYJU'S.
Also Access CBSE Class 12 chemistry Sample Papers and class 12 Chemistry previous year question papers.