Electrochemistry refers to the branch of chemistry which deals with the flow of elctricity and the chemistry behind it. For students of class 12 who are looking to give a good performnce for their board exams and also to perform well for competetive exams like JEE and more, it is important that they prepare well with the help of important questions whihc tend to repeat over the years.
Electrochemistry class 12 important questions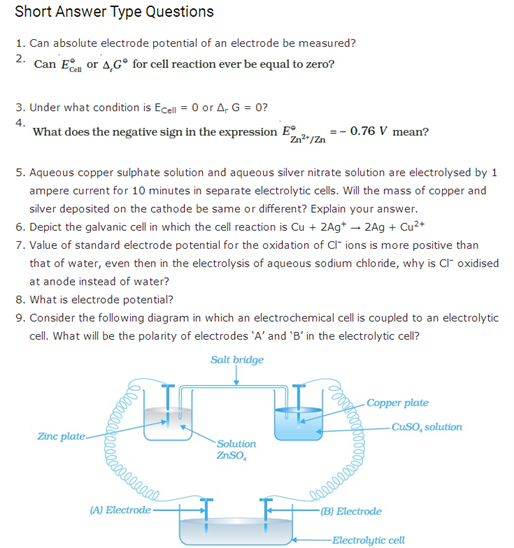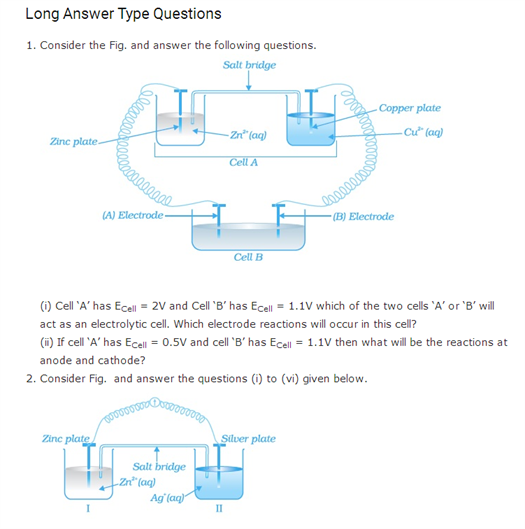 For more important questions on subject topics, register with BYJU'S.
Also Access CBSE Class 12 chemistry Sample Papers and class 12 Chemistry previous year question papers.