Creative essay writing is one of the best practices bringing forth the imaginary and artistic nature of an individual. For young kids, writing an essay on Holi exhibits their keen interest and expresses their emotions about the festival, in simple terms.
We have prepared 10 lines on Holi festival in English for Class 3 kids, so that they can refer to this essay, while drafting an essay on the topic, in a creative manner. This simple essay on Holi for kids acquaints them with the significance of this festival and how it is celebrated by people from different communities with great enthusiasm.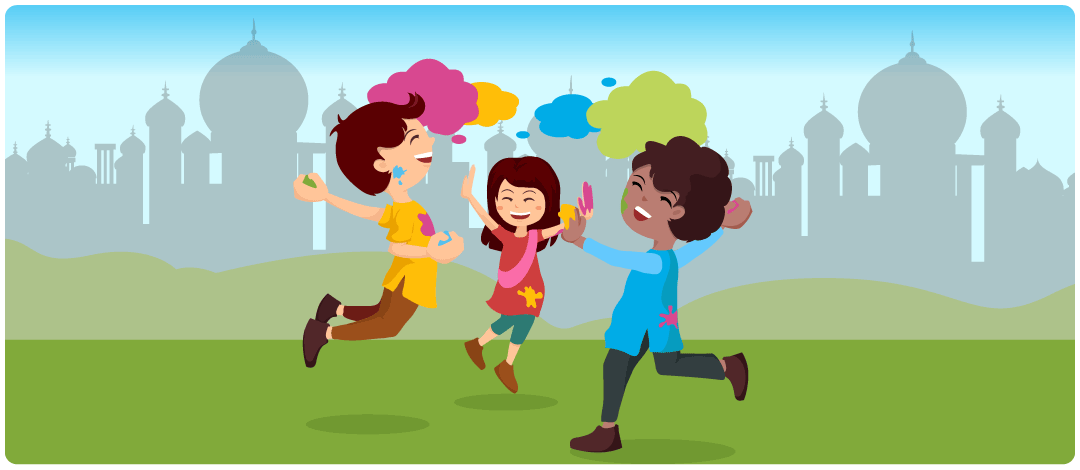 10 Lines On Holi Festival In English For Class 3 Kids
Holi is a festival of colours.
It is celebrated in the month of March every year.
This auspicious festival is celebrated during the spring season with great joy and fervour.
People wear white coloured clothes on the day of Holi.
They play with bright organic colours like red, green, yellow, orange, magenta, purple, etc.
Various kinds of sweets such as Gujiyas and Malpuas are prepared to mark the occasion of Holi.
Children love playing with colours using pichkaris, buckets and balloons, filled with coloured water.
Holi celebrations begin with the Holika Dahan ritual that is celebrated to honour the burning of Holika, the evil demoness and protection of Prahlad by Lord Vishnu from that fire.
People collect wood and burn a bonfire and celebrate by singing songs around it.
Holi is a festival which reminds us of the victory of good over evil.
In the above essay on Holi for kids, we have made a modest attempt to help young kids to apply their minds, while writing an essay on a similar topic. You can explore other Class 3 Essay topics here.
To learn more, you may check our Kids Learning section for more such exciting and interesting resources, worksheets, stories, poems and several study materials.