Accountancy is one of the Commerce subjects that students begin to learn once they were going +2 Commerce. Accounting is considered as the fourth hardest subject in the world. We are here not to scare you out of this. We are here to show you the simple methods to learn the subject Accountancy.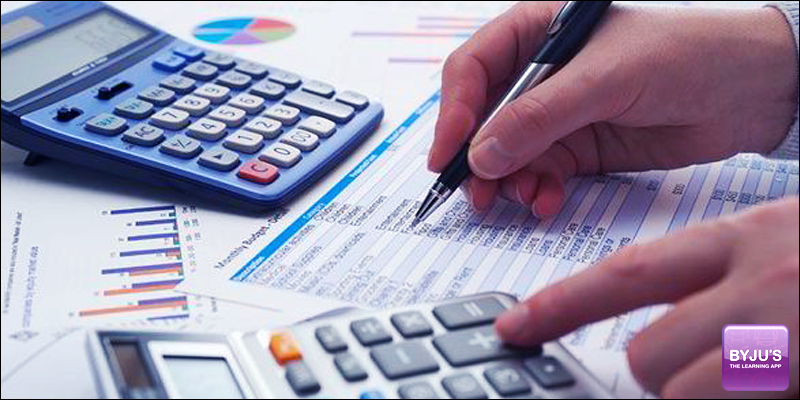 Let's first understand that we need to find the right approach to learning a subject. After learning this subject, we will get to know that we are only connecting the dots to make something colossal. In accounts, too, there exists a certain ladder that needs to be stepped before we go the apex. In accounting, we have first to learn the concept of Debit and Credit, then Journal entries, Then Trial Balance and Balance sheet.
Everything else that is included in important topics of accounting is:
Cash Flow Statements

Income Statements

Comparison of Balance Sheet.
In BYJU'S, we strive to make learning fun. Accounting should be treated as a new language to be learned. We need to keep our curiosity alive and should be able to see how Accounting helps the world go round. Accounting, when considered as a language, should be kept in mind that it has a vocabulary to be covered.
Vocabulary is nothing but the basic terminologies related to the subject. Get a good accounting dictionary and learn the terms that we have in accounting.
Some of the important terms related to accounting are:
Accounting Cycle

Debit and Credit

Assets (Fixed and Current) and Liabilities (Fixed and Current)

Account Payables and Account Receivables

Capital

Profit

Cash Flow etc.
Formats: Accounting subject has a universally accepted format for all its accounts. Whether it be Trial Balance or Balance Sheet, we have a certain format to learn and keep in mind before jumping to solve the questionnaires.
Accounting cycle: Notice that whatever we do in accounting, falls in the cycle. When we are clear about the accounting cycle, we can get clear thinking about what and why we are recording the financial transaction.
After learning a concept – Go straight to solving the problem: Solving the problems will boost your confidence, and the concepts will only get clearer in your head.
Be meticulous and keep a note: While studying accounting, you cannot forget a thing. You need to keep a note of everything that you have learned till now as it will help you connect the dots and see where you stand.
Learn the tricks and tips: BYJU'S The Learning App has got some of the best tricks and tips to learn the Accounting subject. Be it how to do the journal entries to what are the adjustments – BYJU'S faculties will help you transparently see the process for your learning purpose.
Make BYJU'S your friend and learn for life – not just for exams. Once get to know about the tricks and tips to follow while preparing for Commerce exams, you will see how exciting Accounting subject can get.