The Council for the Indian School Certificate Examinations (CISCE) has released a new notification for Class 10 and 12 students of ICSE and ISC board respectively on 15th June 2020 regarding the board exam. Through a press release, CISCE has informed that students can now choose not to appear for the remaining ICSE/ISC 2020 board exams and instead get evaluated on the basis of internal assessment marks. We have also provided the complete press release in pdf format. Students can download it from the link below.
Students can also release the complete press release below.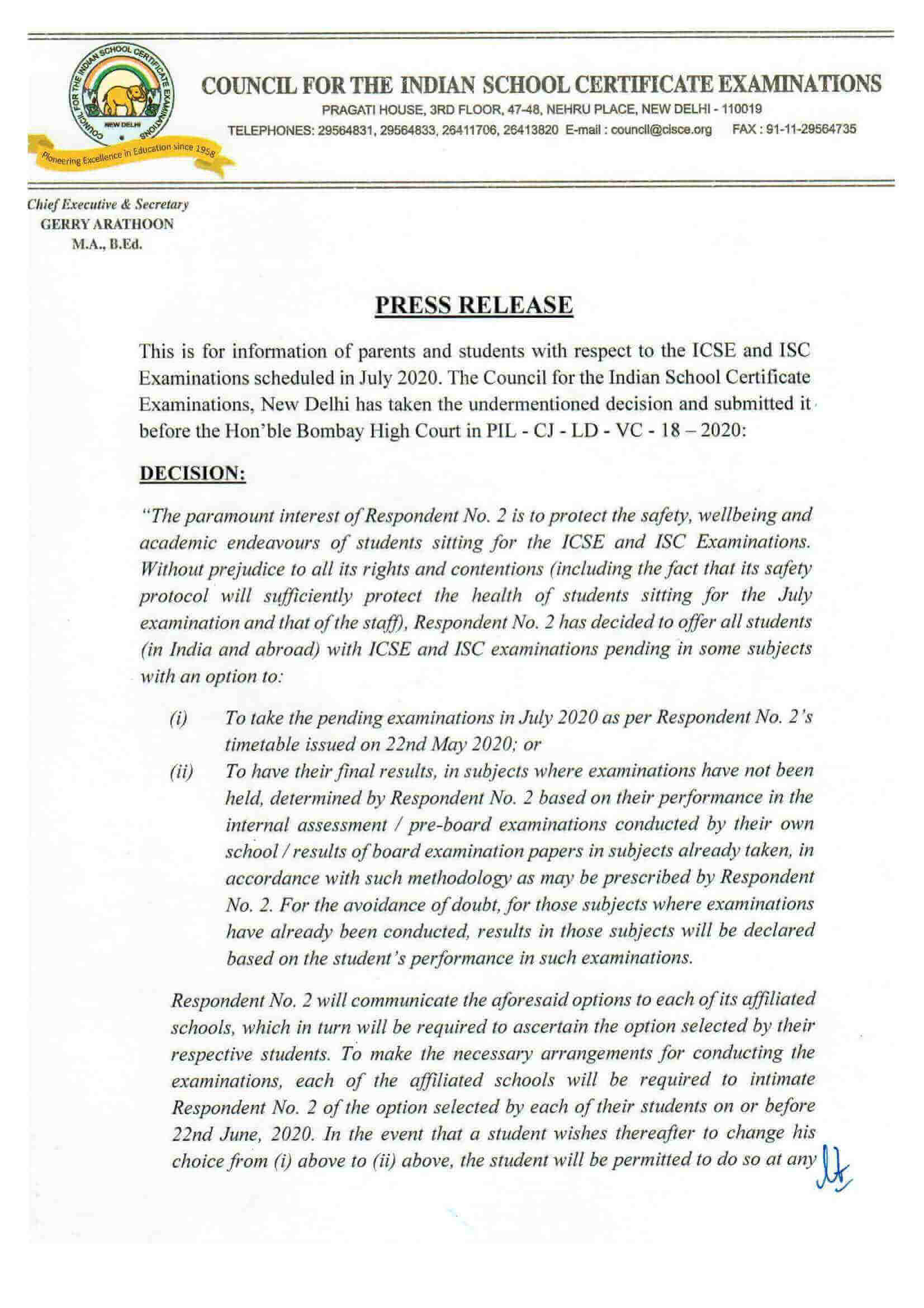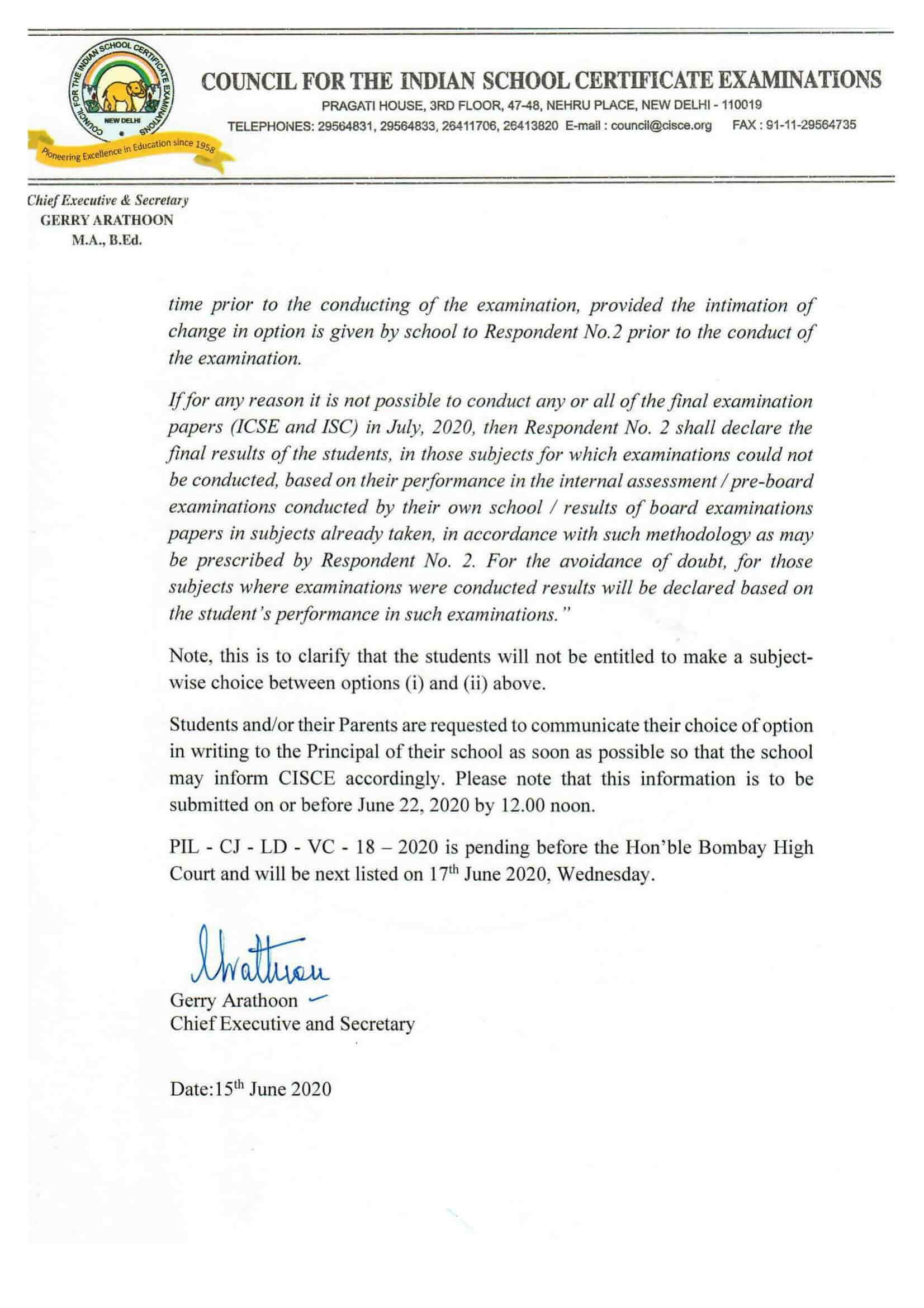 To know the revised ICSE and ISC board exam time table, click here. We wish all the best to students for their exam. BYJU'S provide all the study material such as sample papers, syllabus, previous year question papers. Students can access them by visiting the BYJU'S website.