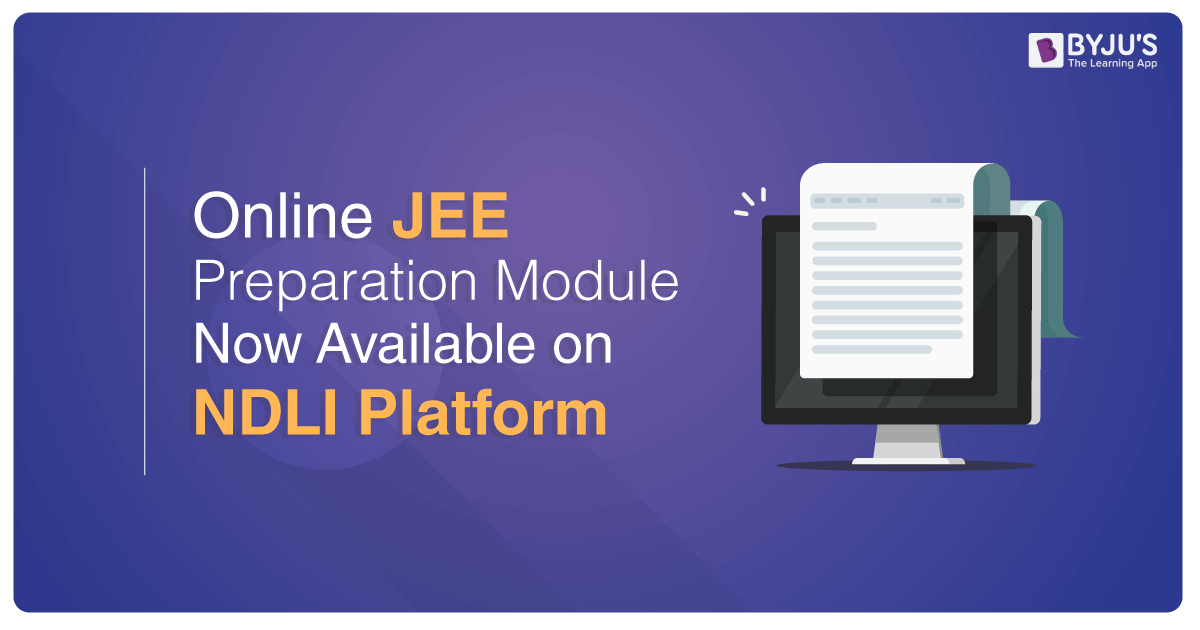 In an attempt to help students make the most during the coronavirus lockdown stage IIT Kharagpur has now developed a JEE preparation module that is currently available on the National Digital Library of India or NDLI platform.
IIT Kharagpur's module for JEE preparation has been developed with one main goal and that is to satisfy the candidates' need for adequate learning materials as well as have an effective preparation for the exam.
How to Access the Free Online JEE Preparation Module?
Students can visit the official NDLI website https://www.ndl.gov.in/ or https://ndl.iitkgp.ac.in/ to access the free preparation module. They can also use the NDLI mobile application in order to access the same.
A special module named 'Corona Outbreak: Study from Home' has been added to the website. Here, the candidates will find a wide range of digital content including materials for those preparing for competitive examinations.
Prof. Partha Pratim Das, Joint-Principal Investigator, NDLI has stated, "The solutions have been prepared from the perspective of undergraduate students who have cleared JEE as well as subject matter experts and doctoral students in related areas."
"Hence the solutions are diverse and students can opt for their preferred methods. Further, we have provided reference materials for related problems, so students can explore further the topics," he added.
The repository also holds NDLI Tutorial for JEE Advanced (12 years worth material) and Practice Questions and Solutions for JEE Preparation. 5 years worth of content for JEE Main is also expected to be added soon.
"Please visit and continue your studies. Please let us know how we can continue to support your preparations. NDLI is accessible through the web as well as mobile App. Be safe but let us be digitally active in academics and connected," says Prof PP Chakrabarti, Principal Investigator of NDLI, on his social media handle. 
"Digital Libraries have become the next generation paradigm for people to empower themselves with knowledge and contribute to the knowledge gathering of this world," he added.