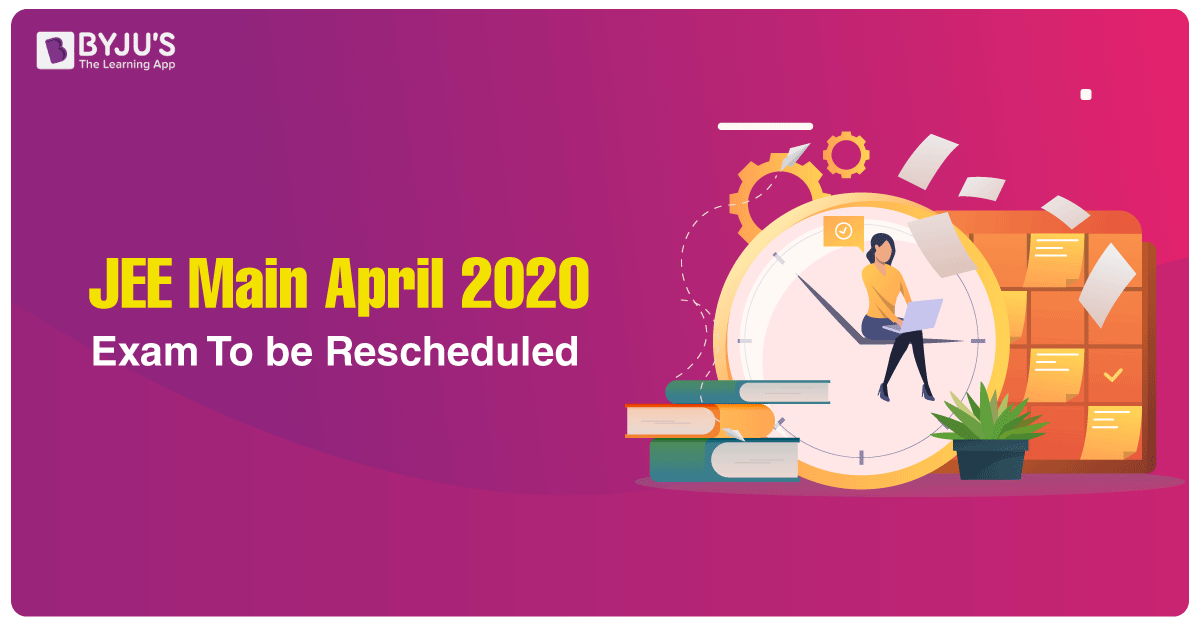 UPDATE: JEE Main most likely to be held in the last week of May 2020. "We are hopeful that we would get back to normal situation relatively soon; but for now, various concerned ministries and examination boards are examining the scenario to evaluate the situation that may necessitate any change in the schedule. As of now, the examination is proposed to be held in the last week in May 2020. The exact date will be announced later on after assessing the situation," says a letter from the National Testing Agency.
National Testing Agency (NTA) on March 18, 2020, has announced that the JEE Main April 2020 session will be postponed to a later date. This development comes amid the ongoing Corona-virus crisis that has also caused the CBSE and NIOS board examinations to be rescheduled.
As per the official notification from the exam authority, the new exam dates will be announced after March 31st. As of now, concerned authorities are taking various precautionary measures to avoid the spread of the novel coronavirus infection amongst students and others.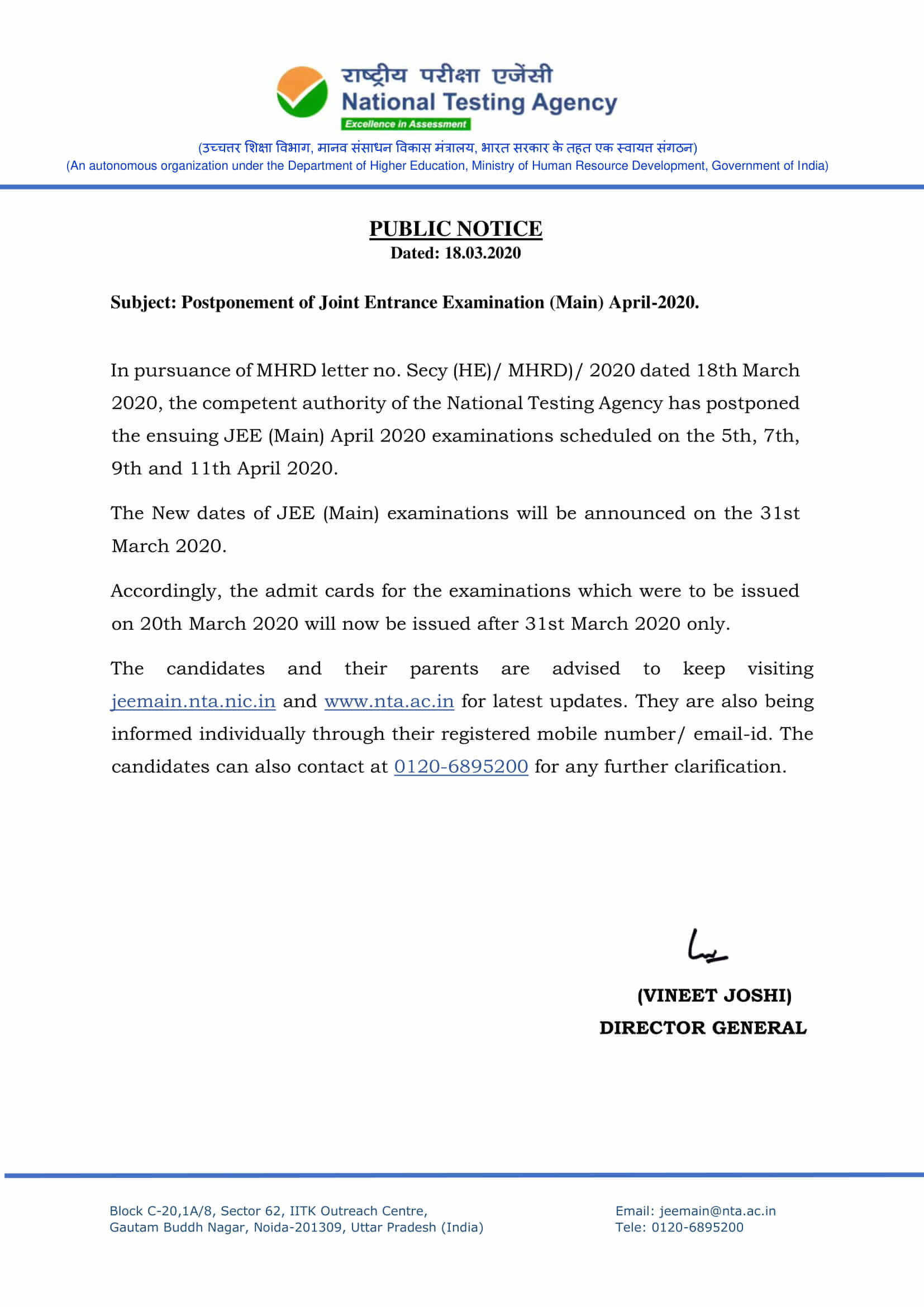 Another order that was issued by Amit Khare, the HRD secretary states, "Since JEE Main may require travel by examinees…and the dates may clash with rescheduled CBSE and other board exams, therefore JEE main should be rescheduled and new dates of the JEE mains will be announced on 31.3.2020 after reassessment of the situation."
JEE Main 2020 examination was earlier scheduled to be held from April 5 to April 11.