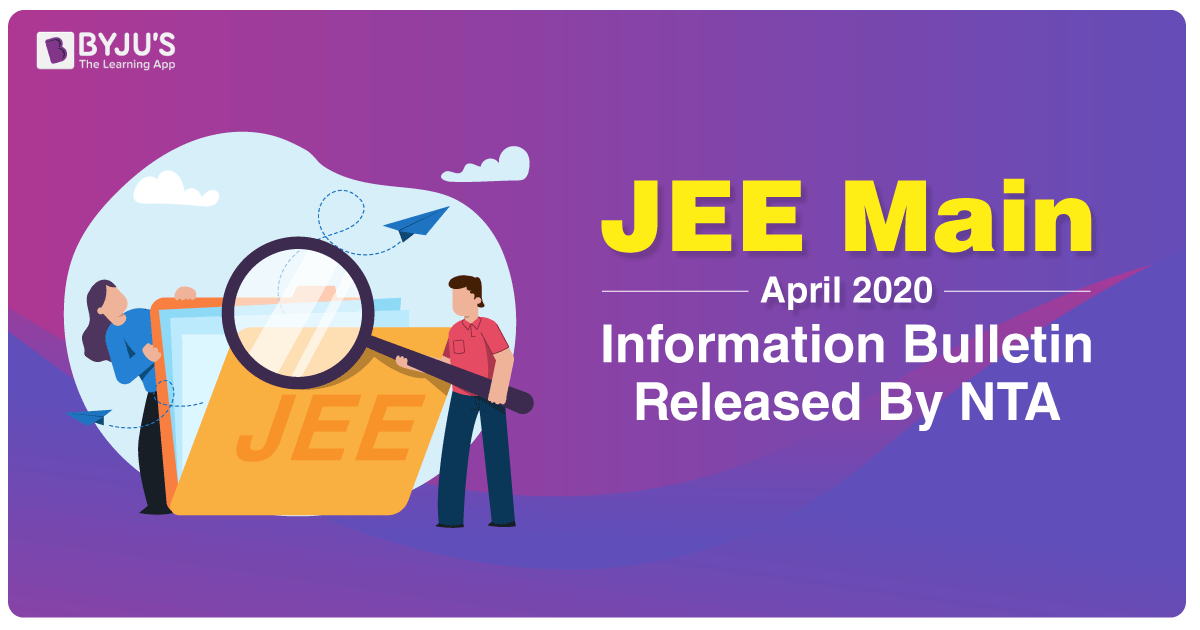 National Testing Agency (NTA) has now published the information brochure for JEE main 2020 April session. The document which contains all the information about the entrance exam is provided in English and Hindi languages. It is further available in the form of PDF. Thus, candidates can download the JEE Main 2020 brochure and use it for future reference.
The brochure contains important and detailed information about the JEE Main 2020 exam. It talks about what is the exam all about including the details about the application process, eligibility, exam pattern, important dates, examination mode, and more. Interested candidates should read this document before applying for the exam.
The National Testing Agency conducts the JEE main examination twice a year. The first attempt was conducted from January 6 to 9, and the second attempt will be held from April 5 to 11.
Candidates can browse the info provided by NTA at www.jeemain.nic.in. Complete information for JEE Main 2020 can also be viewed below.