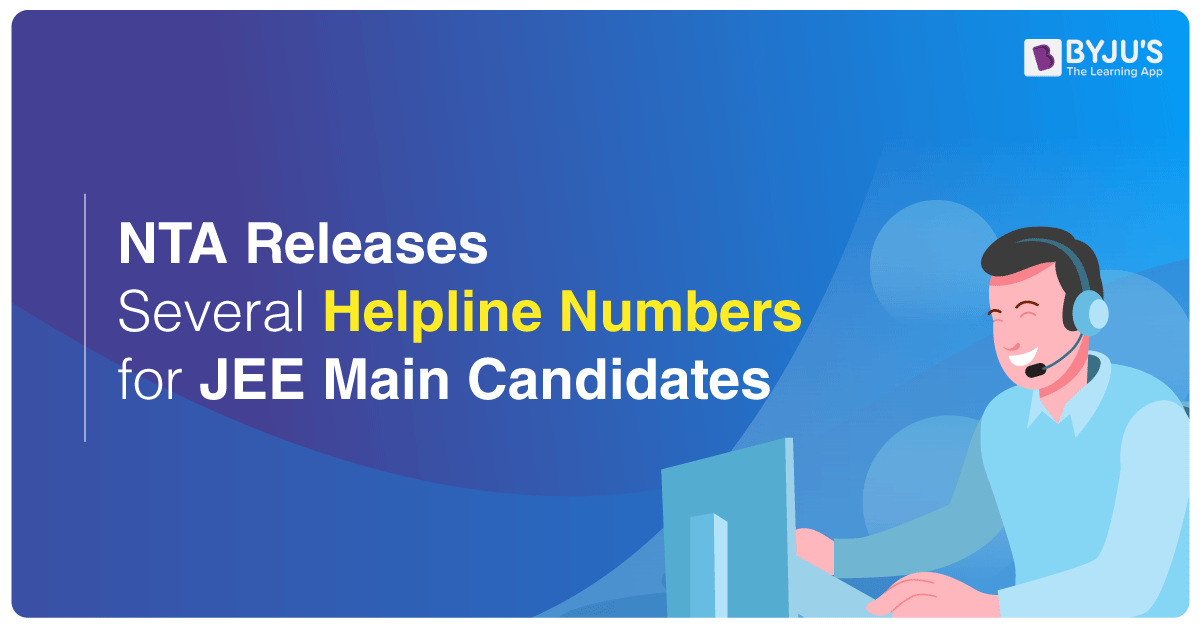 Due to the ongoing Coronavirus crisis in the country, NTA has now released several helpline numbers for all aspirants appearing for JEE Main. The helpline numbers are also for candidates who are gearing up to appear for NEET and other Entrance Exams conducted by the NTA. 
There has been a cloud of confusion among the candidates regarding the exams with the entrance exams dates being shuffled and rescheduled. Thus, with the introduction of this facility, it will help everyone get clarity about the state of the exam. 
As per the official notice released by the National Testing Agency, the exam authority has been working with limited resources and therefore has been unable to cater to all the queries of the aspirants. Amid such a situation, the agency has now opened Texts Message Helpline which aspirants can use to contact and clear their doubts regarding the examinations.
NTA's Text Helpline Numbers  
Candidates can use the following helpline numbers to send text messages. However, the numbers will be available for a certain period. 
NTA SMS Helpline for COVID-19
NTA Text Helpline No 1
8178359845
NTA Text Helpline No 2
8700028512
NTA Text Helpline No 3
9650173668
NTA Text Helpline No 4
9599676953
NTA Text Helpline No 5
8882356803
Meanwhile, as the Coronavirus infections continue to rise in the country, NTA has previously announced that the JEE Main exam will be postponed to a later date. The news dates are expected to be announced after March 31st. Till then, candidates who are worried and want more information regarding the exams can contact the above given numbers.
Exam specific numbers include:
UGC-NET Examination: 0120-6895200

Joint Entrance Examination: 0120-6895200

National Eligibility Cum Entrance Test: 0120- 6895200

Common Management Admission Test: 0120- 6895200

Delhi University Entrance Test: 011- 27667092, 011-27006900

Indira Gandhi National Open University: 0120-6895200

Joint CSIR-UFC NET: 0120-6895200
For more information students and aspirants can visit the official websites of these exams to get the latest updates.