MSBSHSE SSC (Class 10) Social Science History Chapter 9 solutions, provided by BYJU'S, is the best solution manual available on the internet. These solutions will help students to build a strong foundation of the basics and secure excellent marks in their final exam. Students can use these MSBSHSE SSC solutions of History as a guide to help them clear their doubts. It is undoubtedly the best study material for students from the exam point of view.
MSBSHSE Class 10 Social Science History Chapter 9 Objective Questions: Textbook Important Questions and Solutions
MSBSHSE Class 10 Social Science History Chapter 9 Textbook Exercise Questions
Q1. (A) Complete the sentences by choosing the correct option.
(1) Louvre Museum has in its collection the much acclaimed painting of …….. by Leonardo da Vinci.
(a) Napoleon
(b) Mona Lisa
(c) Hans sloan
(d) George II
(2) ……… at Kolkata is the first museum in India.
(a) Government Museum
(b) National Museum
(c) Chhatrapati Shivaji Maharaj Vastu Sangrahalaya
(d) Indian Museum
Answer 1: Louvre Museum has in its collection the much acclaimed painting of Mona Lisa by Leonardo da Vinci.
Answer 2: Indian Museum at Kolkata is the first museum in India.
(B) Identify the wrong pair in the following, correct it and rewrite.
(1) Maharaja Sayajirao University-Delhi
(2) Banaras Hindu University- Varanasi
(3) Aligarh Muslim University- Aligarh
(4) Jivaji University- Gwalior
Answer B: The wrong pair is Maharaja Sayajirao University-Delhi. The write statement is Maharaja Sayajirao University – Pratapgunj, Vadodara, Gujarat.
Q2. Explain the following statements with reasons.
(1) Archives and libraries publish research journals, informative pamphlets, leaflets, posters, etc.
(2) Only trained persons, who are duly qualified can take up the tasks involved in the work of conservation and preservation.
Answer 1: The archives journal is published to provide important information to the people and historians. There are certain classifieds and declassified data that are released periodically into the public domain for the benefit of the readers. In addition, pamphlets are also released to highlight the hosting of important events or the arrival of new journals. Archives are very important for the people as they come to know about the past with detailed insight. Libraries are a building or room containing pieces of information, periodical, and sometimes movies and recorded for use by the public member of an institution.
Answer 2: Preservation and conservation of records and historical sites requires lots of research and brainstorming. It is not in the domain of the amateurs because they may not know the importance of different elements of the archeological evidence. Even in restoring historical buildings, qualified and experienced civil engineers are required to accomplish the task in an easy and hassle free manner. Heritage is an important element of history and it should be preserved in the best possible way.
Q3. Write notes:
(1) Sthalakosh
(2) Vishwakosh
(3) Samdnya Kosh
(4) Saraswati Mahal Granthalaya
Answer 1: Sthalakosh – Geographic information is essential for historical studies. Encyclopaedias giving information about Historical places are available.
(1) 'Sthanapothi' (14th century C.E.) is an encyclopaedic text, which is composed by Muni Vyas of Mahanubhav sect. It describes all those places visited by Chakradhar Swami, the founder of Mahanubhav sect. It gives us an inkling about Maharashtra in those days. It also gives details about the time, place and background of the events described in 'Leela Charitra'. Hence, it is a very good source for writing about the life of Chakradhar Swami.
(2) 'Prachin Bharatiya Sthalakosh' (1969) : Siddheshwar Shastri Chitrav compiled this encyclopaedic book. It provides information about various places mentioned in Vedic literature, Kautilya Arthashastra, Panini's Grammar, Valmiki Ramayana, Mahabharata, Puranas, mediaeval Sanskrit literature and Shabdkosh, also, in Jain and Buddhist literature, in Greek, Chinese, Persian literature.
Answer 2: Vishwakosh – The first Chief Minister of Maharashtra, Honourable Shri. Yahswantrao Chavhan initiated the compilation of Marathi 'Vishwakosh' through Maharashtra Rajya Sahitya Samskruti Mandal, with a view to enhance the sphere of Marathi language and literature. The work was started under the guidance of Tarak Teerth Lakshmanshastri Joshi. It contains knowledge about all possible subjects in the world. It also contains very important entries about history.
Answer 3: Samdnya Kosh – There are encyclopaedic texts explaining the terminology (for instance, colonialism, globalisation, etc.) of history. Such texts are very useful for the teachers of history. School, college and university teachers of history can find ample opportunities in the field of publication of encyclopaedias. Encyclopaedias of all types require experts in history. Every subject has a developmental history. Scholars of history can contribute significantly to encyclopaedias of various types.
Answer 4: Saraswati Mahal Granthalaya – The 'Saraswati Mahal Granthalaya' in Thanjavur, Tamilnadu was built in the 16th-17th century, during the times of Nayak dynasty. In 1675 C.E. Vyankojiraje Bhosale conquered Thanjavur and established his independent rule. Vyankojiraje Bhosale and his successors kept expanding 'Saraswati Mahal Granthalaya'. Sarfojiraje Bhosale contributed the most in this expansion. In 1918 the library was renamed as 'The Thanjavur Maharaja Sarfoji's Saraswati Mahal Library' in his honour.
Q4. Give elaborate answers to the following.
(1) Why is library management important?
(2) Which tasks are important in archives management?
Answer 1: From the technical point of view the management of archives is akin to library management. Preserving documents with important content in their original condition, preparing indexes and creating accurate systems of retrieval of documents are the important tasks in the management of archives. Documents from the archives are supposed to be very reliable. Because of the heavy dependency on computerised systems information technology has become an inevitable part of the management of libraries and archives.
Answer 2: The following tasks are important in archives' management:
To classify the documents and make indexes.
Important documents to be preserved and taken care that no changes are made in it.
The papers should be made available to the government or research students or public
To safeguard the papers from humidity and fungus and other environmental factors.
It is important to remain updated with the latest technology in archive management.
It is important to establish regional and local archives.
To preserve national, cultural and historical heritage.
Confidentiality of important papers should be maintained.
To create a hasslefree system.
Q5. Complete the following Concept chart.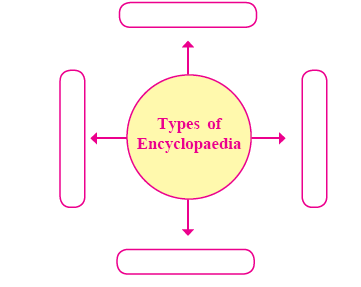 Answer: Types of Encyclopedia
1. Dictionaries
2.Comprehensive
3.Encyclopaedic literature
4. Indexes.
Frequently Asked Questions on Maharashtra Board Solutions for Class 10 Social Science History Chapter 9 Heritage Management
Are these Maharashtra Board Class 10 Social Science Solutions History Chapter 9 useful to prepare for the exams?
Yes, students are highly recommended to practise solving these solutions after revising the chapter, as they may form the basis for the questions that could get asked in the board exams. These questions act as the perfect guide for Class 10 students during their board exam preparation as it is created by qualified subject teachers and is set according to the latest class 10 Social Science History Syllabus. Students can discover various solved questions and exercises that will aid them to prepare well for board exams.
Are these Maharashtra Board Class 10 Social Science Solutions History Chapter 9 downloadable?
Yes, students can easily download the solutions from the link given. We also make available the questions and solutions online on the webpage.
How to make the most of Maharashtra Board Class 10 Social Science Solutions History Chapter 9?
Students are encouraged to solve the questions and then refer back to the solutions to find the correct answer. By identifying the mistakes before, students can avoid making any for the exams. It also helps with time management.