NCERT Exemplar Class 11 Maths Chapter 1 Sets are provided here for students to practice and prepare for the exam. To facilitate easy learning and help students understand the concepts explained in this chapter easily, NCERT Exemplar for class 11 maths chapter 1 is provided here by our expert, as per the CBSE syllabus (2018-2019).
The ncert exemplar problems and solutions for chapter Sets can be downloaded in the form of a PDF and students can use it as a reference tool to quickly review all the topics. They will find answers to all the exercise questions given in the NCERT book, where they find difficulties to solve and understand the concepts.
Class 11 Maths NCERT Exemplar Problems on Sets
In chapter 1, students will learn and solve problems based on topics like;
Sets and their representation in Maths
Different types of sets
Empty sets
Finite and Infinite Set
Equal Sets
Subsets definition and symbol
Subsets of the set of real numbers
Intervals as subsets of R
Power Set
Universal Set
Venn Diagrams
Union of sets
Intersection of sets
Properties of Operation of Intersection
Difference of sets
Properties of Complement Sets
Problems based on Union and Intersection of Two Sets
A Set can be simply defined as a collection of things. These things are simply objects that are grouped together. It is one of the most fundamental concepts introduced in the subject of mathematics. Nearly all of mathematics is based on the fundamental concept of Set Theory. One of the most important topics taught from Set theory is Venn Diagrams, which is used for a majority of different calculations.
Find the PDF of NCERT Exemplar for class 11 Chapter 1 Sets below: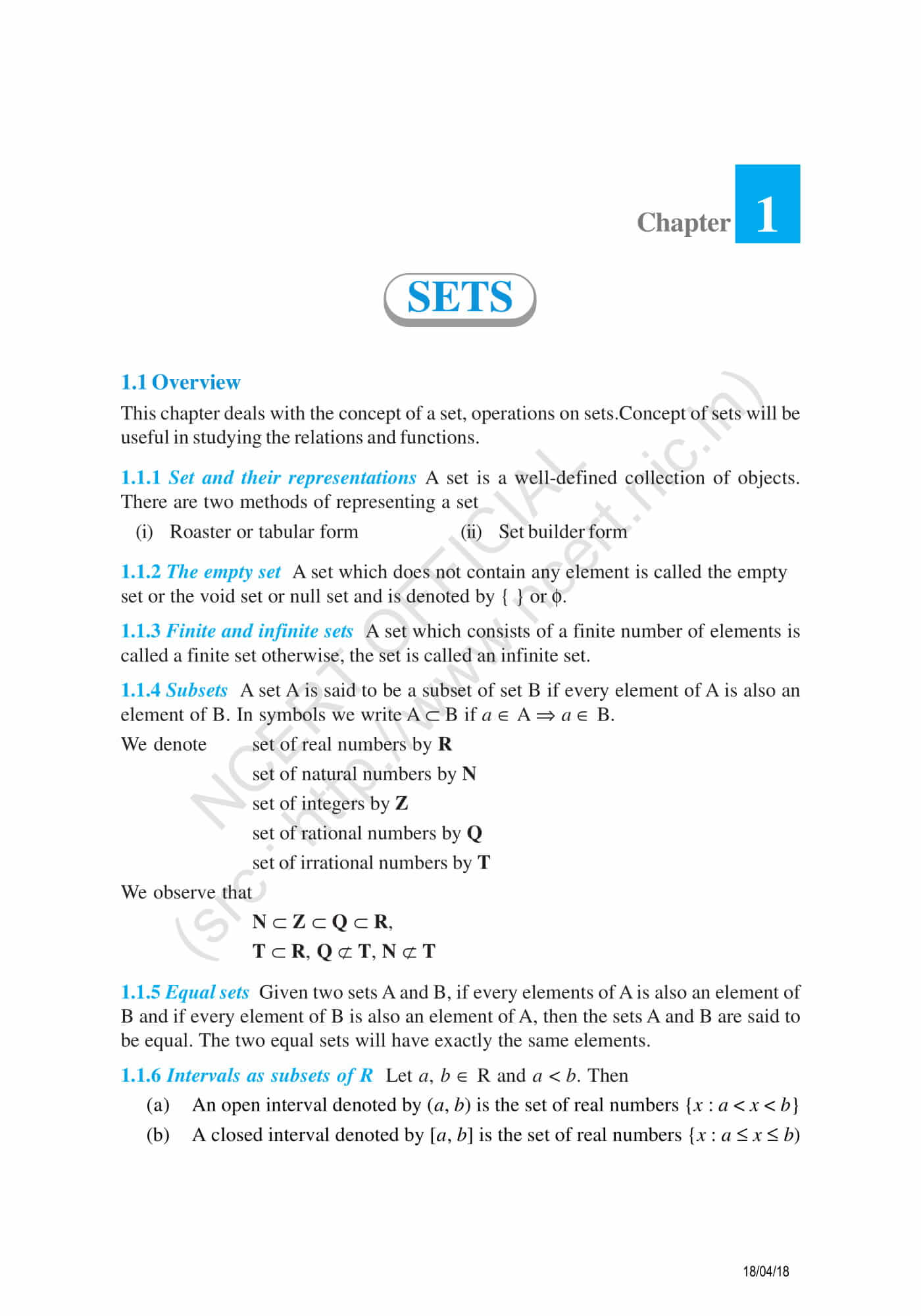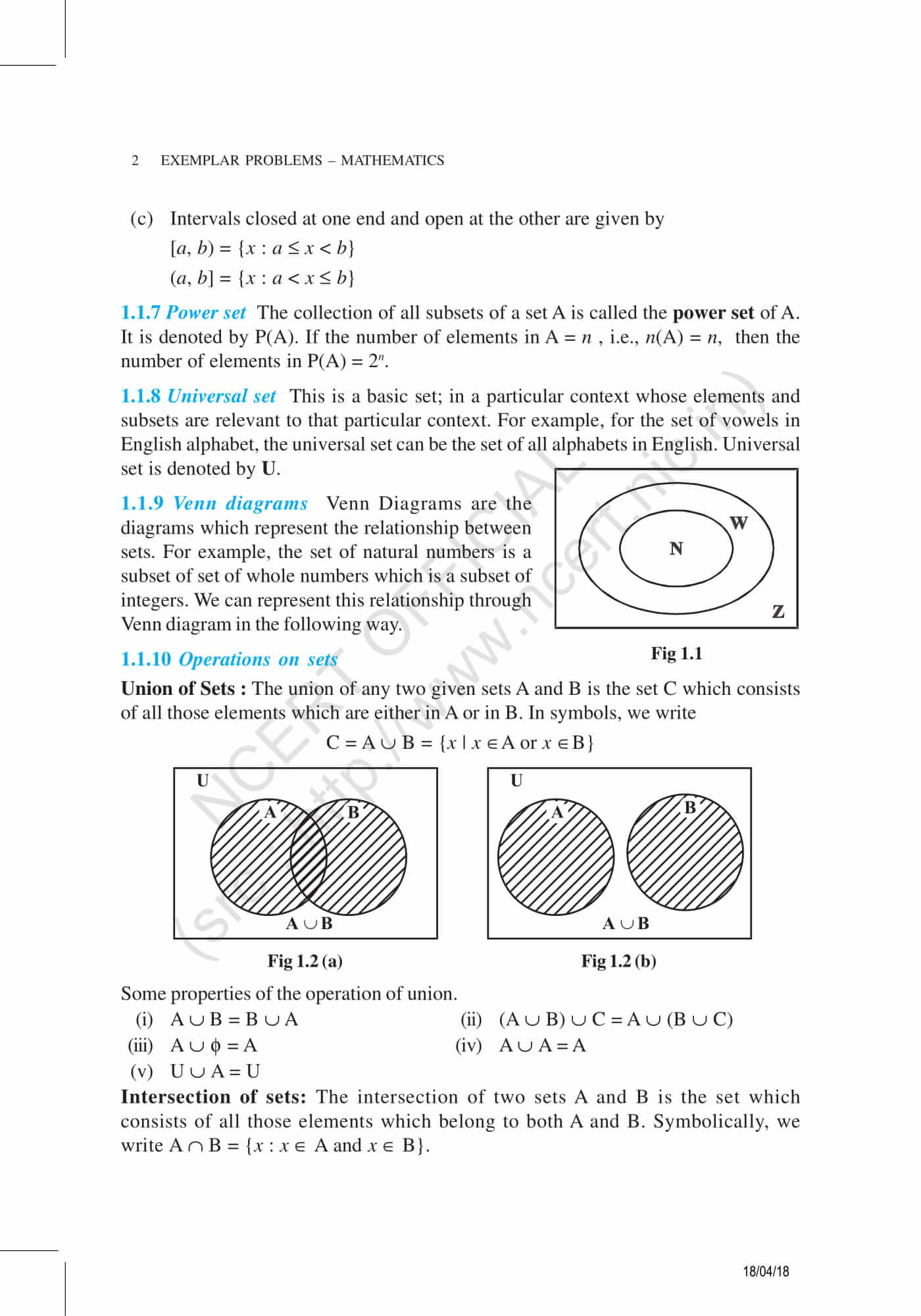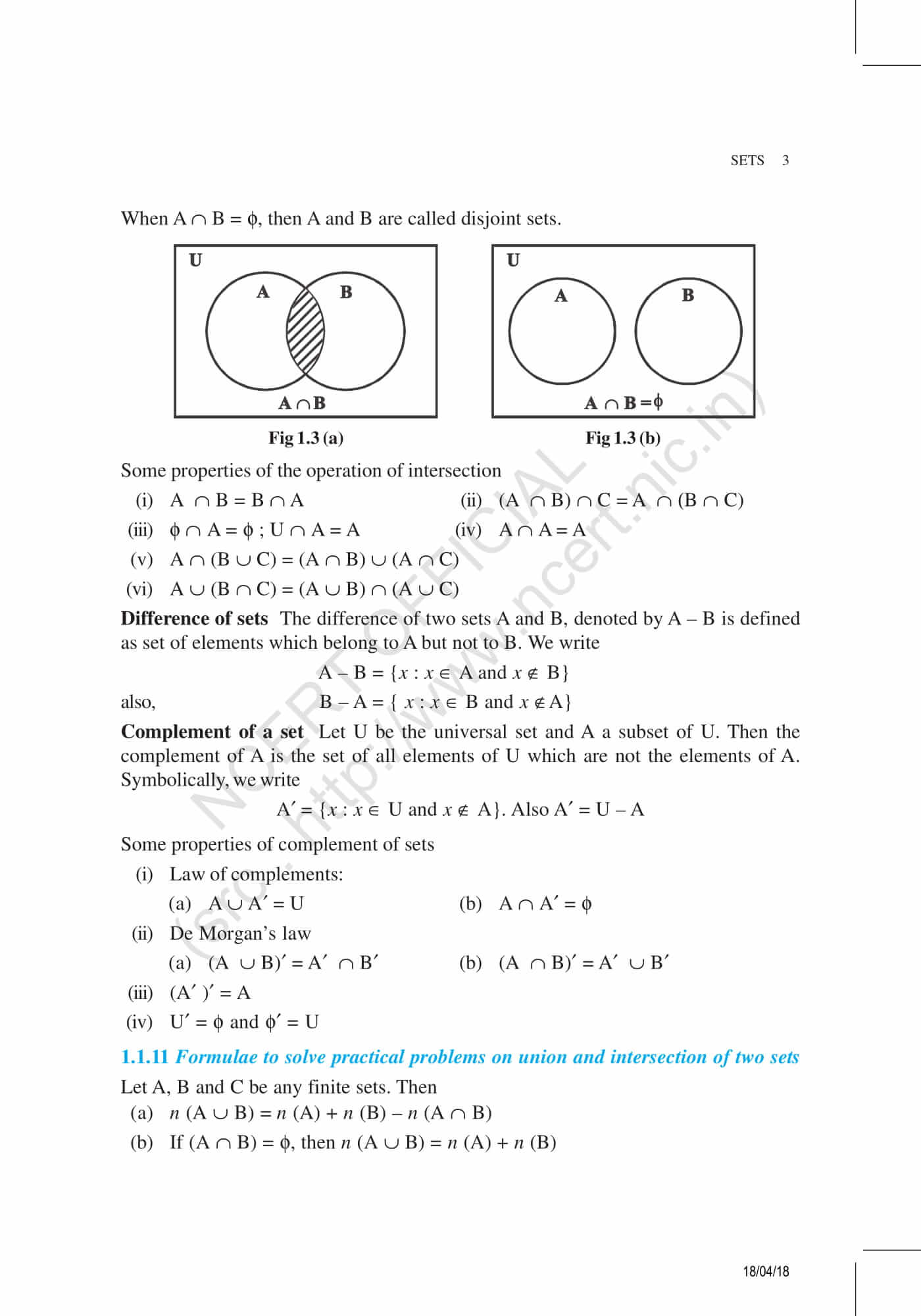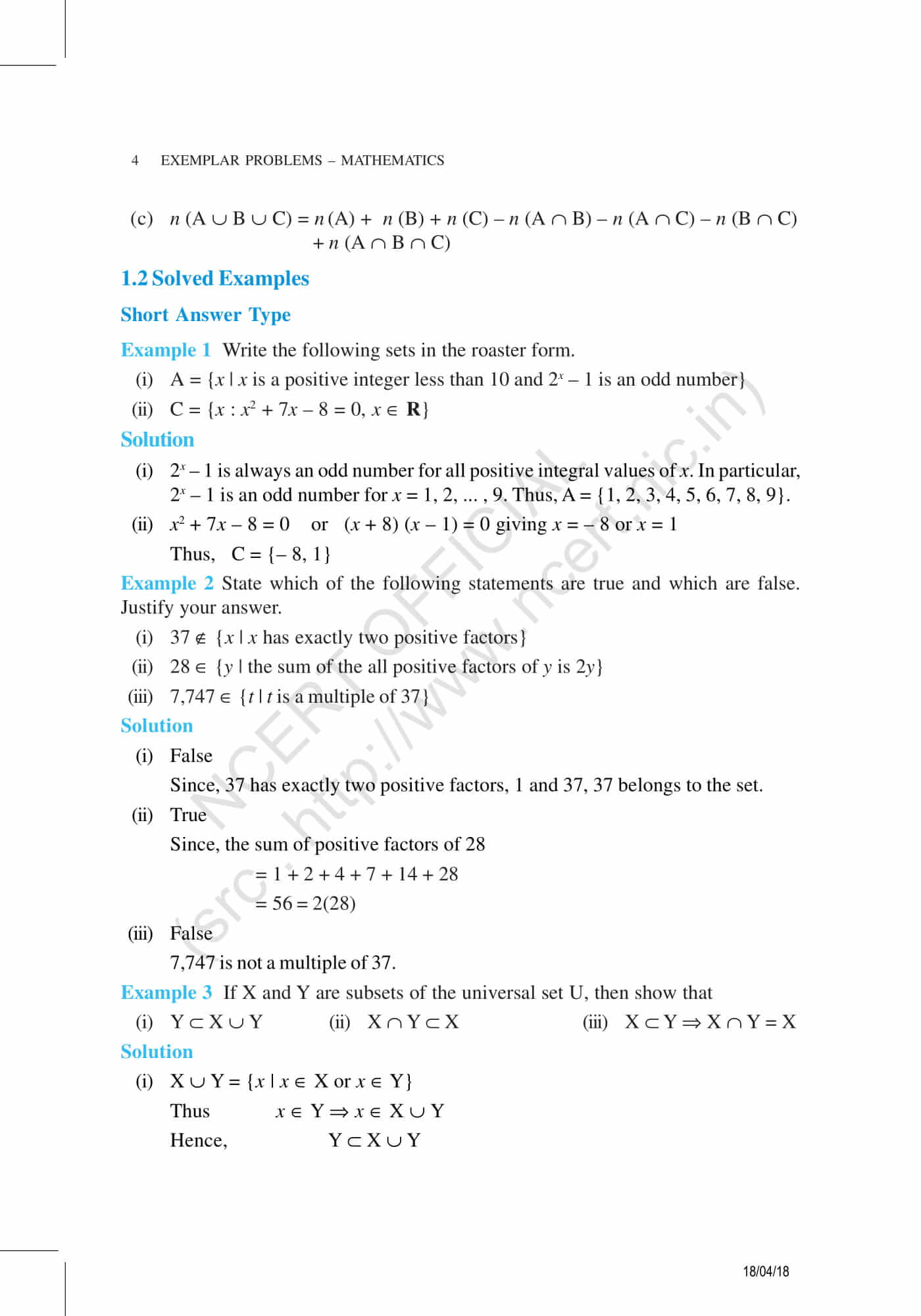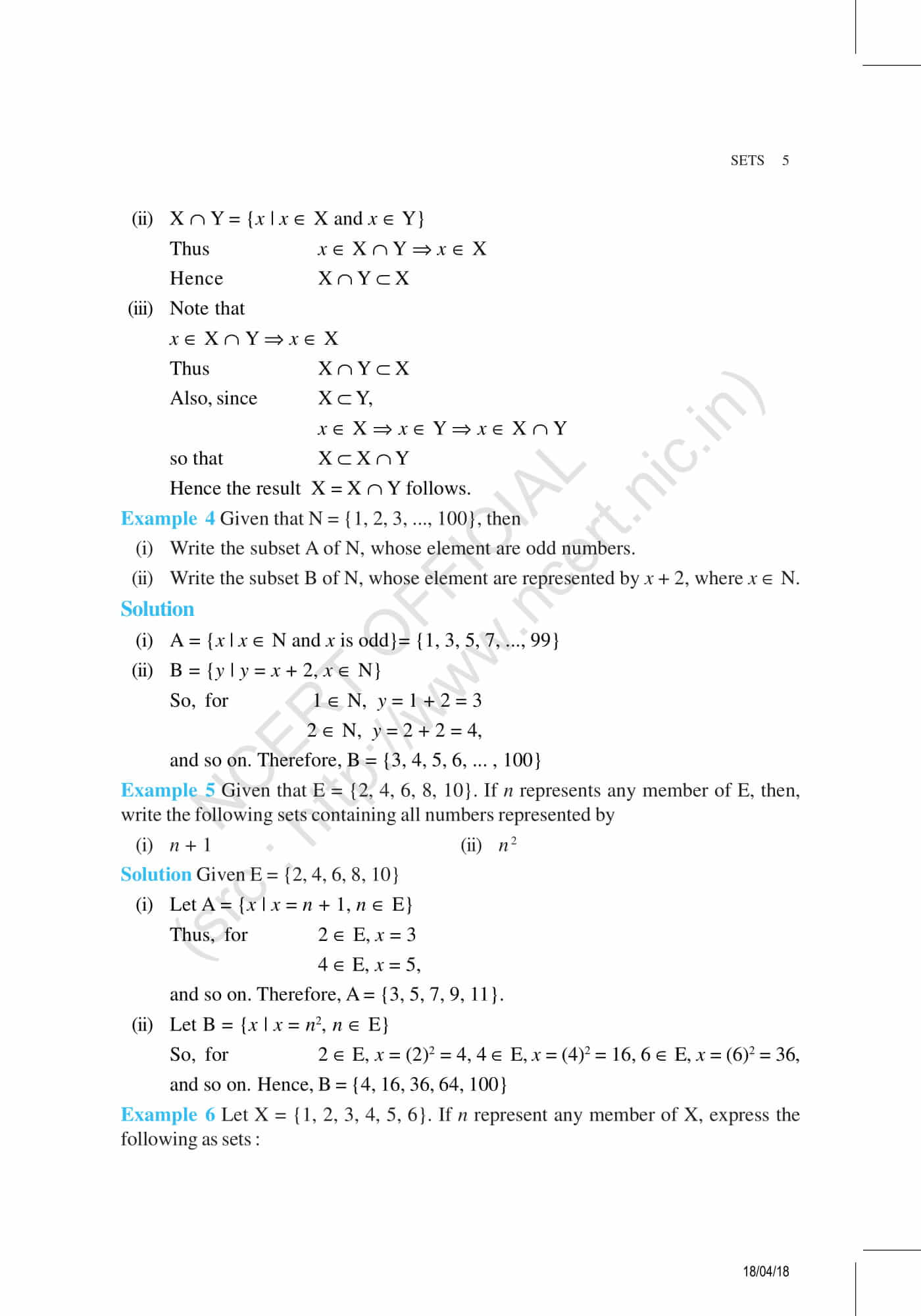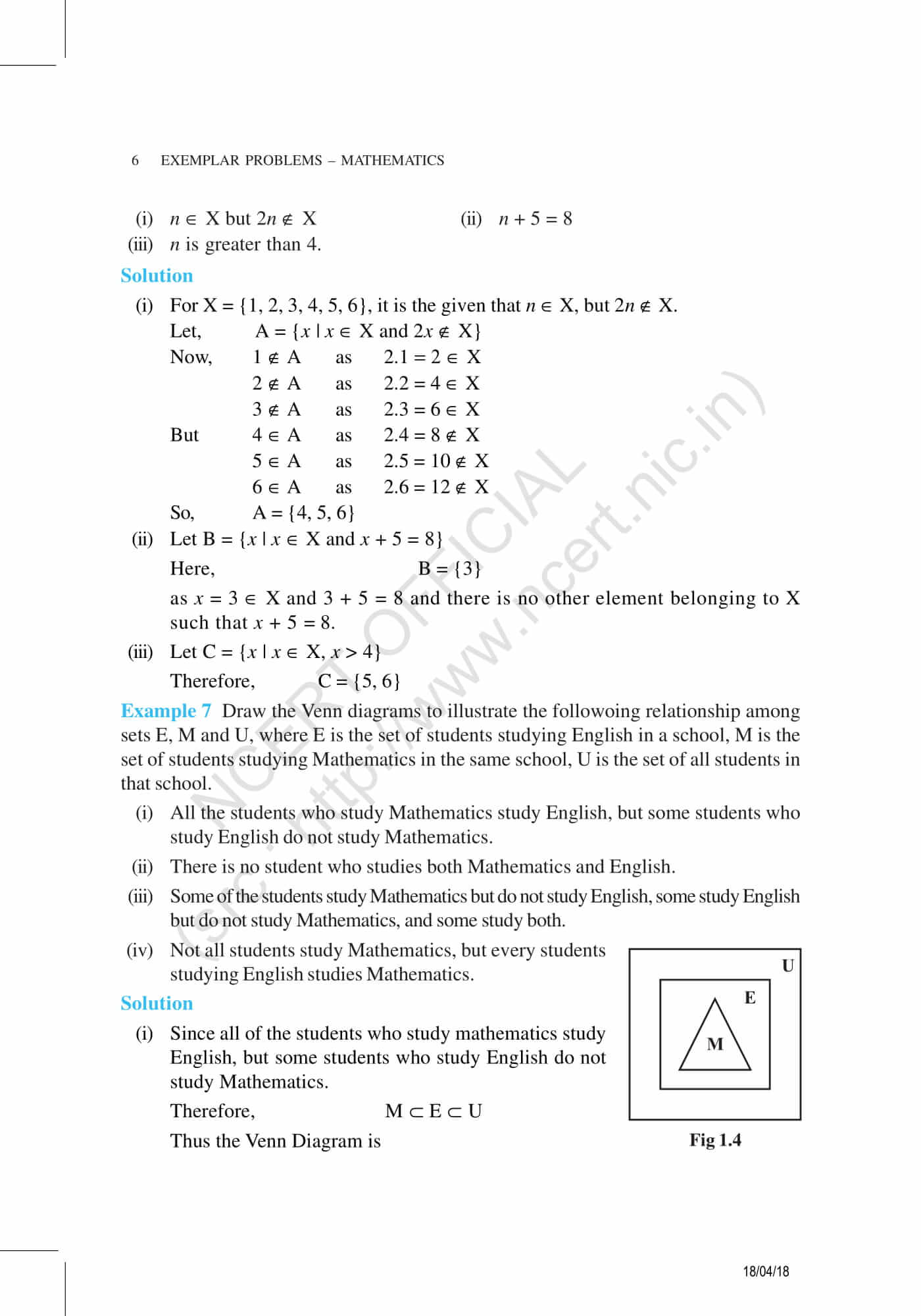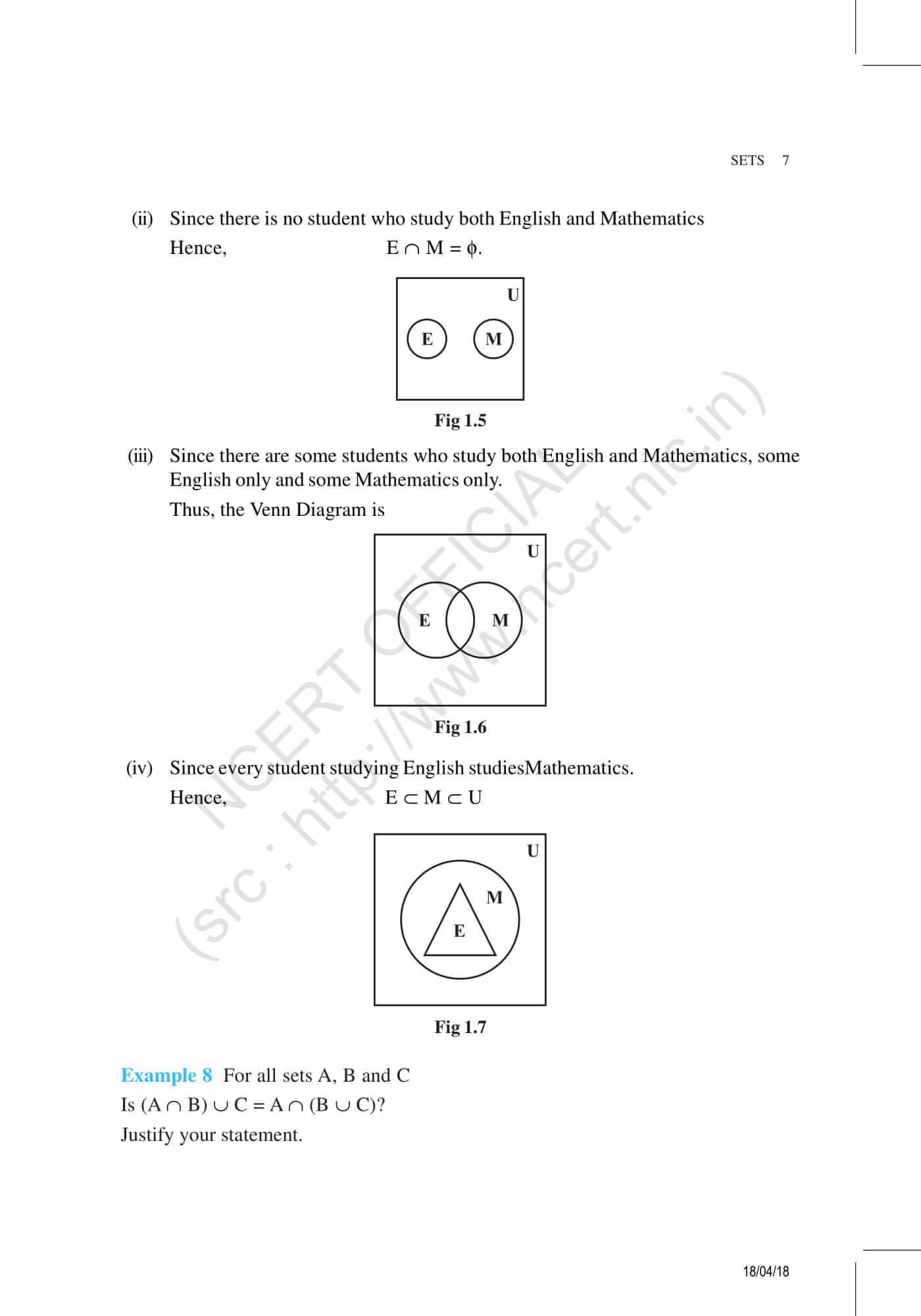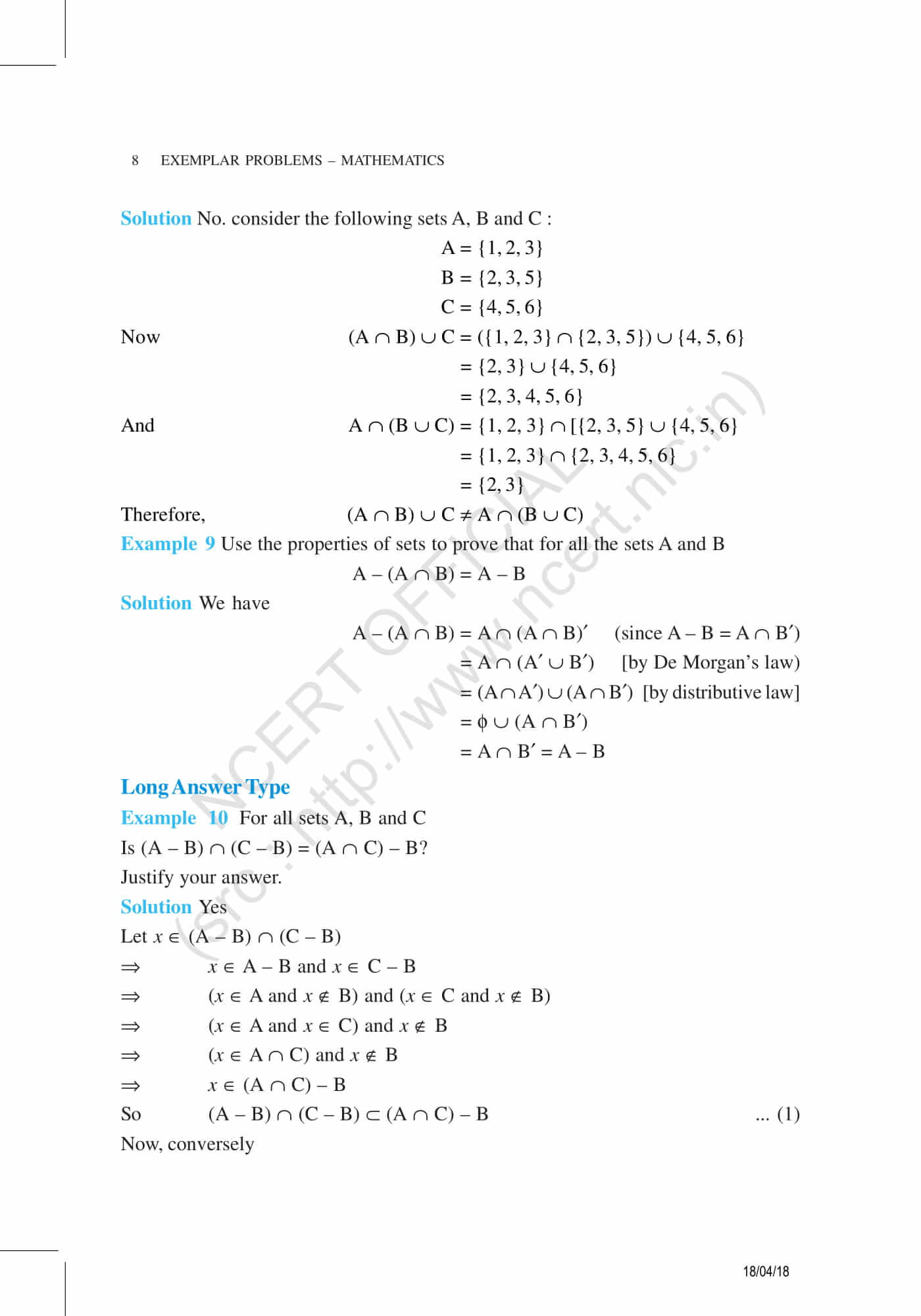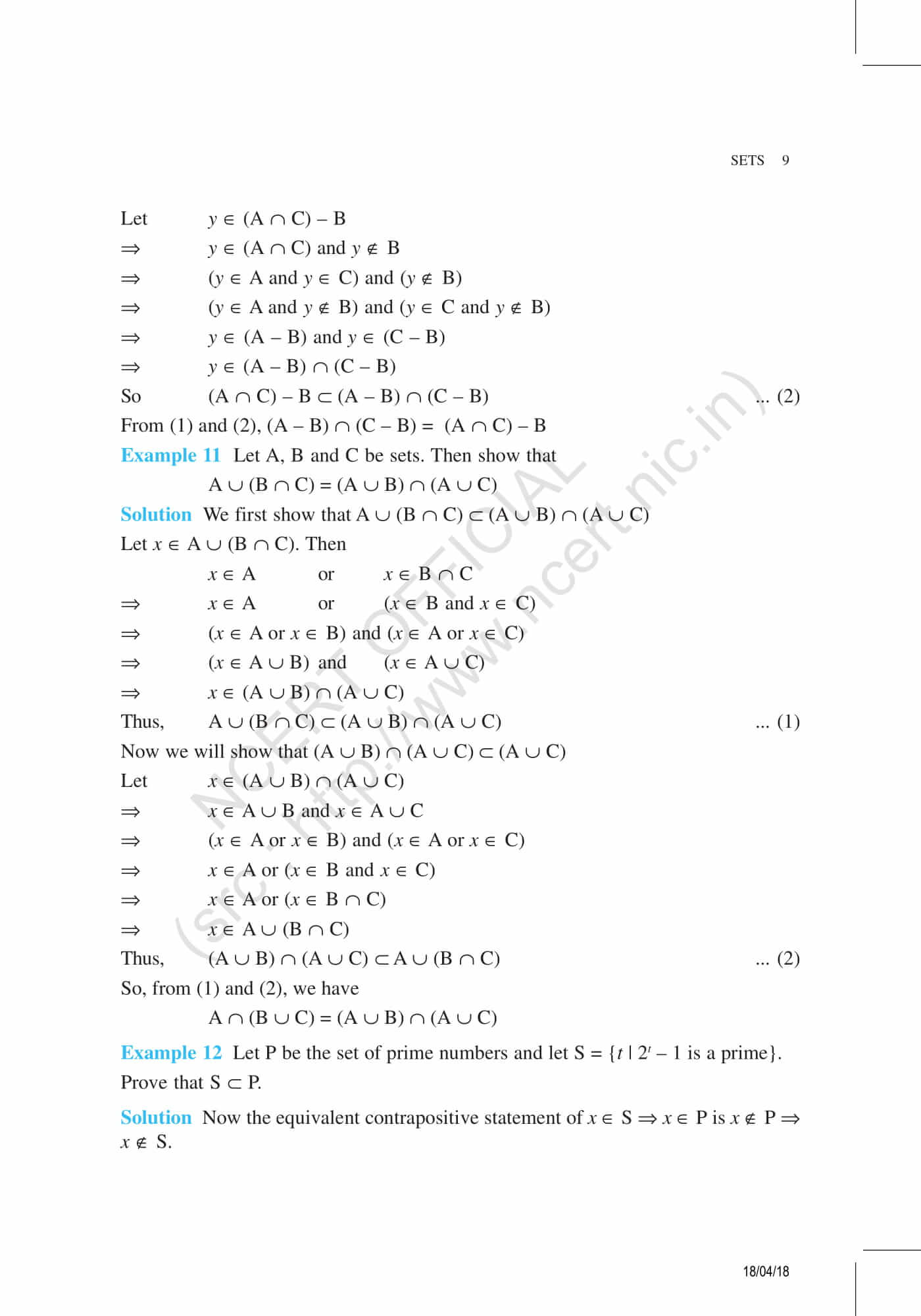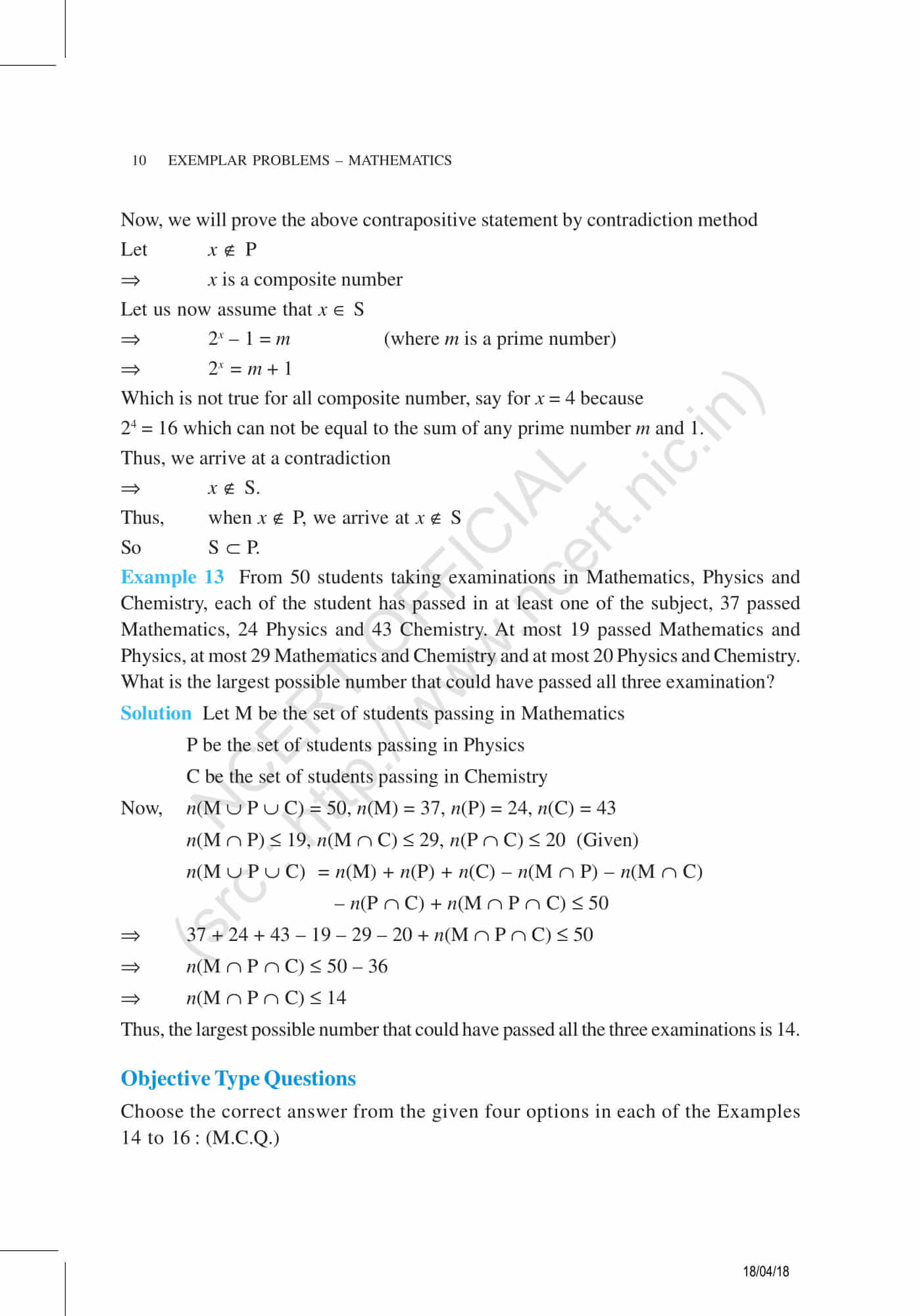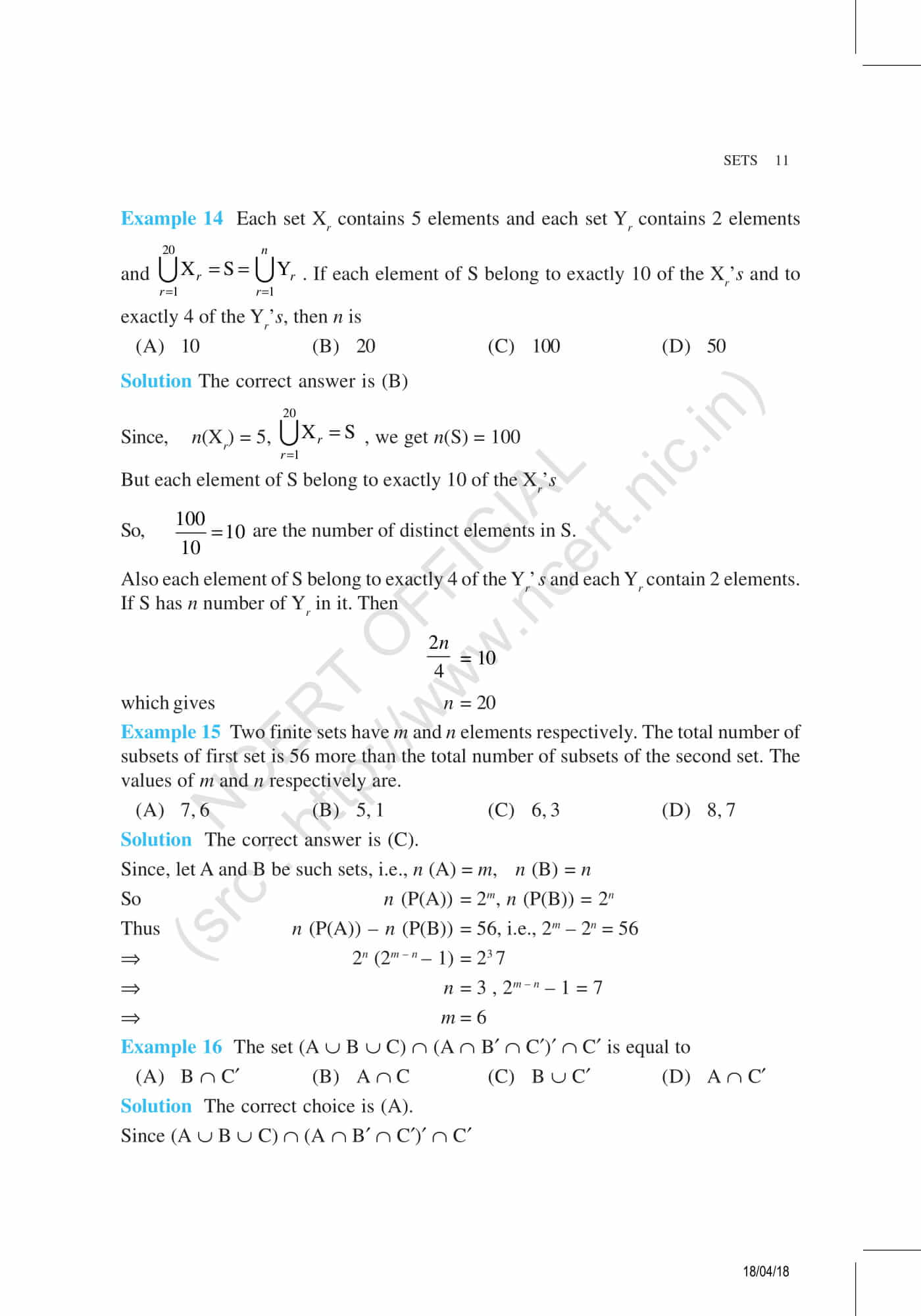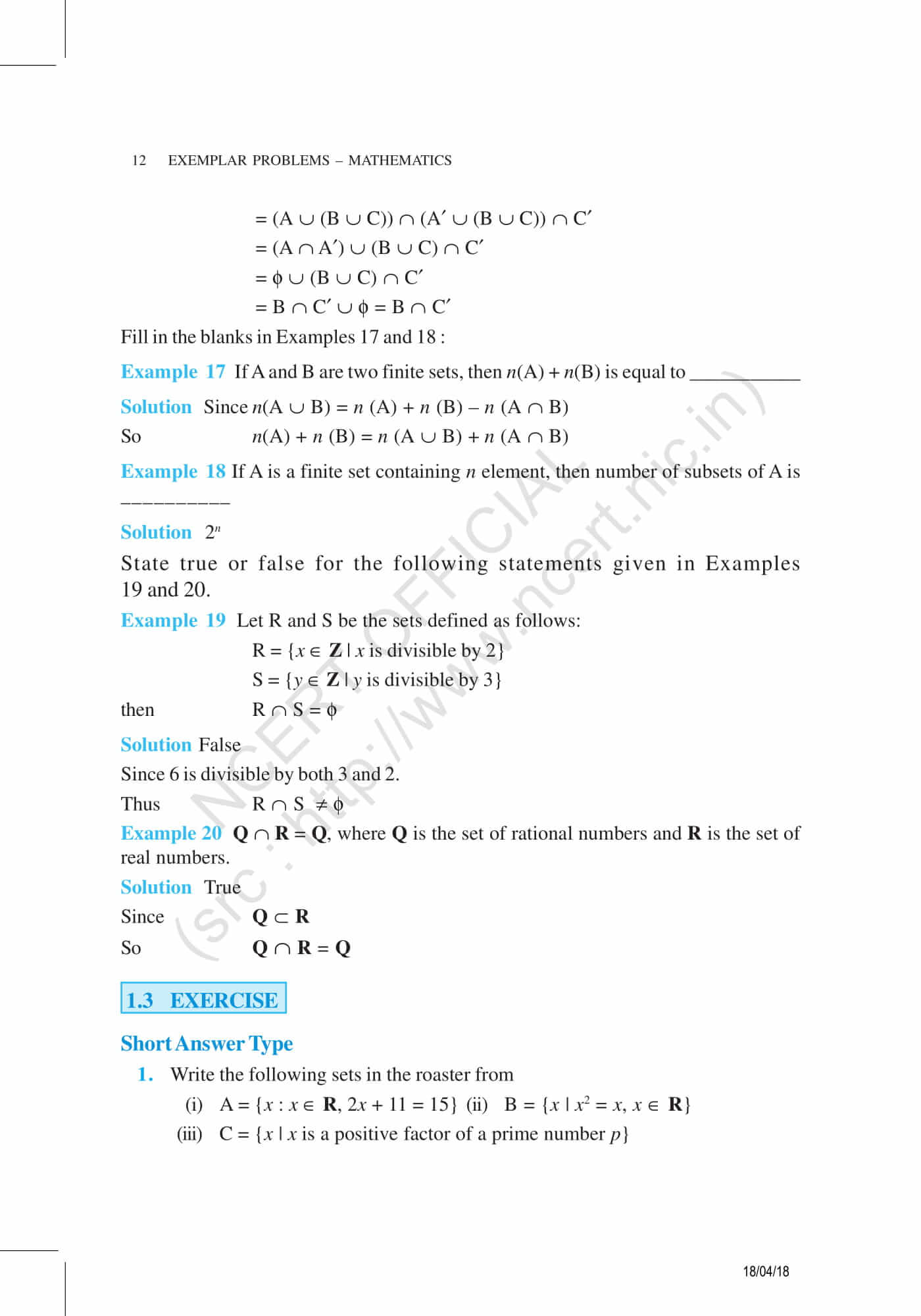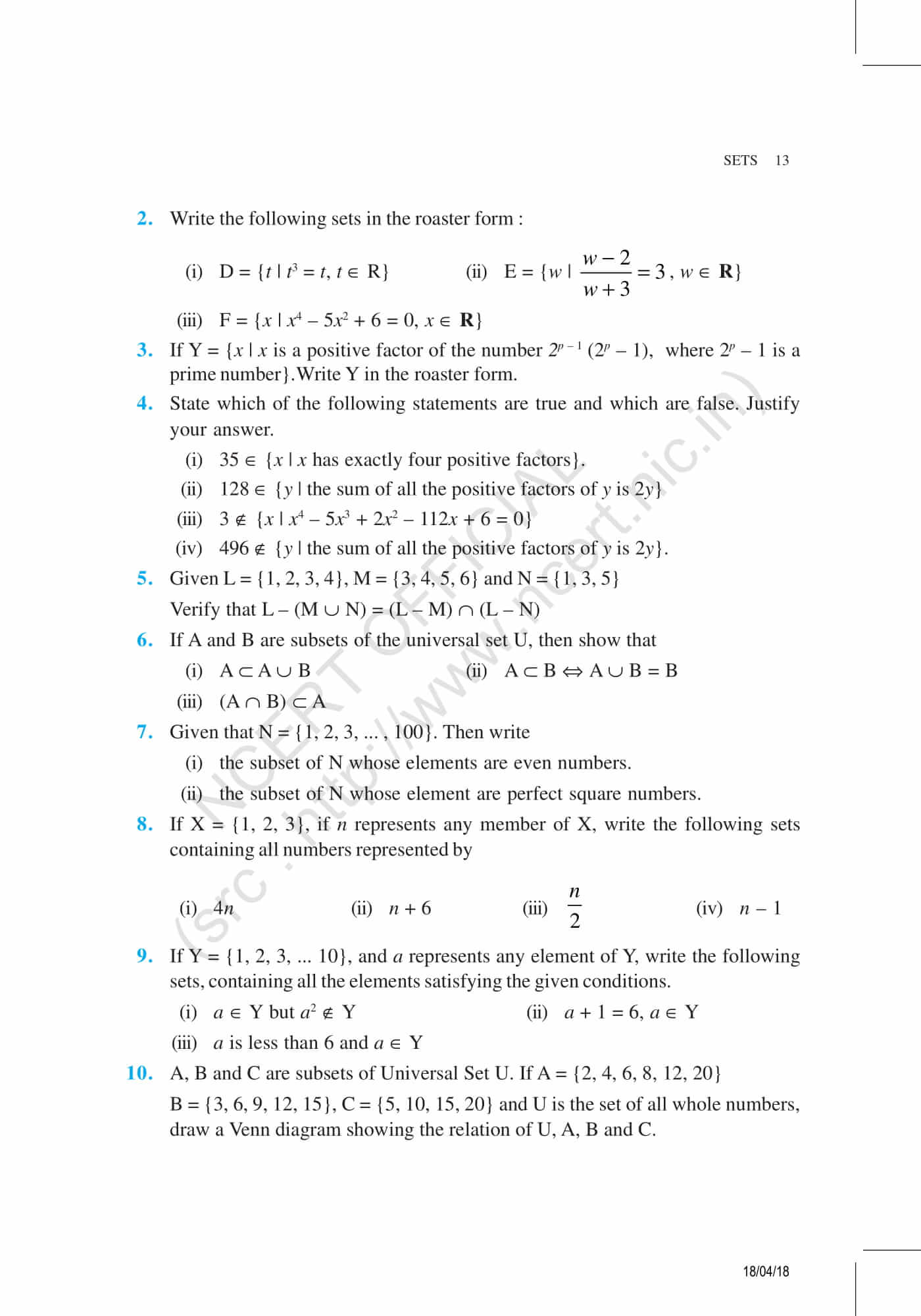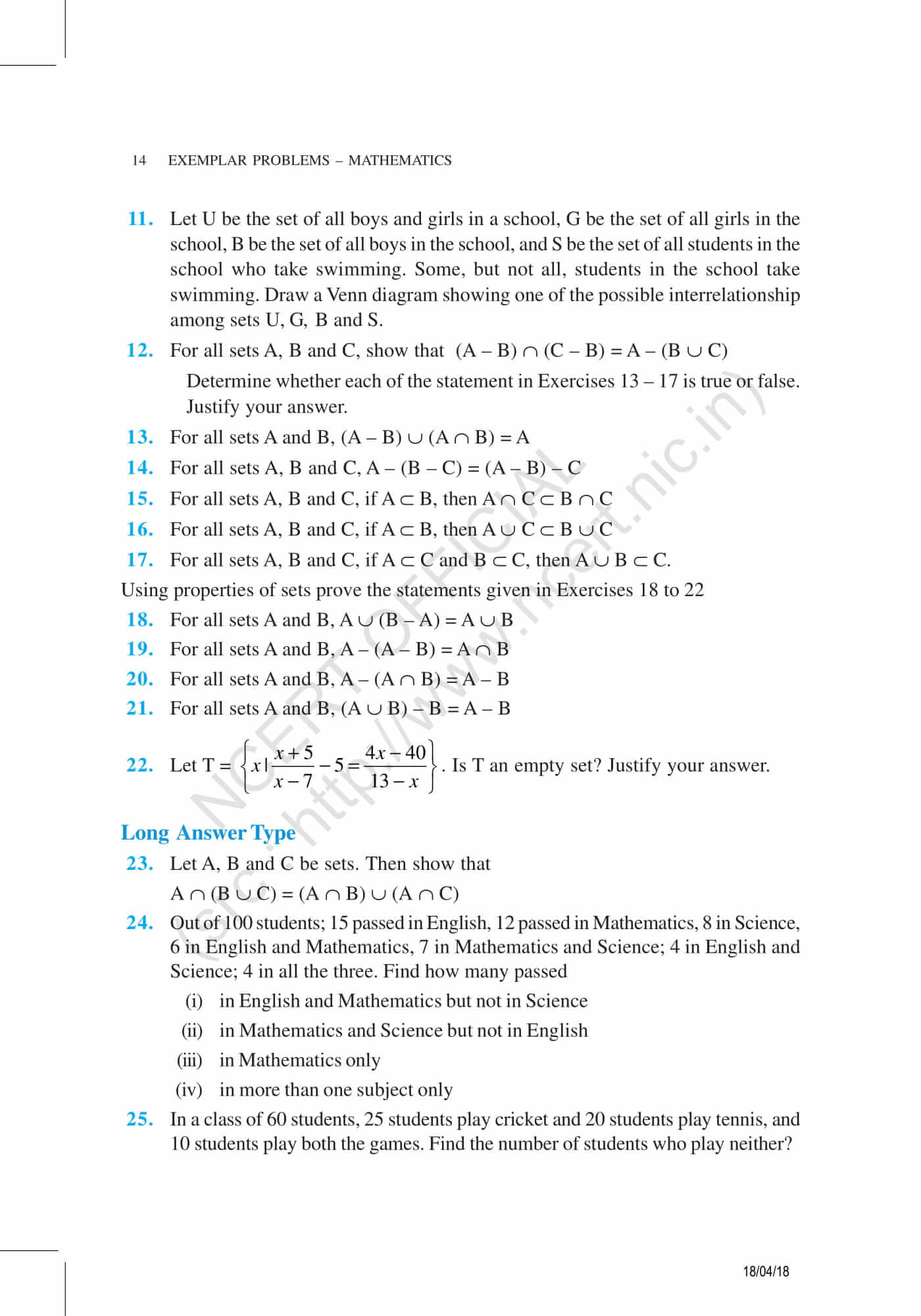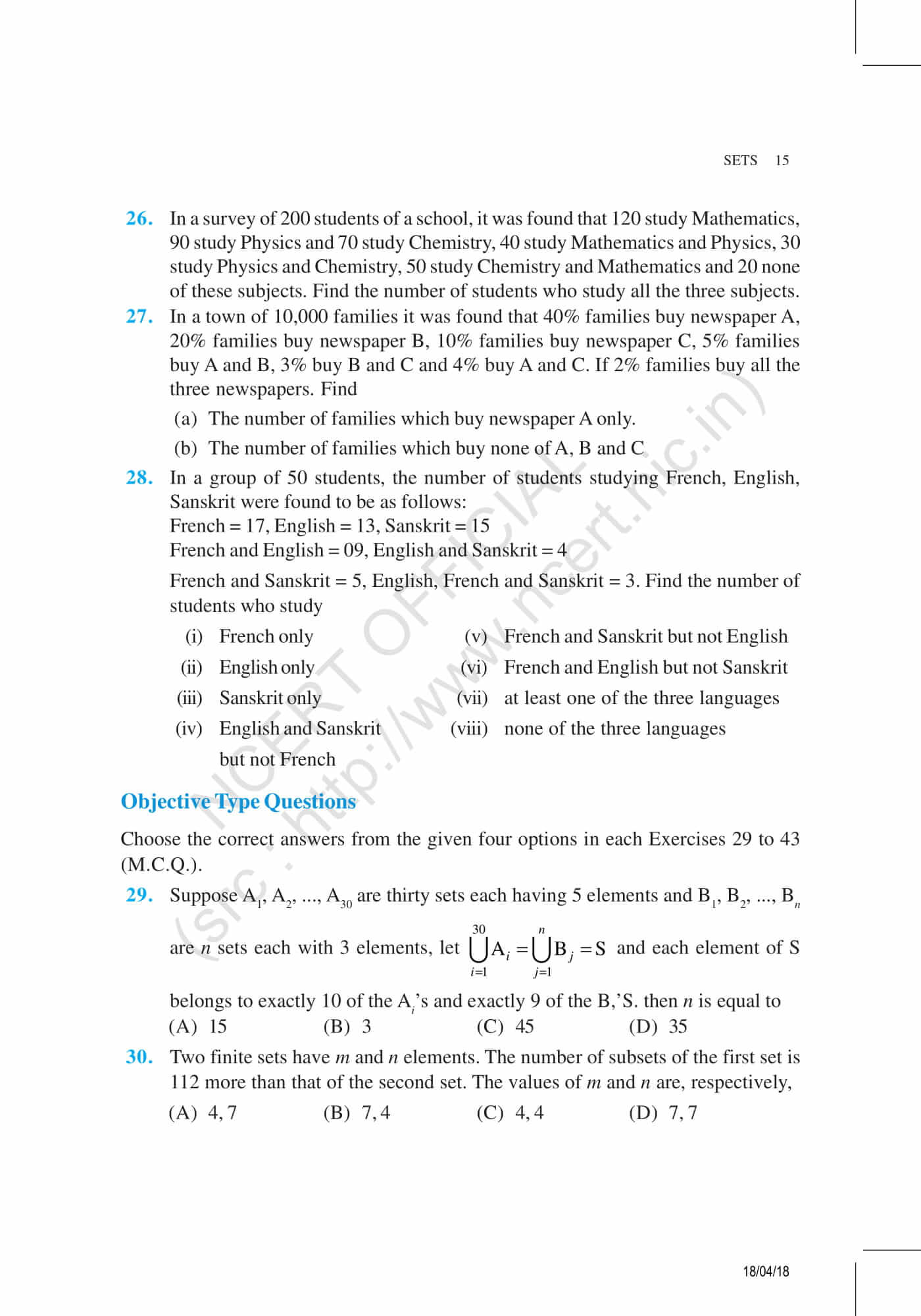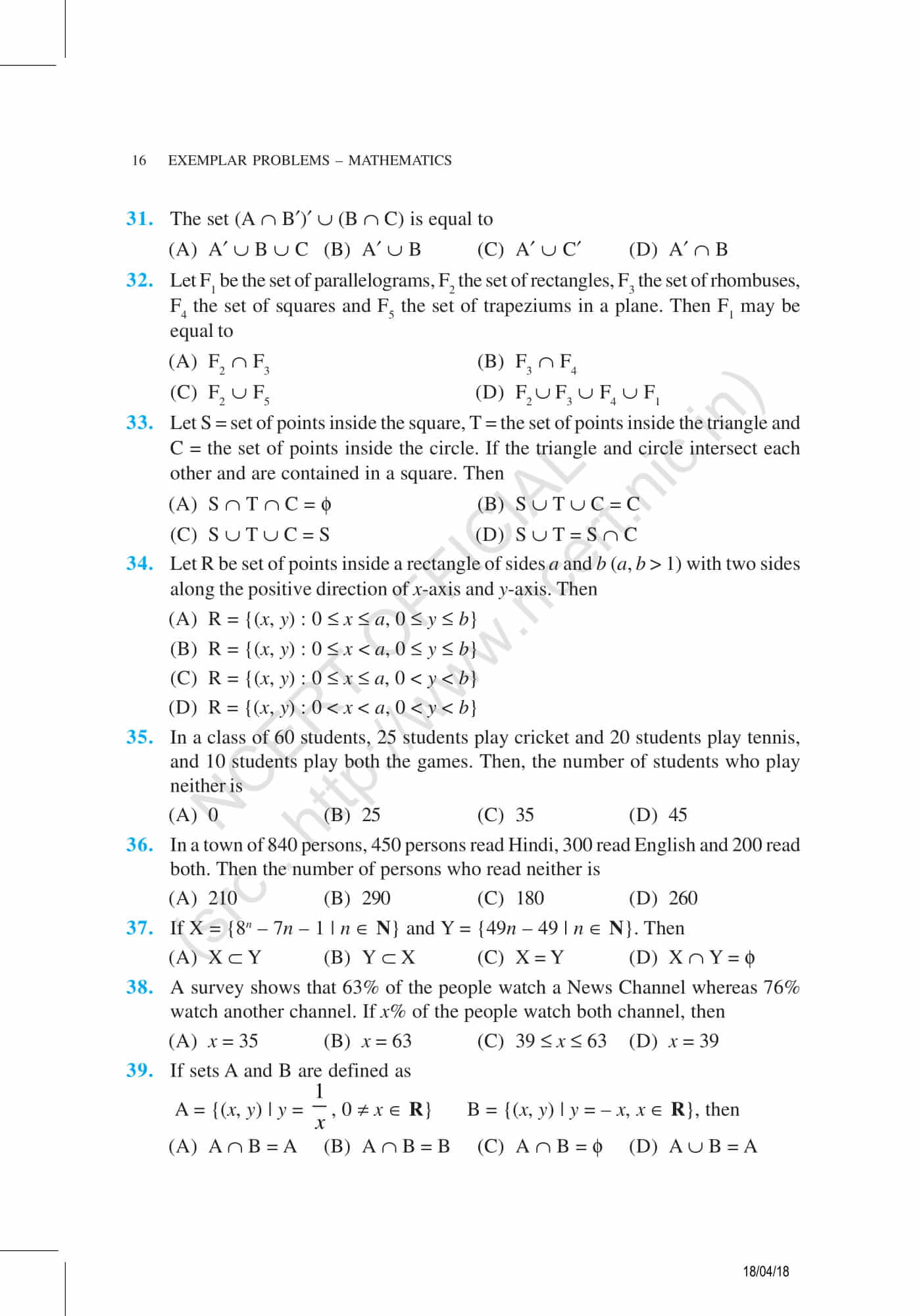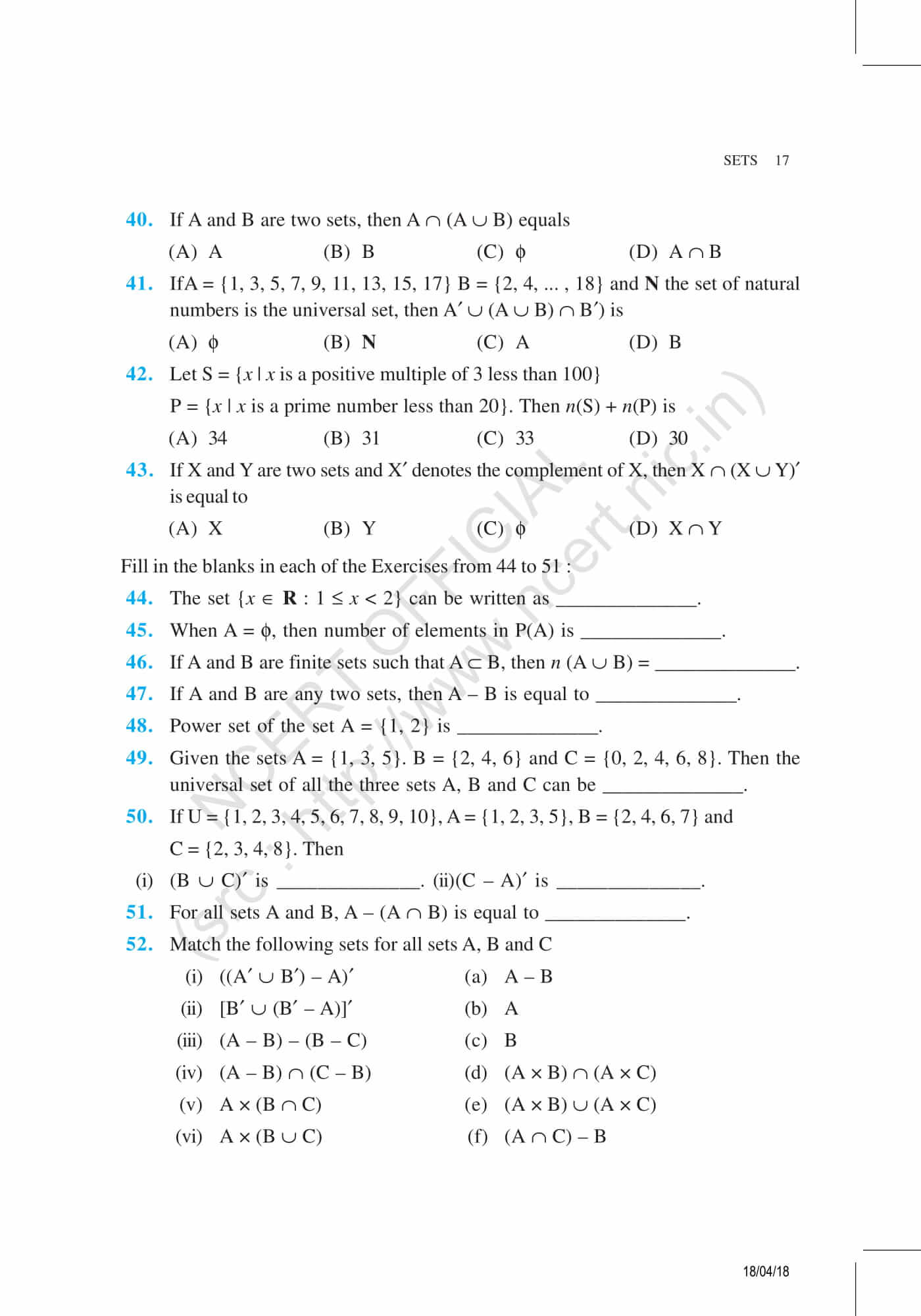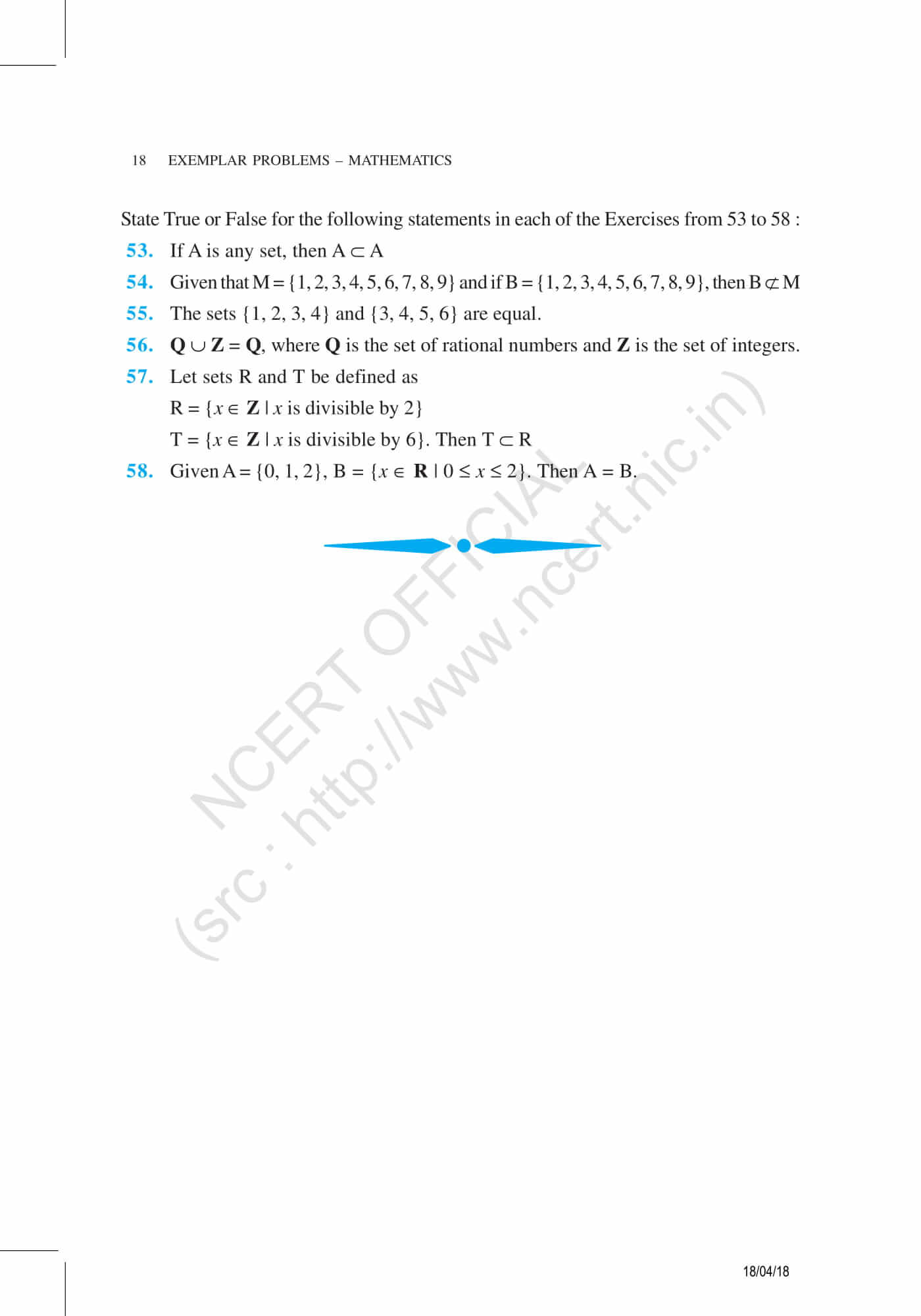 The solved questions in exemplar class 11 for Maths, will help students to prepare well and score good marks in the exam. Students of 11th standard are also provided with NCERT solutions, notes, question papers and other learning materials, online on our website for free. They are also suggested to solve previous year question papers and sample papers of 11th class Maths subject, to know the question pattern and marking scheme for chapter 1, sets.
Keep visiting BYJU'S to get all the updated learning materials for class 11th Maths subject. Students are also suggested to download BYJU'S- The Learning App and get a more efficient and personalized and modern learning experience with the help of educational videos explaining the concepts of topics like sets.