NCERT exemplar class 11 physics Chapter 13 Kinetic Theory provides answers to the exemplar questions provided in the NCERT exemplar book. Extra questions provided here are prepared by experts at BYJU'S which will assist you in the preparation of CBSE class 11 and entrance exams like NEET, JEE, JEE advance, AIEEE.
This NCERT exemplar class 11 physics Chapter 13 pdf has MCQ'S, Match the following, fill in the blanks and true or false type of questions together with numerical problems, important derivations, worksheets, exercises and HOTS.
The kinetic theory is a theory which applies to different particles such as atoms and molecules. Kinetic theory is usually applied to the properties of gases. The Brownian motion gives a pretty good visualization of the flow of particles and the collisions that may occur.
Some of the different macroscopic properties of gases which can be explained with the help of kinetic theory are:
Pressure
Temperature
Viscosity
Thermal Conductivity
Volume
Important topics of chapter 13 Kinetic Theory
Molecular nature of matter
Behaviour of gases
Kinetic theory of an ideal gas
Law of equipartition of energy
Specific heat capacity
Mean free path.
Check out the PDF of NCERT Exemplar Class 11 Physics Chapter 13 Kinetic Theory available to download below :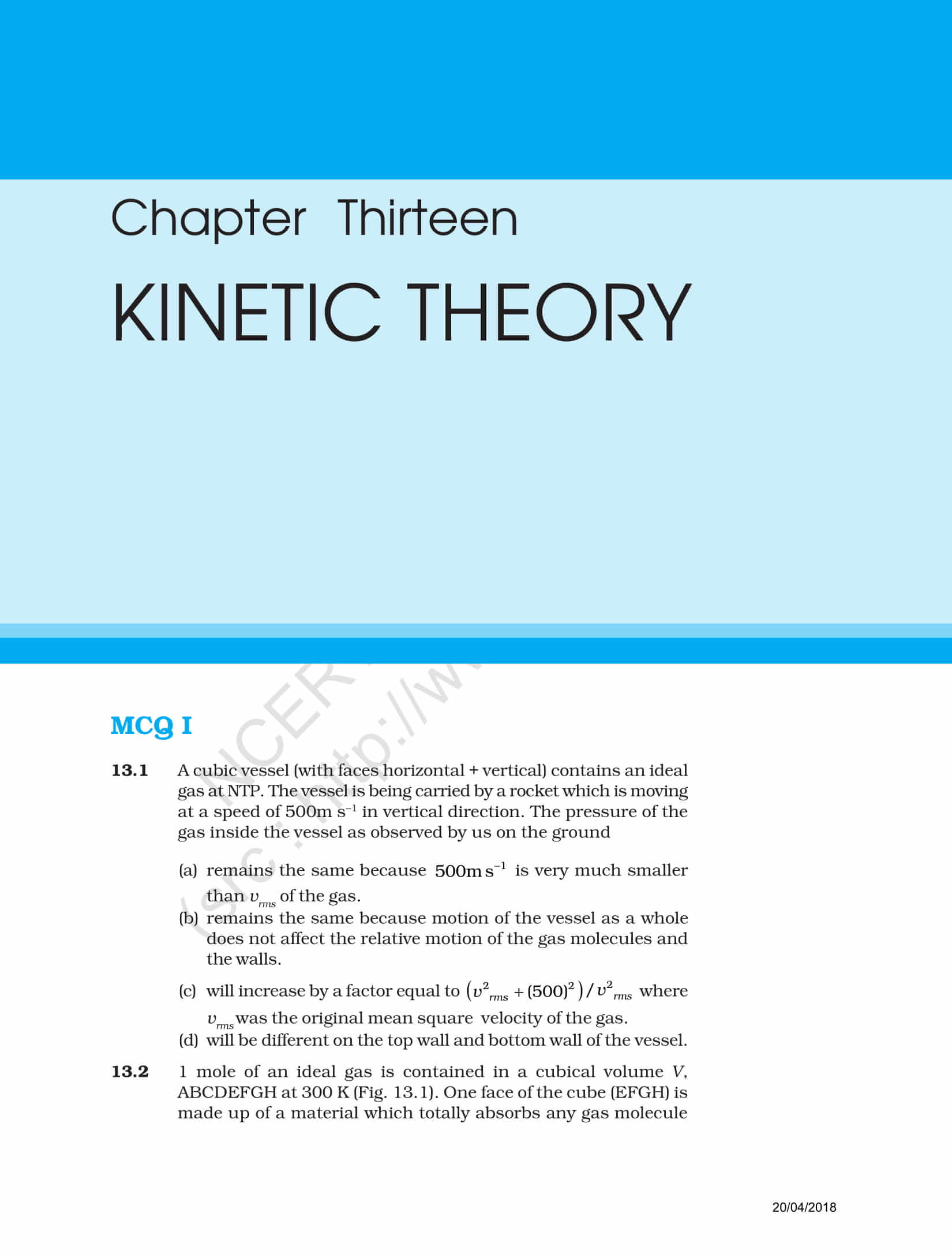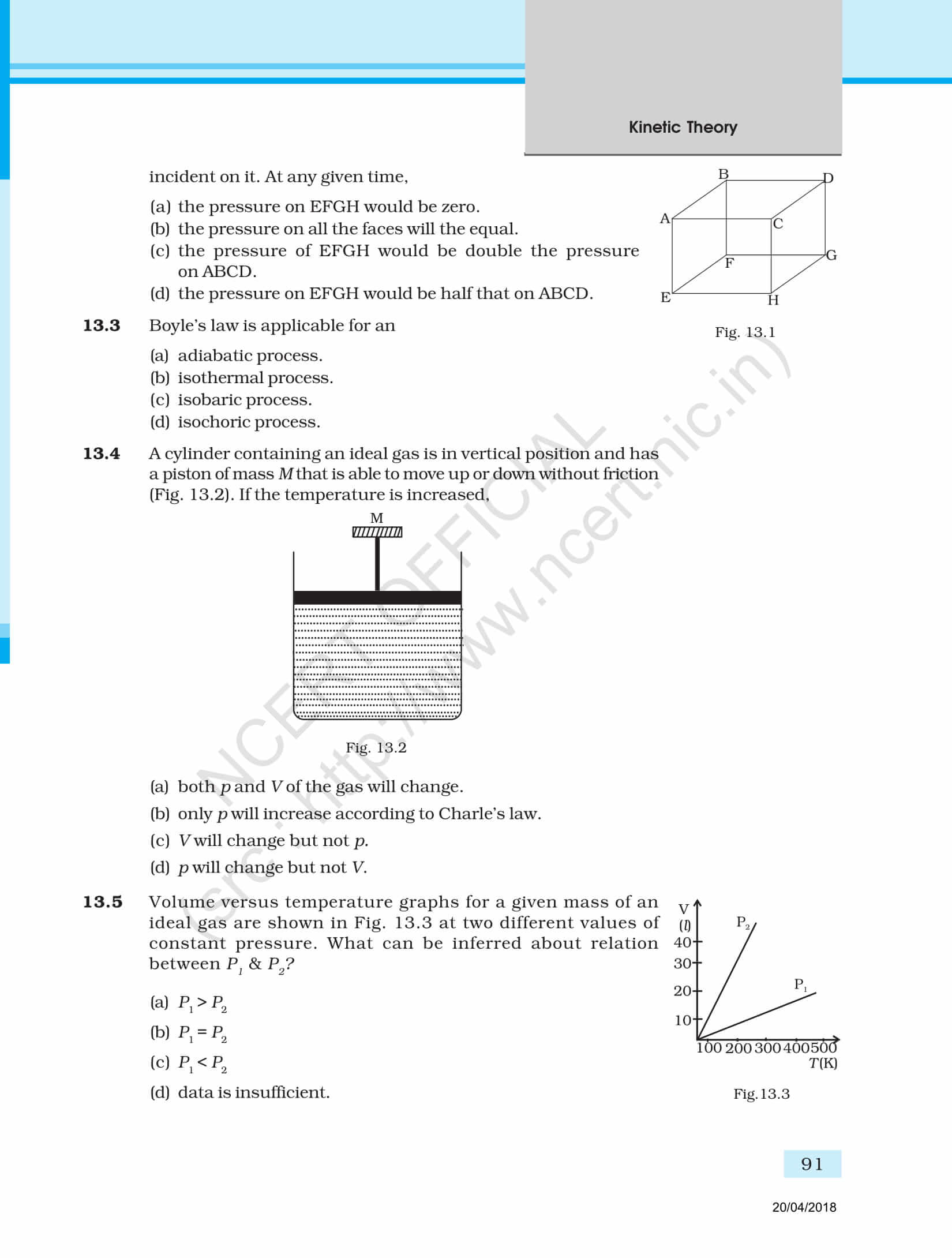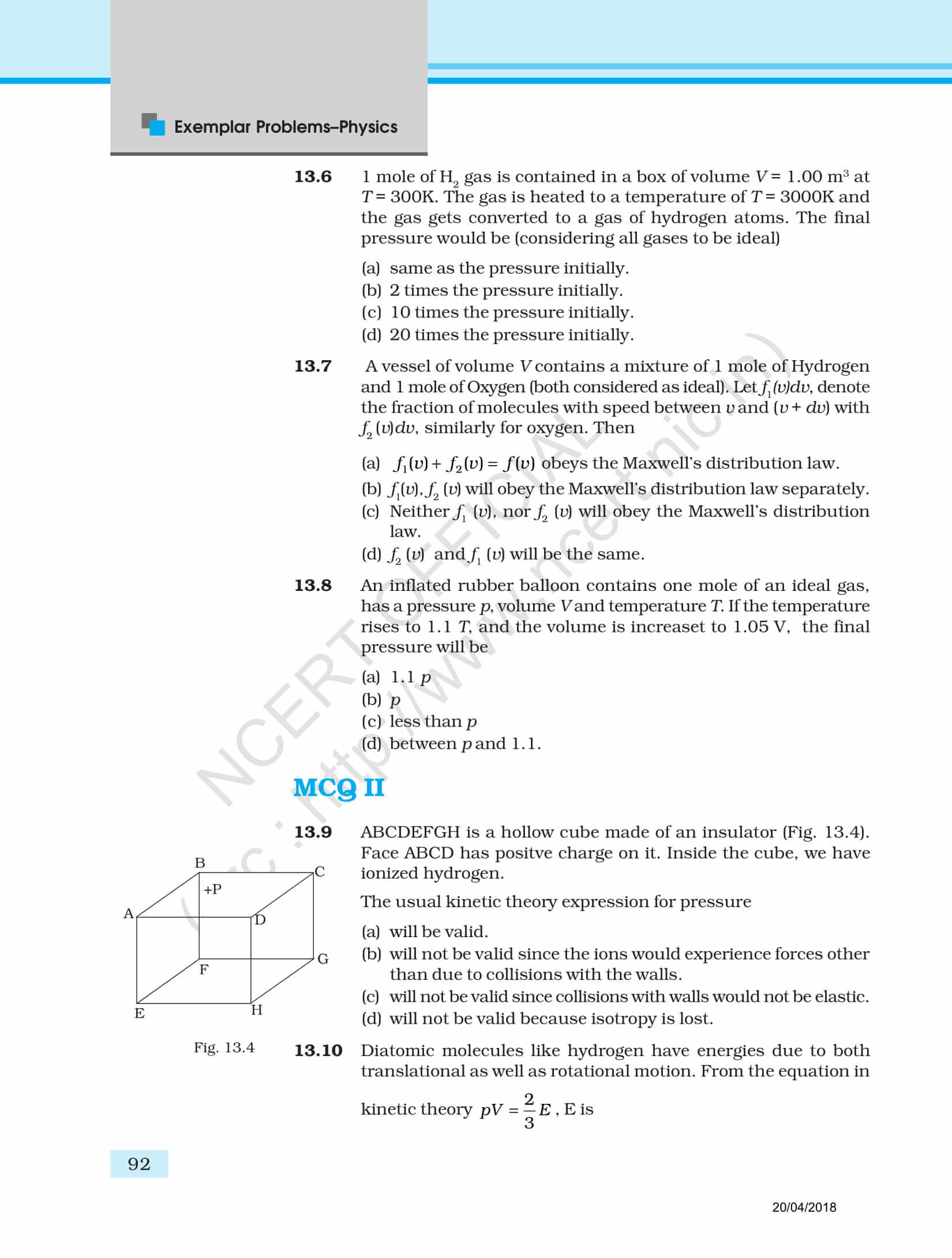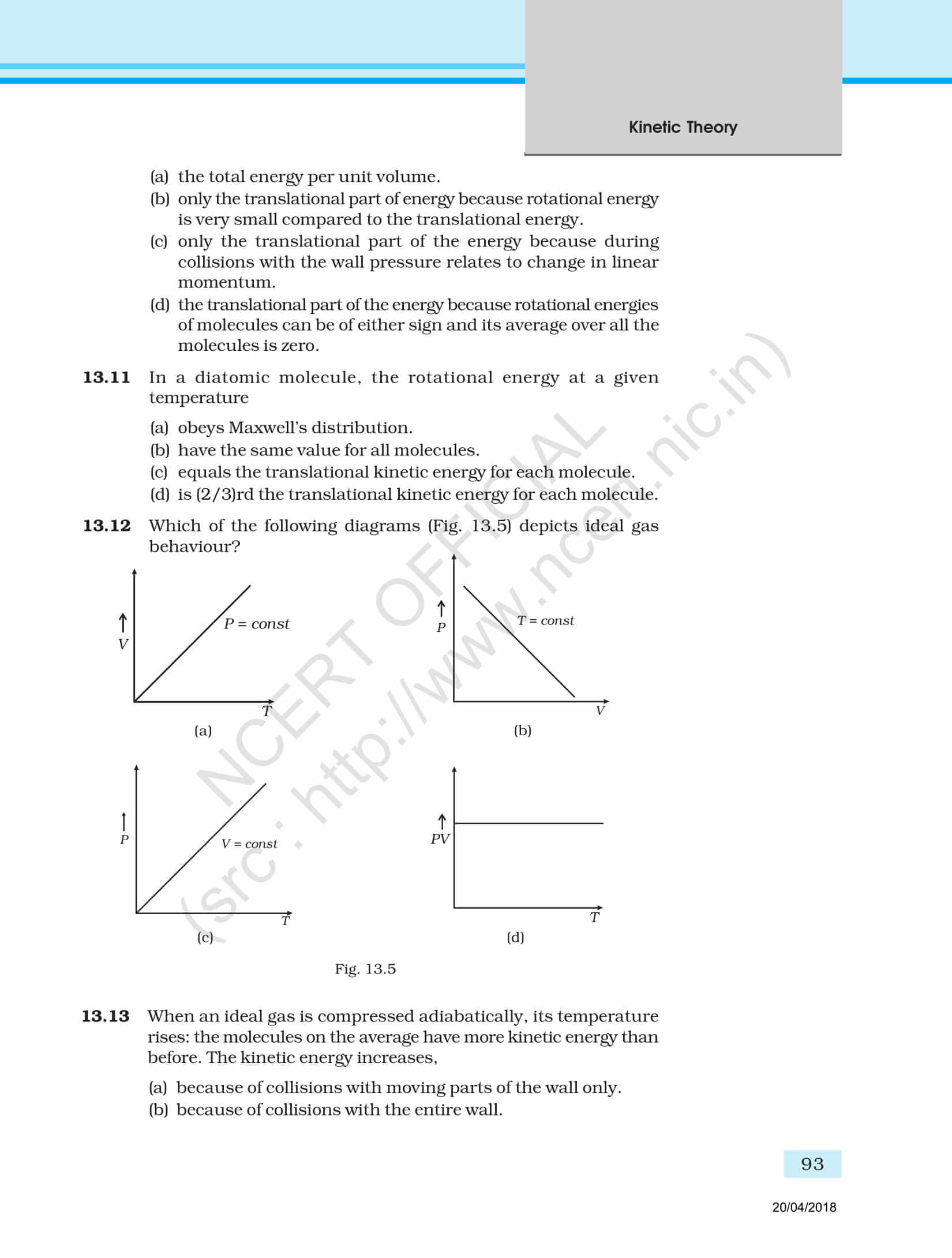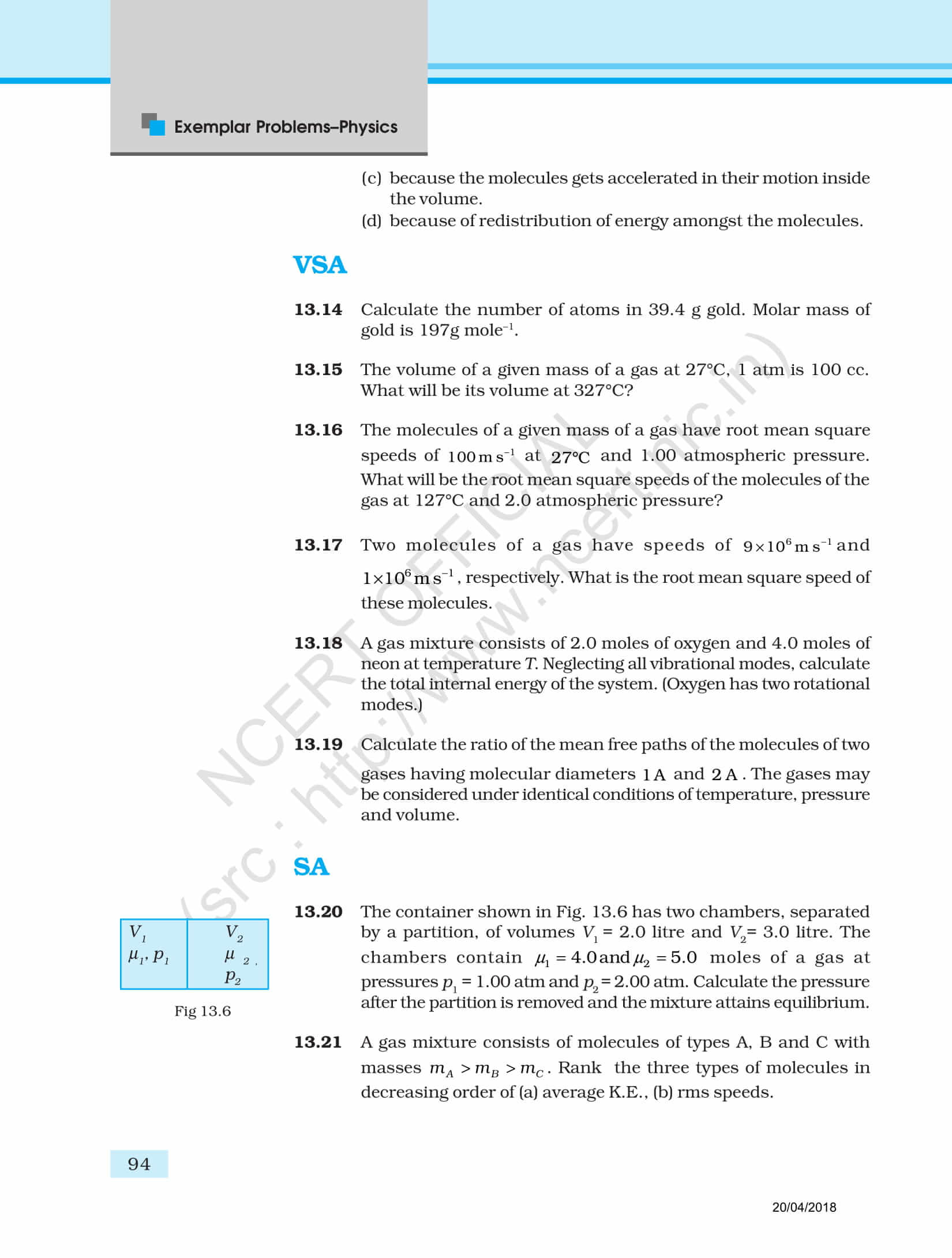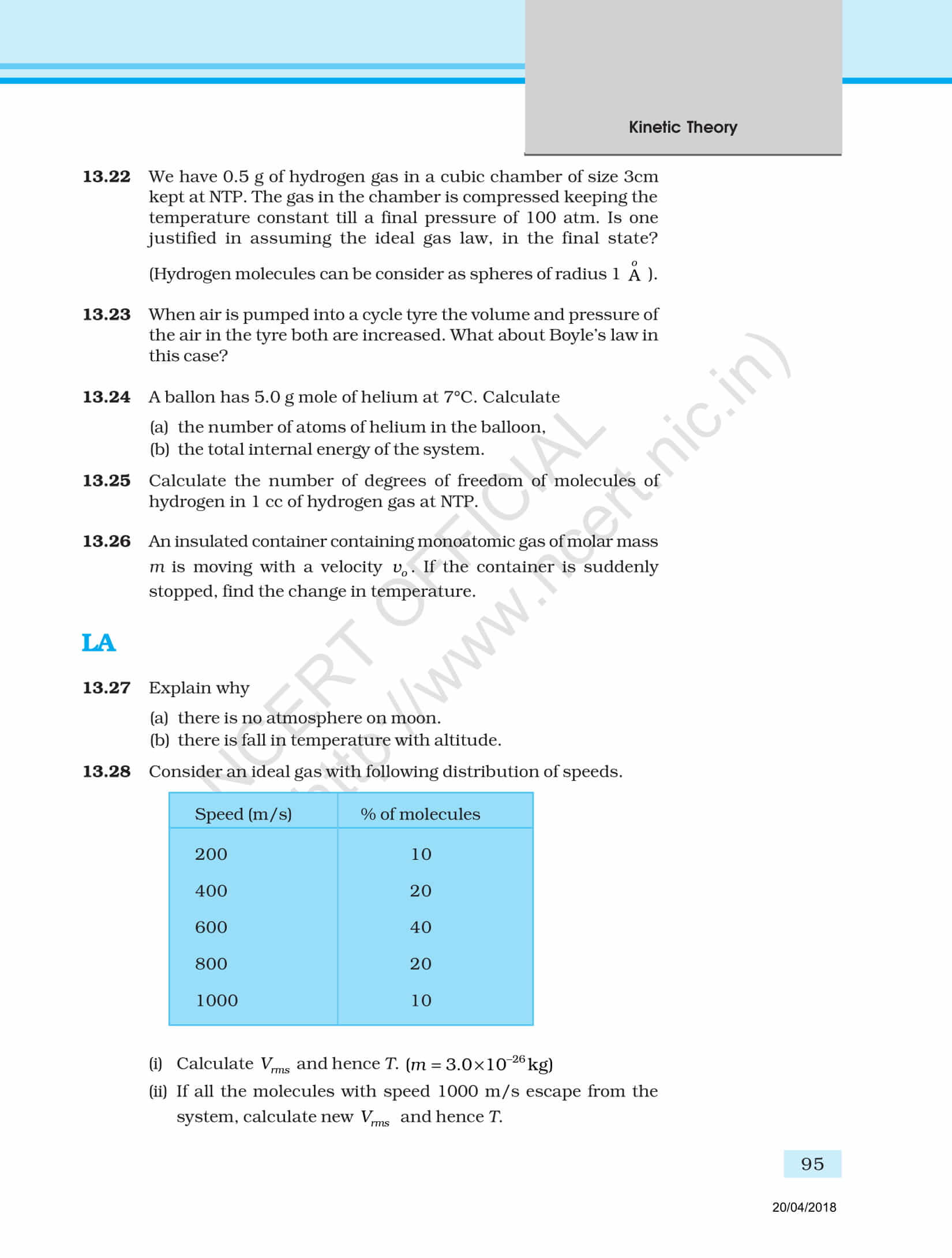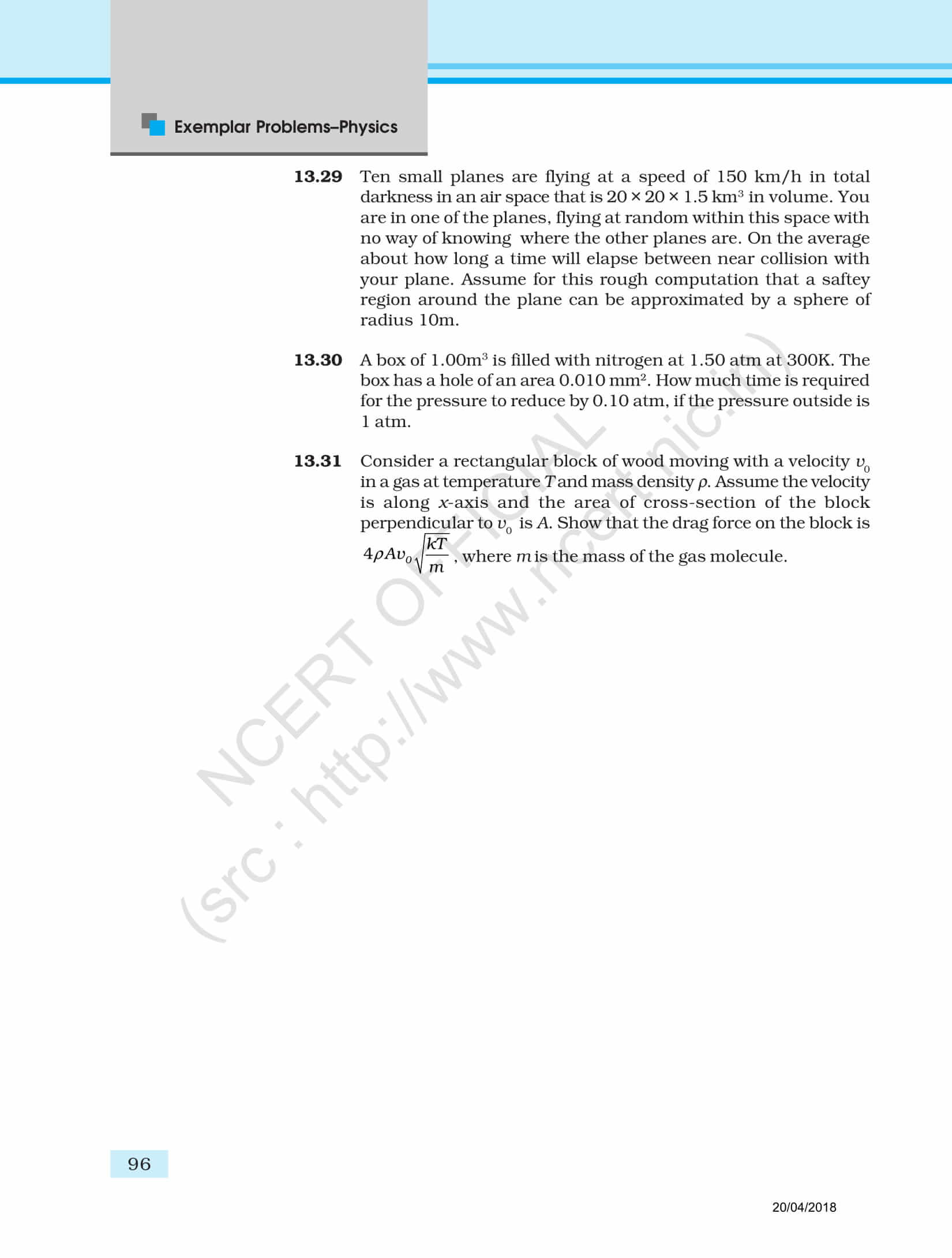 Why Opt for BYJU's?
BYJU'S provides best study materials of CBSE class 11 physics. Along with study materials we provide the best feedback from countries top teachers. BYJU'S is committed to giving quality education for the students and to make students score good marks in their examinations.