NCERT exemplar class 11 physics Chapter 15 waves is presented here in pdf format for easy access and download for the students. This solution provides answers to the questions in the NCERT exemplar book which helps in understanding the topic from the exam point of view.
NCERT exemplar class 11 physics Chapter 15 pdf provides waves class 11 important questions, waves problems and solutions, MCQ'S, short answer questions, worksheets and exercises which help you to take waves class 11 NCERT notes which eventually save you a lot of time when you revise the topics.<?p/
A wave can be defined as a disturbance which transfers energy through time and space. They are of two types such as mechanical and electromagnetic waves. Sound waves usually propagate through the air molecules by colliding with the neighbours.
Different types of waves
Microwaves
Infrared radiation
Gamma rays
X-rays
Radio waves
Ultraviolet radiation
Important concepts involved in class 11 Physics chapter 15 Waves
Transverse and longitudinal waves
Displacement relation in a progressive wave
The speed of a travelling wave
The principle of superposition of waves
Reflection of waves
Beats
Doppler Effect.
Check out the NCERT Exemplar Class 11 Physics Chapter 15 Waves PDF available as a free download below :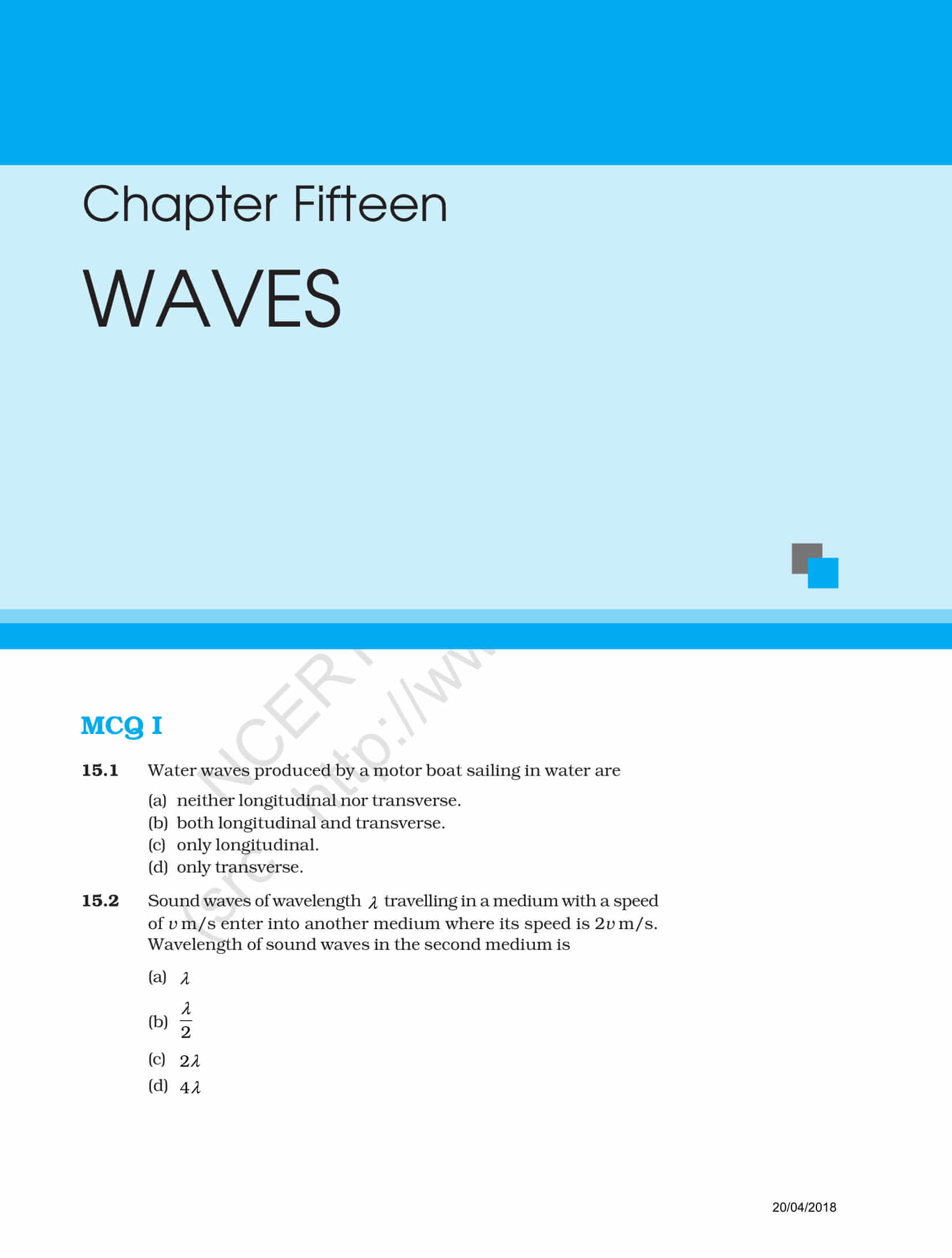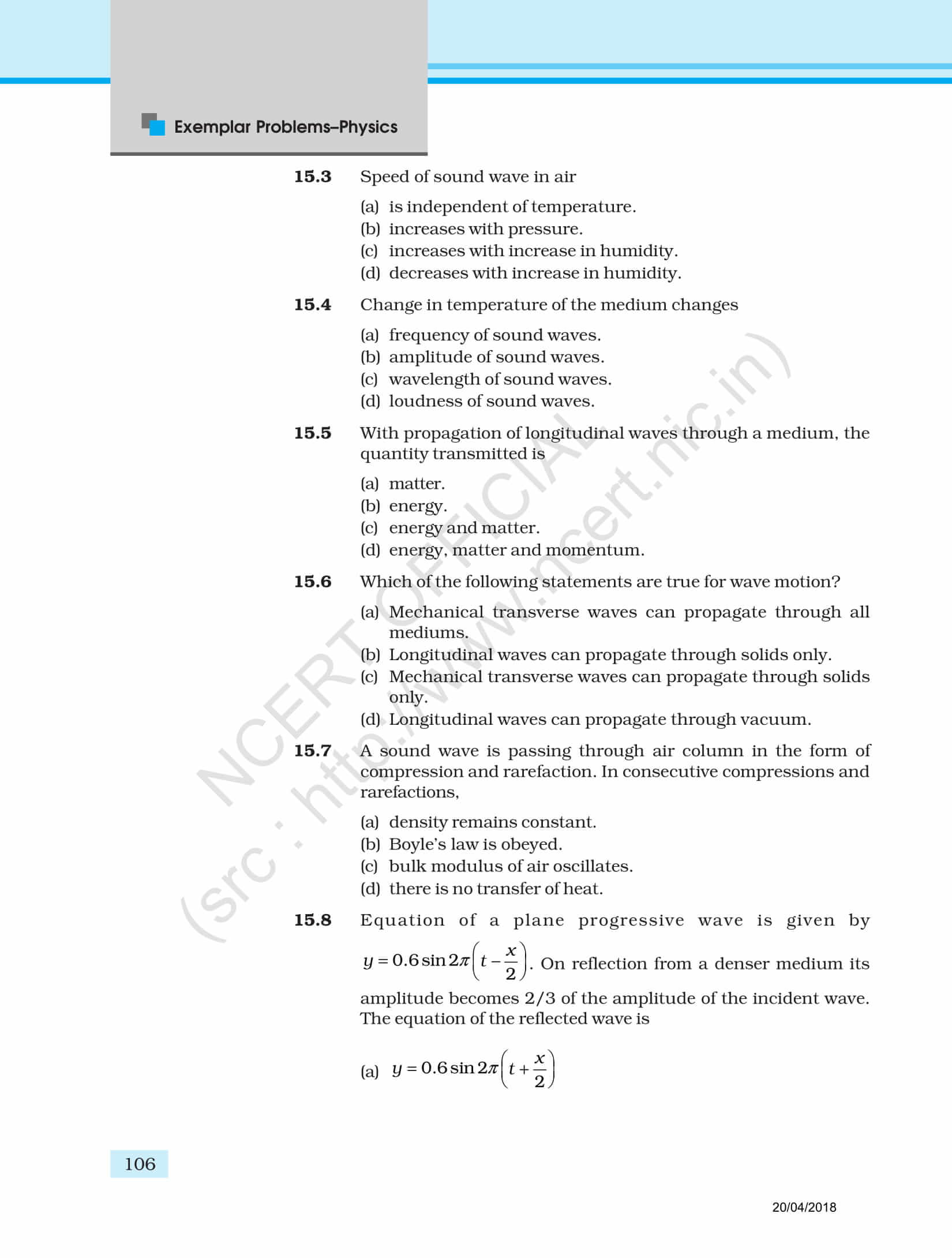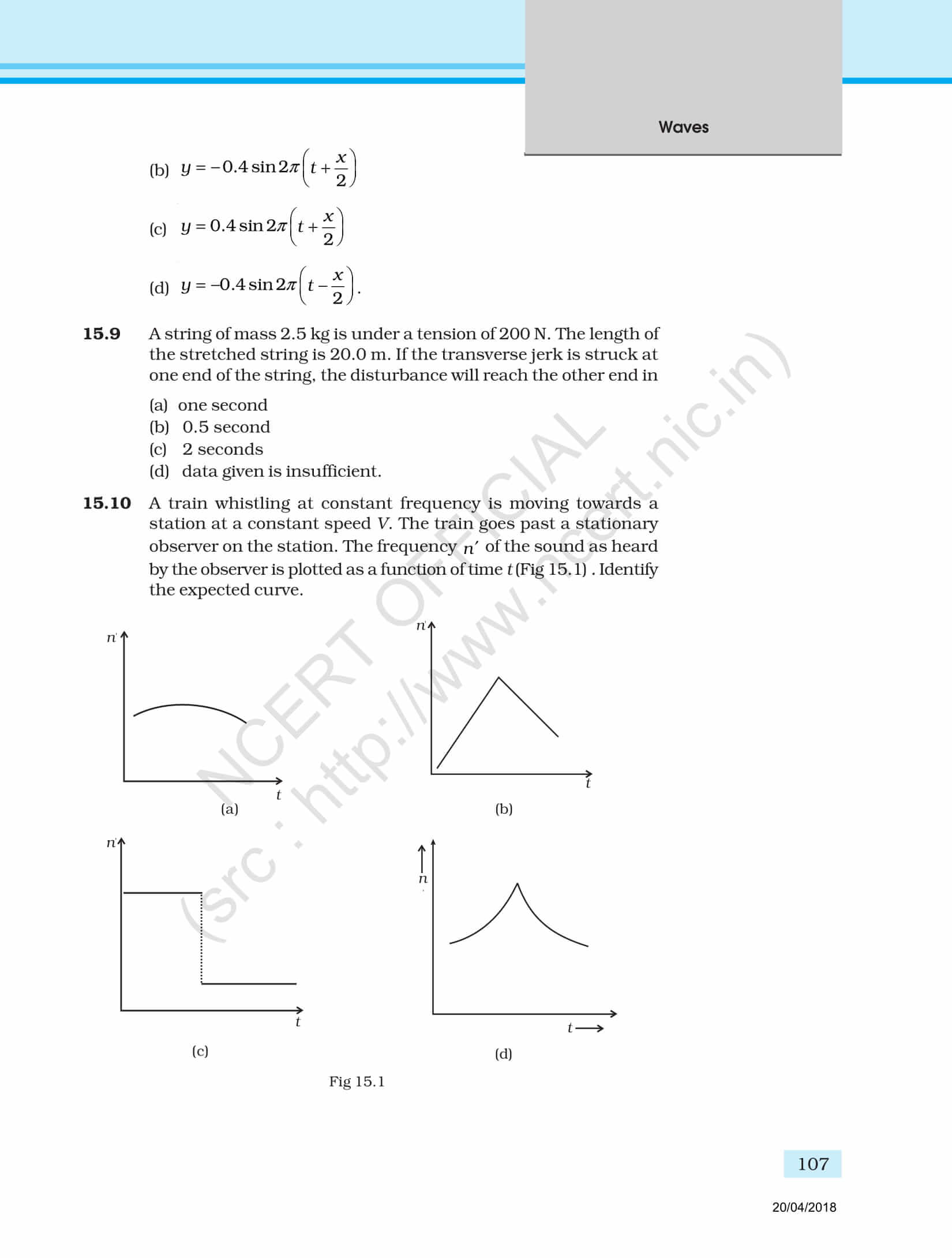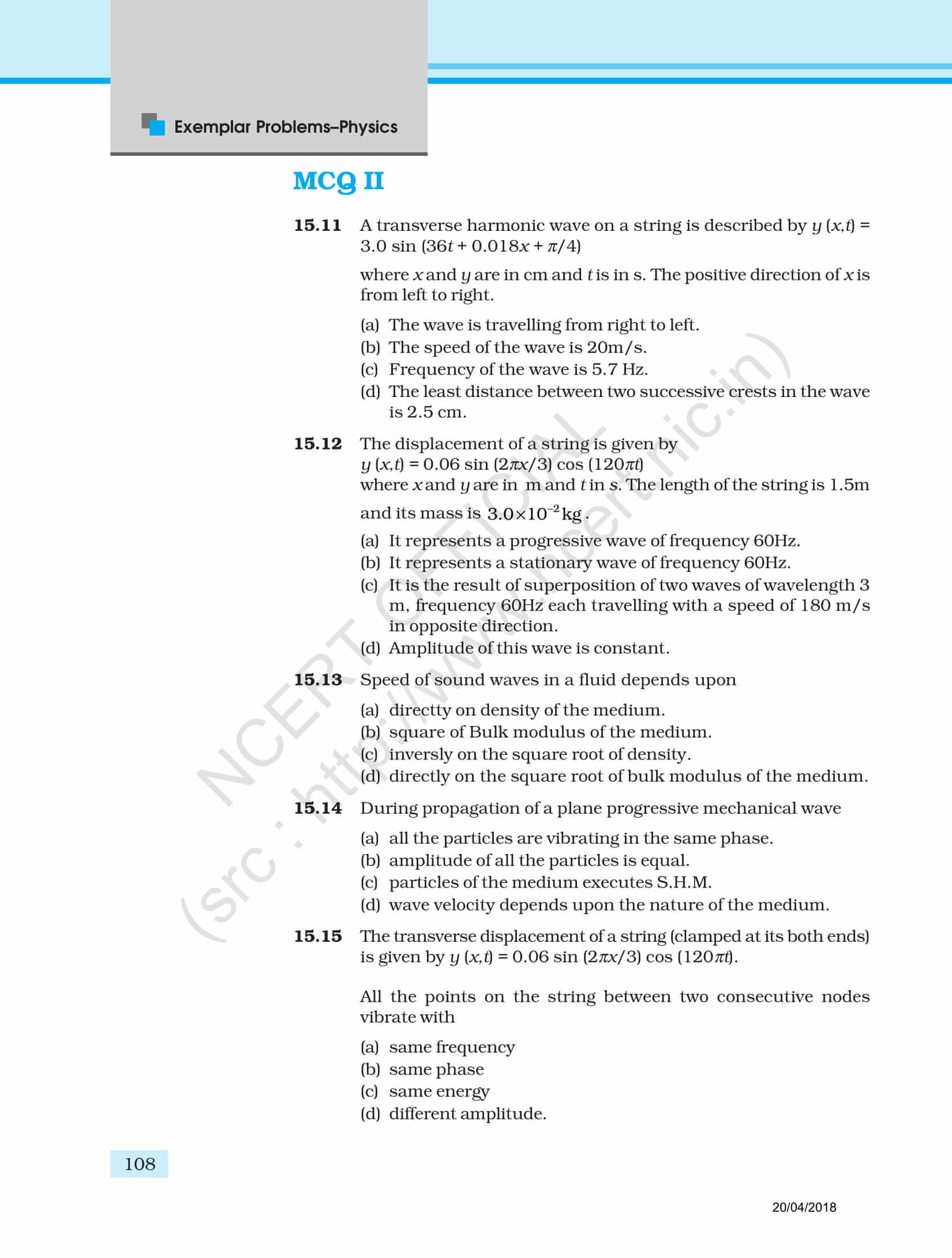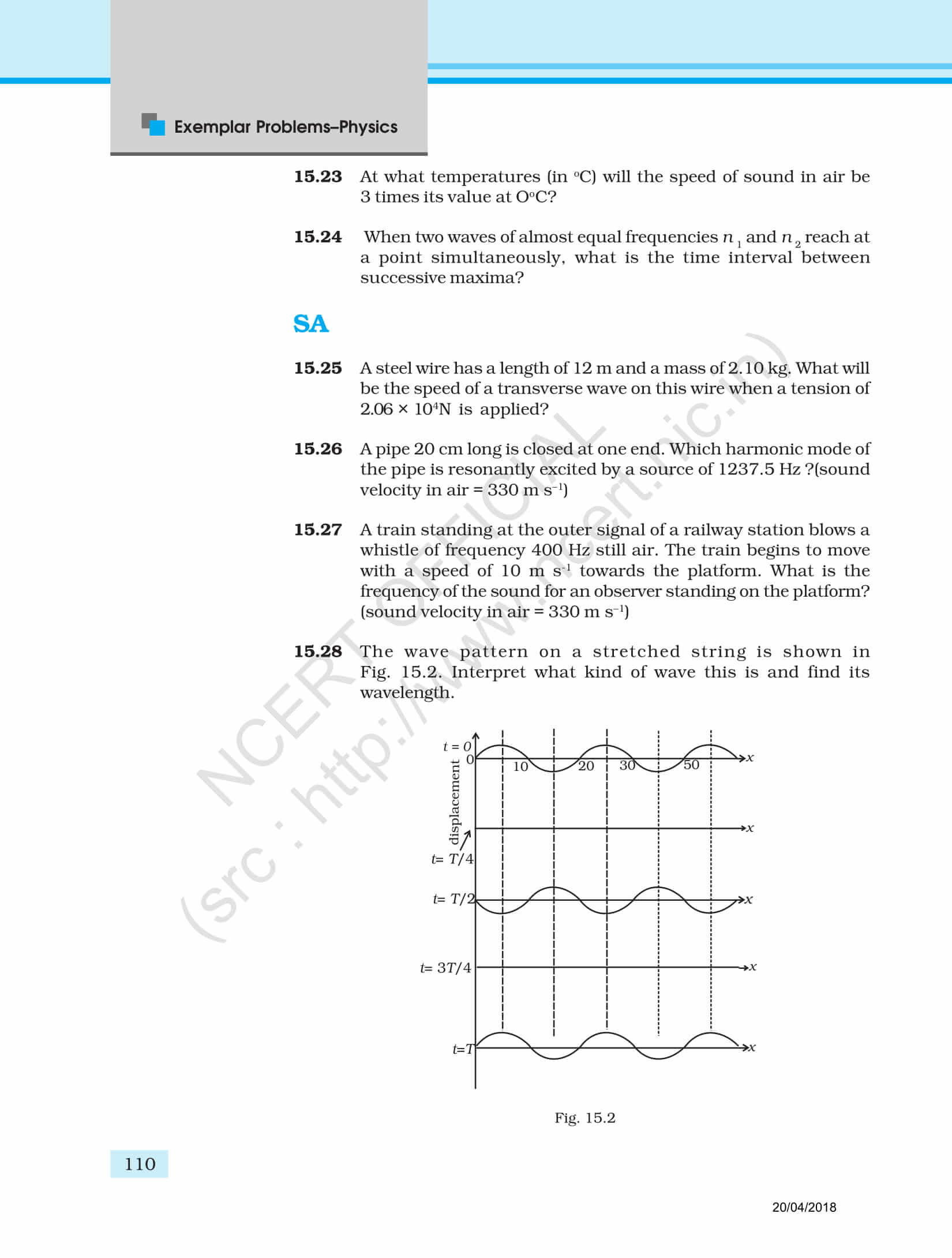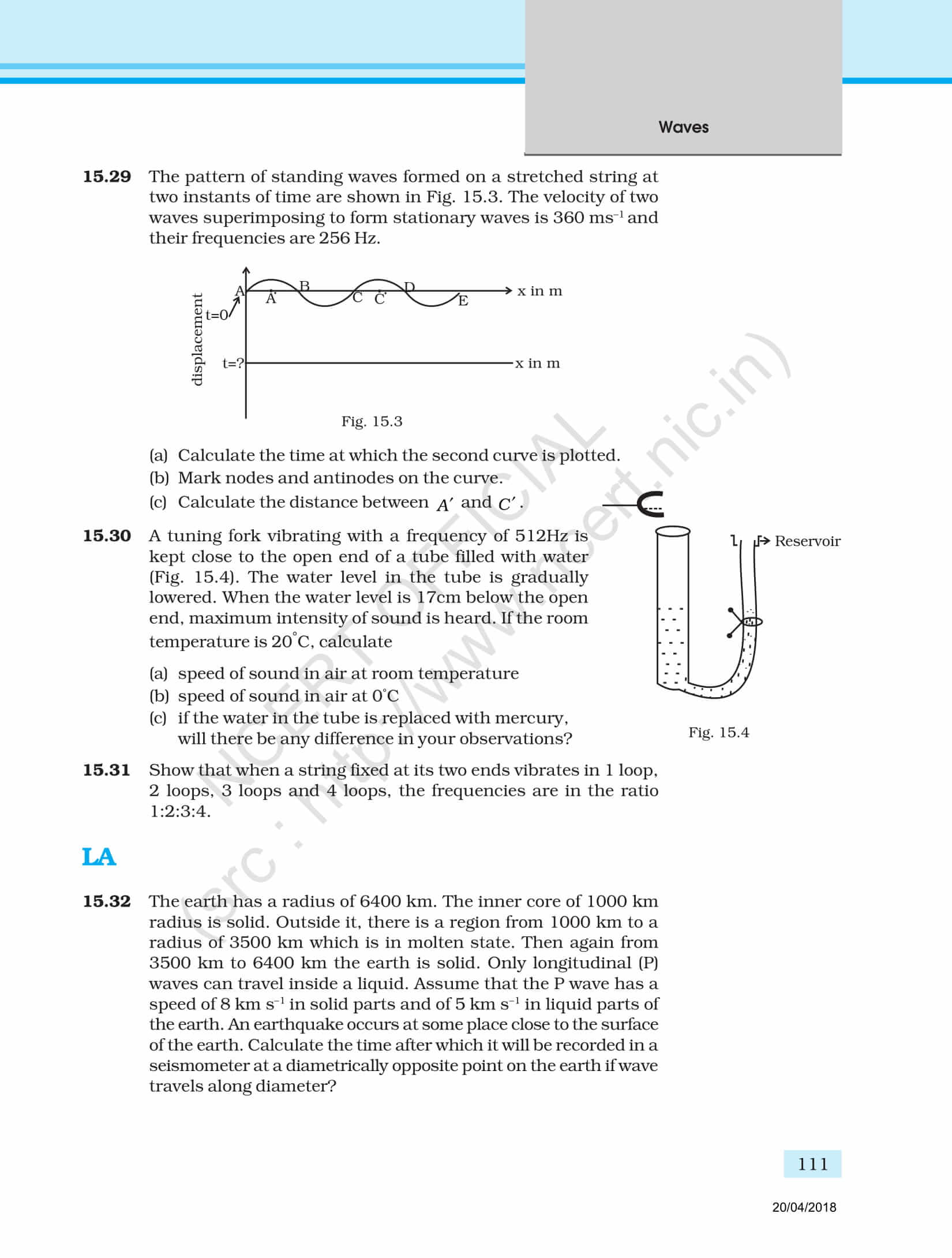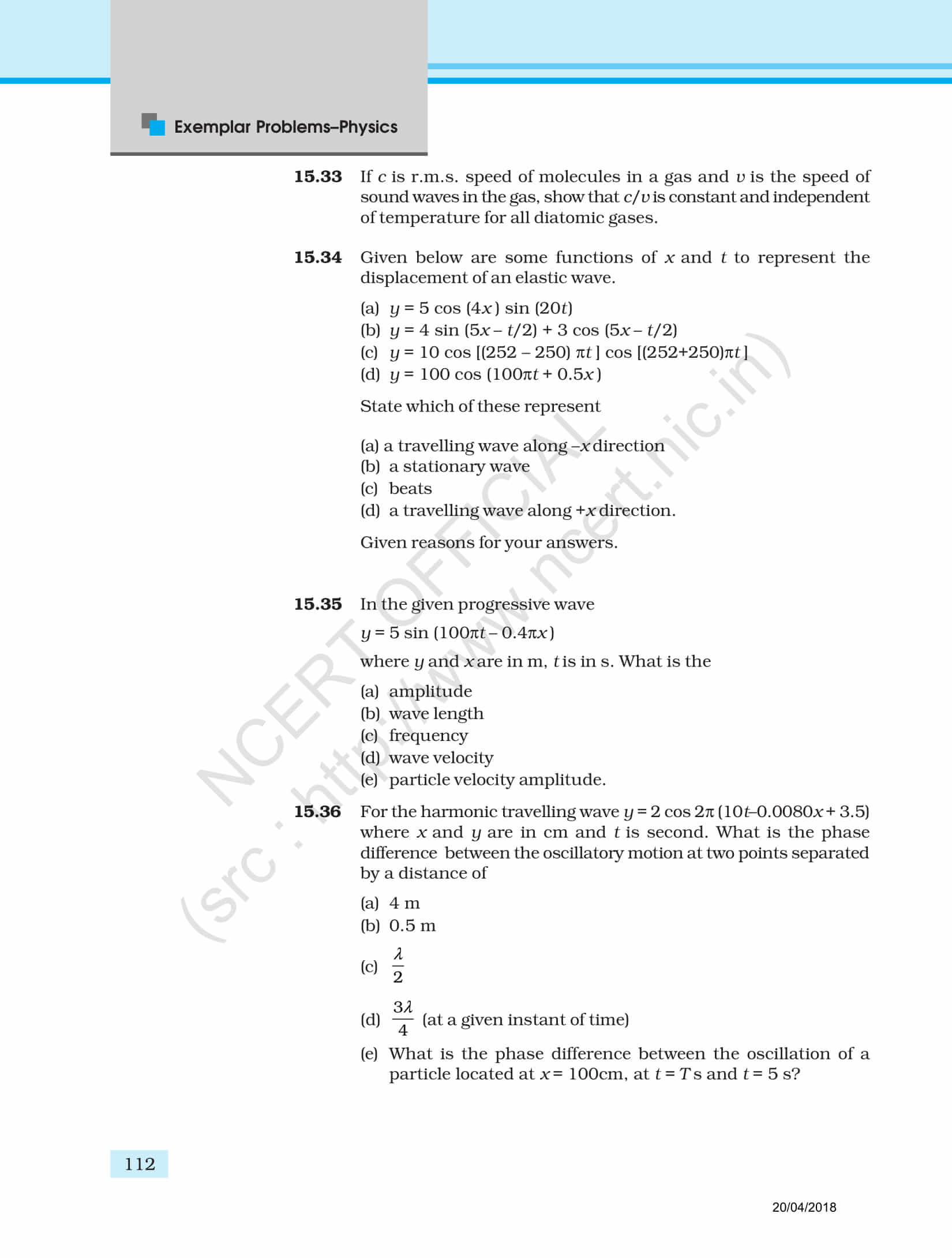 Why Opt for BYJU's?
Waves is an important topic which lays the foundation to some of the topics of CBSE class 12 and students are advised to study this topic thoroughly in order to avoid difficulty in future. To make you understand this topic BYJU'S brings videos, animations, study material and exercise that helps not only in understanding the topic clearly but also aids you in memorising the topic for a longer period of time.