NCERT exemplar class 11 physics Chapter 4 Motion in a plane provide necessary insights to understand the concepts involved in Chapter 4 Motion in a plane. Getting familiar with this exemplar solution will enhance your chances of scoring good marks in both CBSE class 11 exams and medical, engineering entrance examination.
NCERT exemplar class 11 physics Chapter 4 pdf provides motion in a plane class 11 solved problems along with motion in a plane NEET questions and some other important questions from NCERT book, sample papers and previous year question papers.
Motion is an important concept in Physics, which basically describes the change in position of an object over a period of time. When the position of the body does not change with respect to a frame of reference, then the body is assumed to be in a state of rest. With the help of mathematics, motion can be represented with the help of following terms such as:
Displacement
Distance
Velocity
Acceleration
Time
Speed
Check out the NCERT Exemplar Class 11 Chapter 4 Motion PDF available as a download below: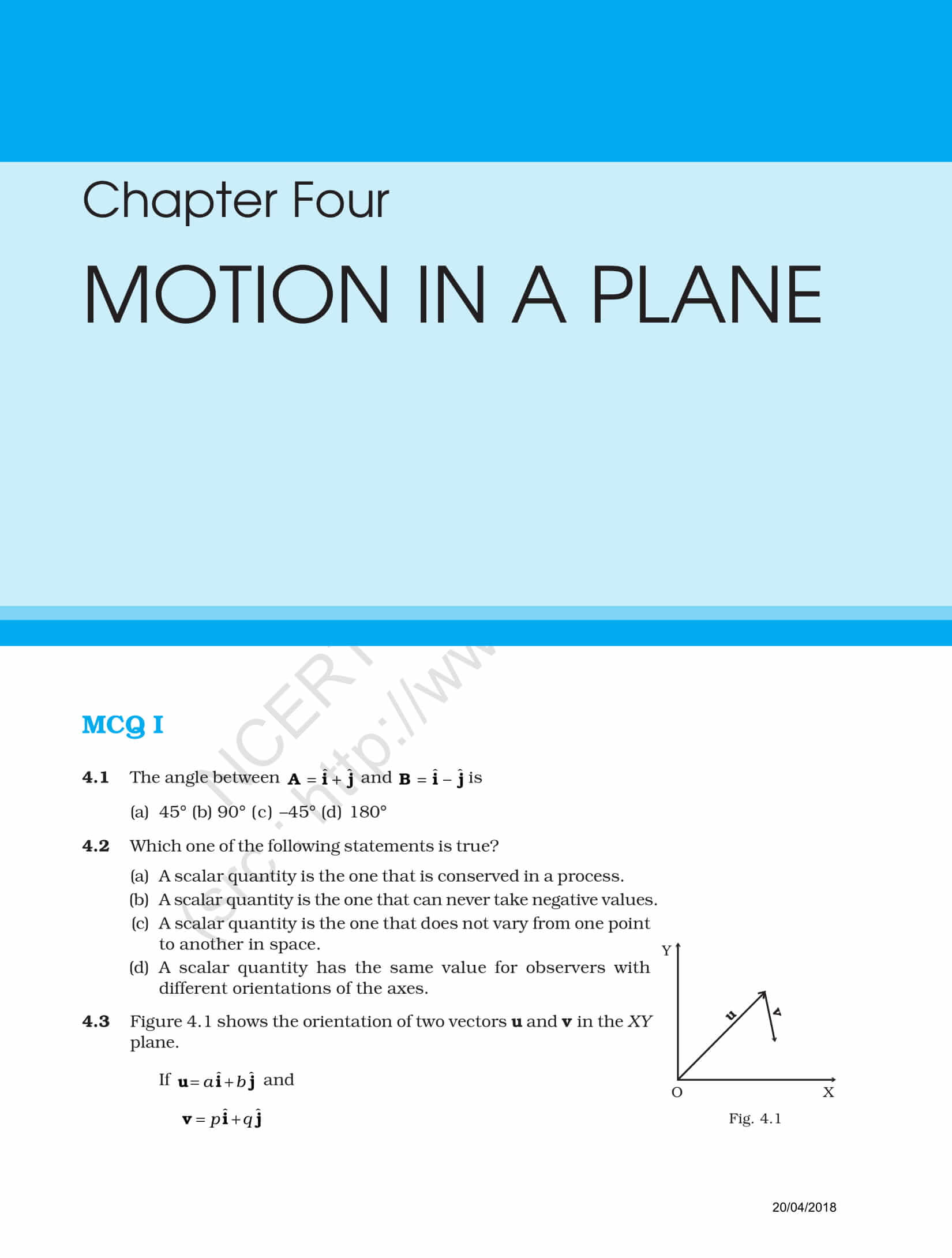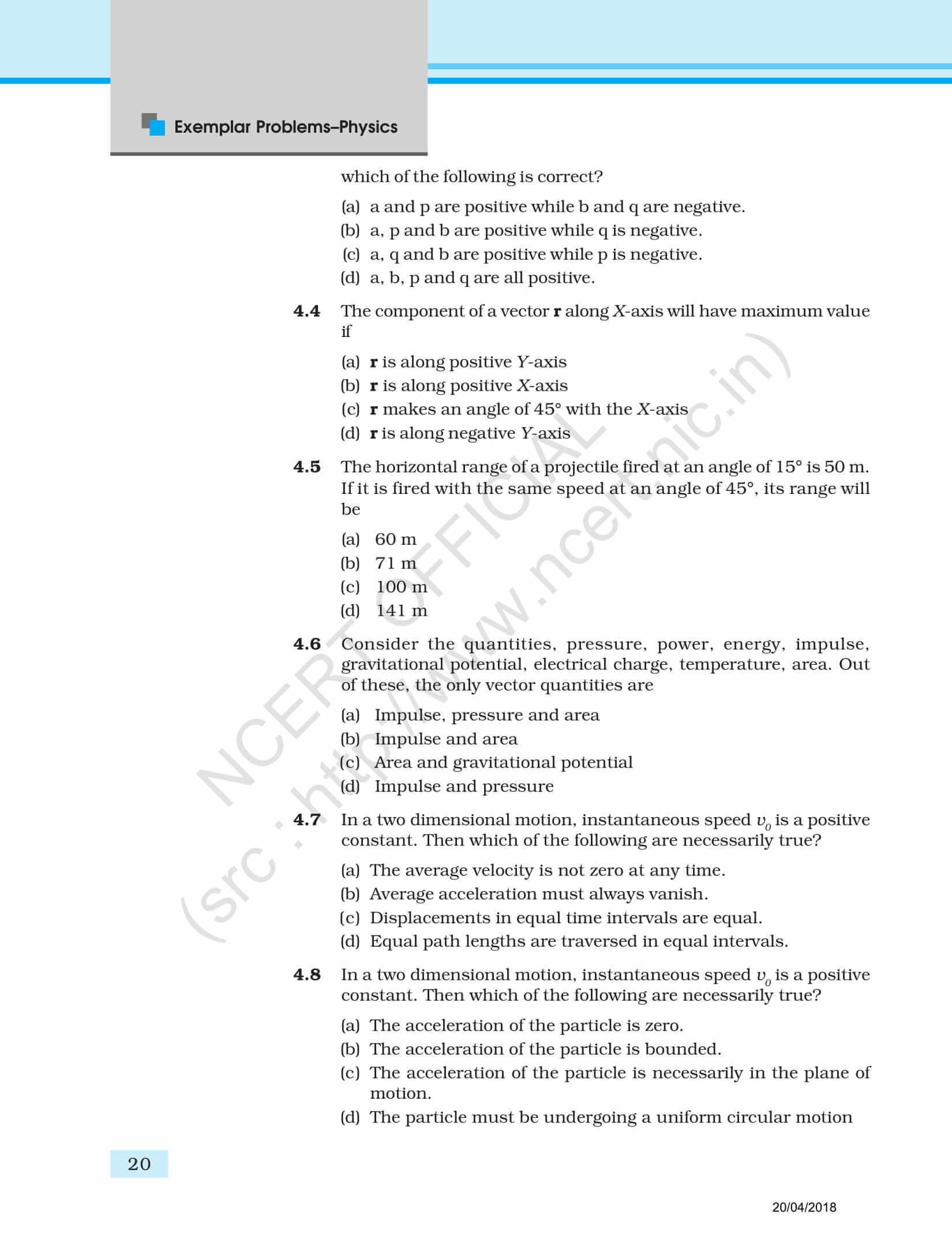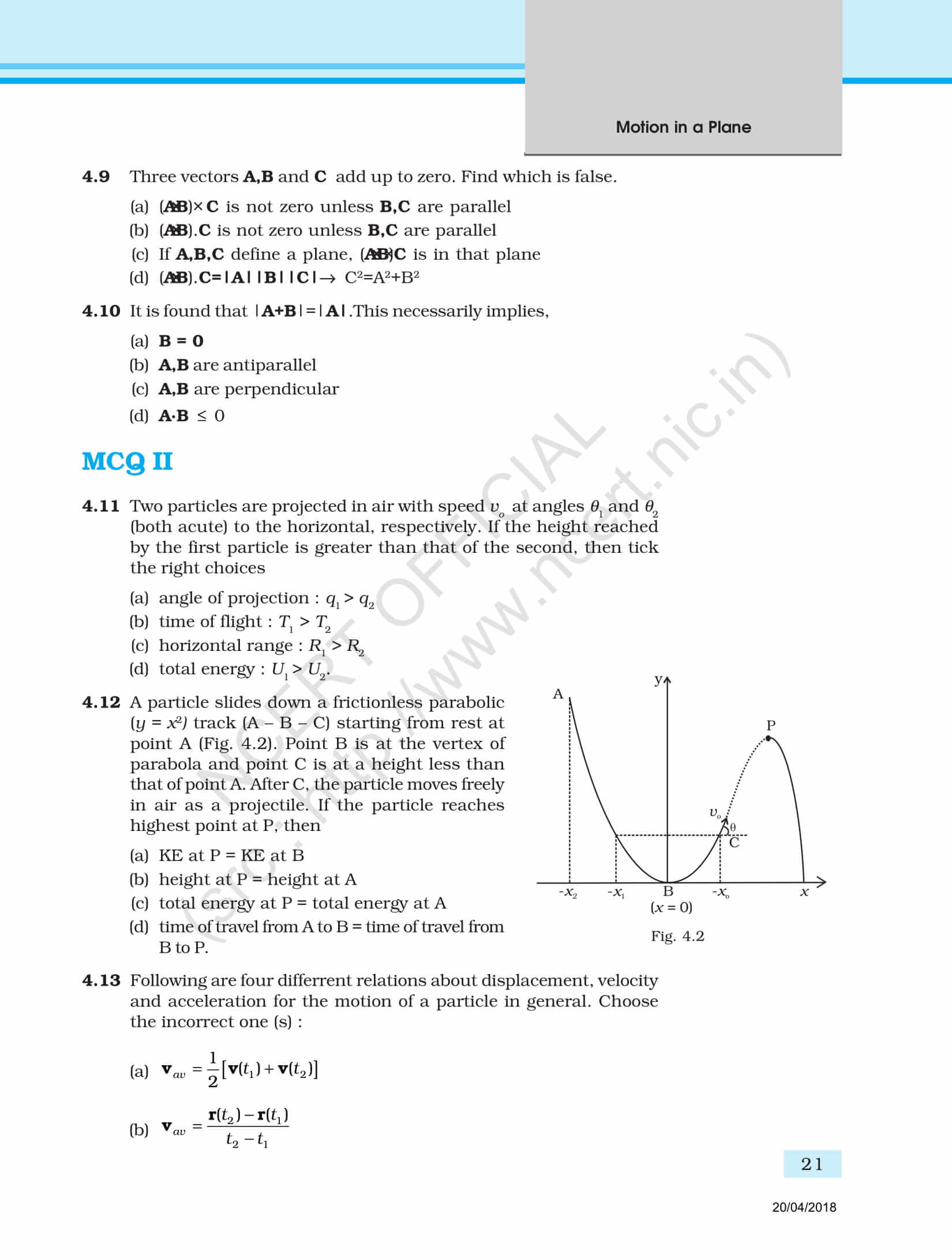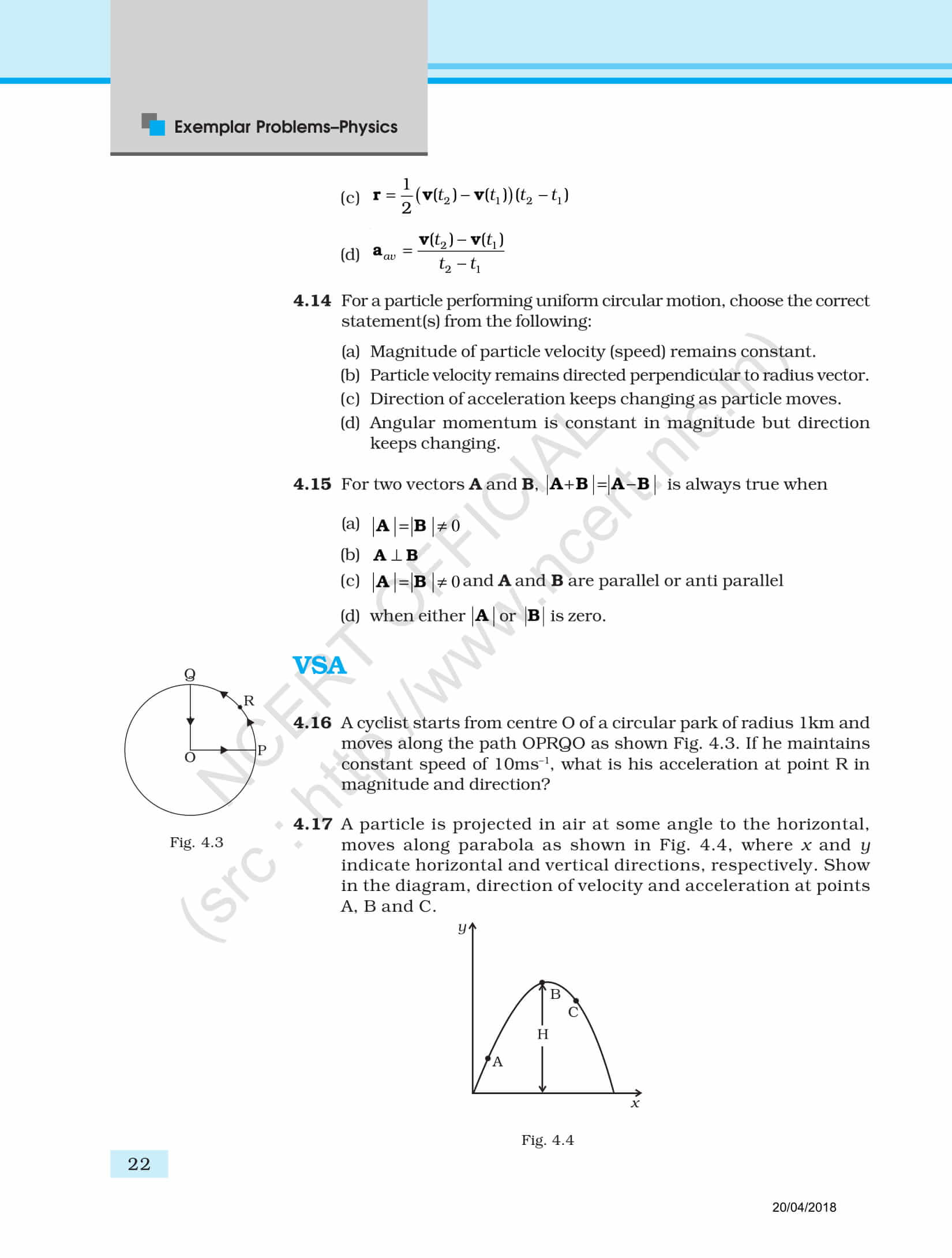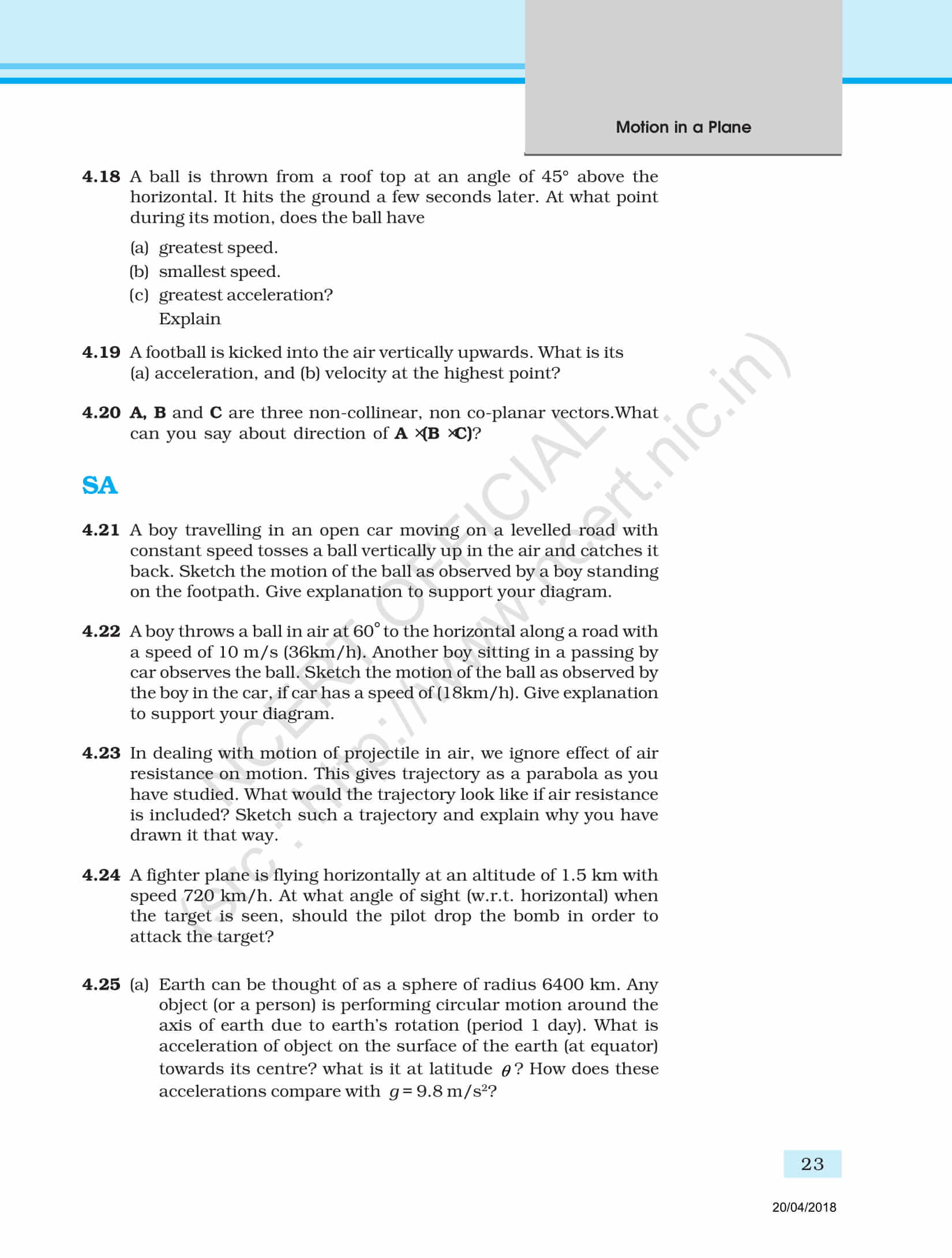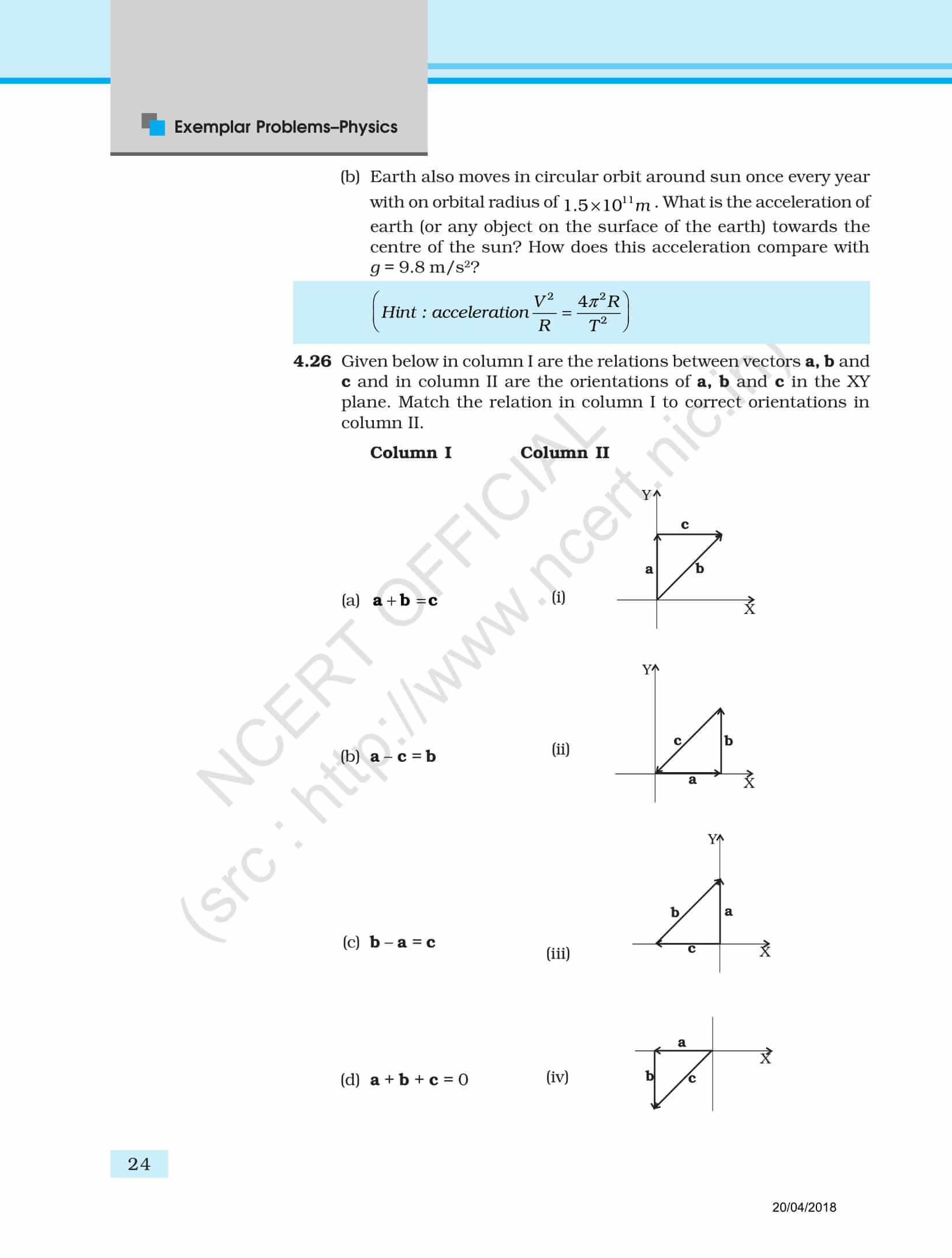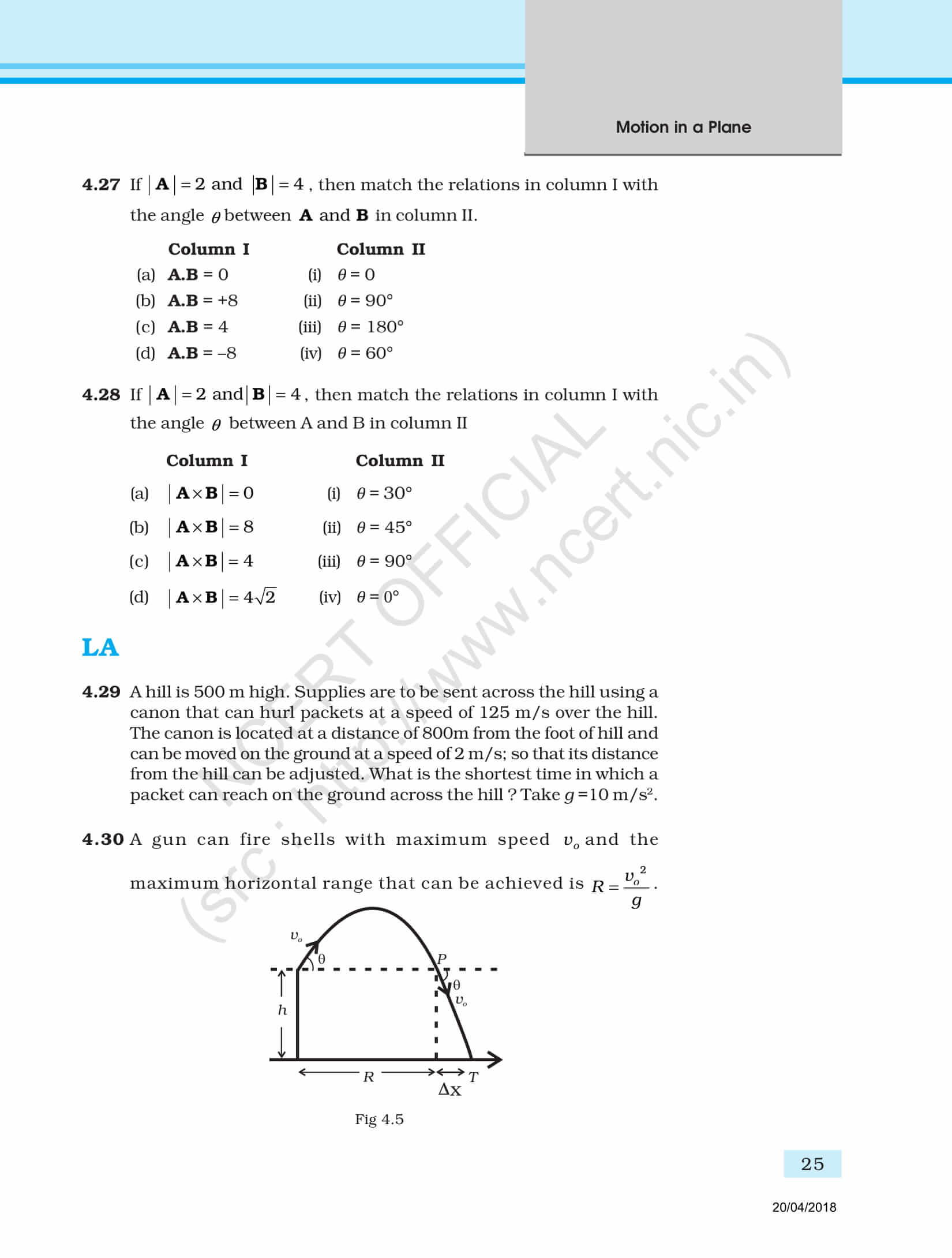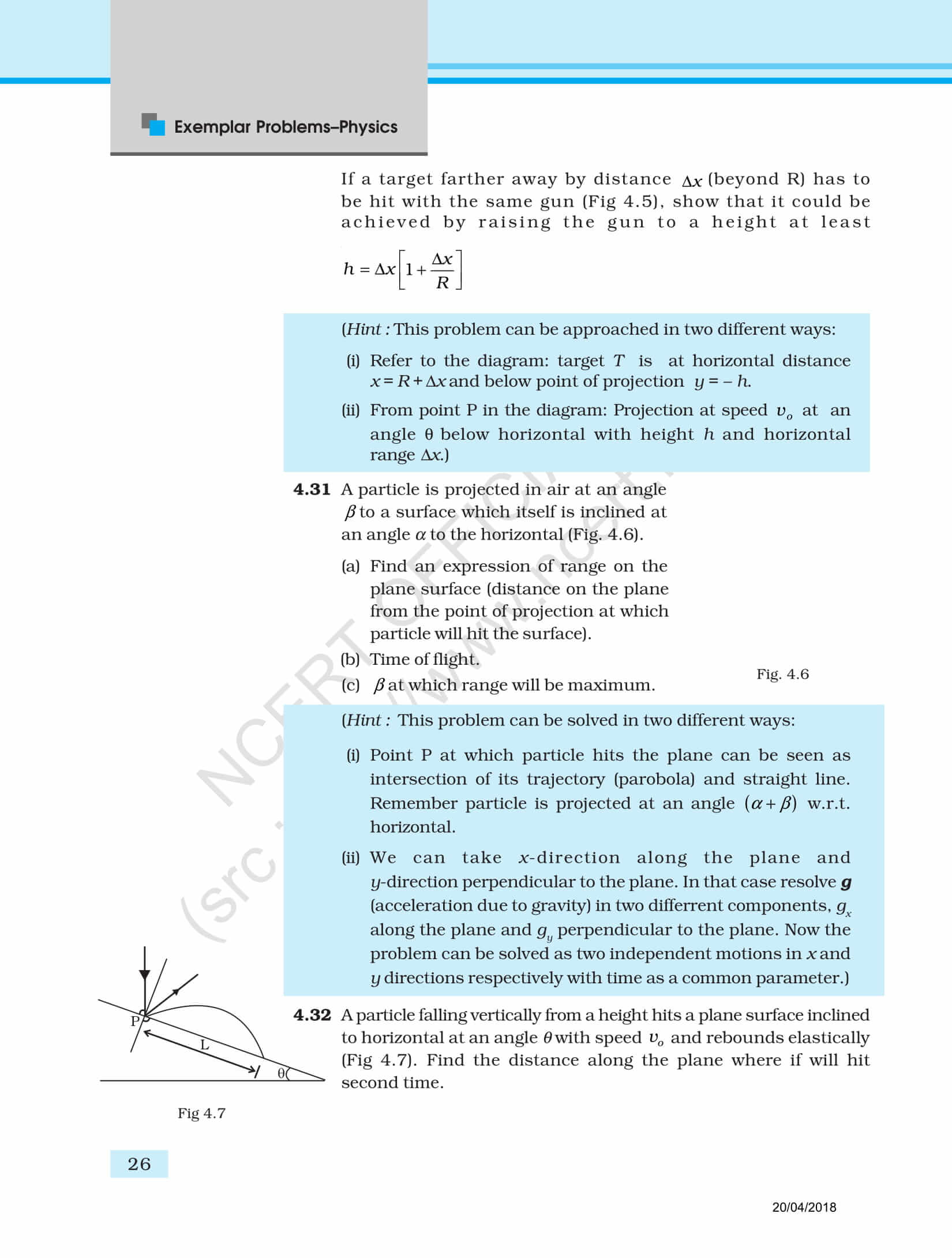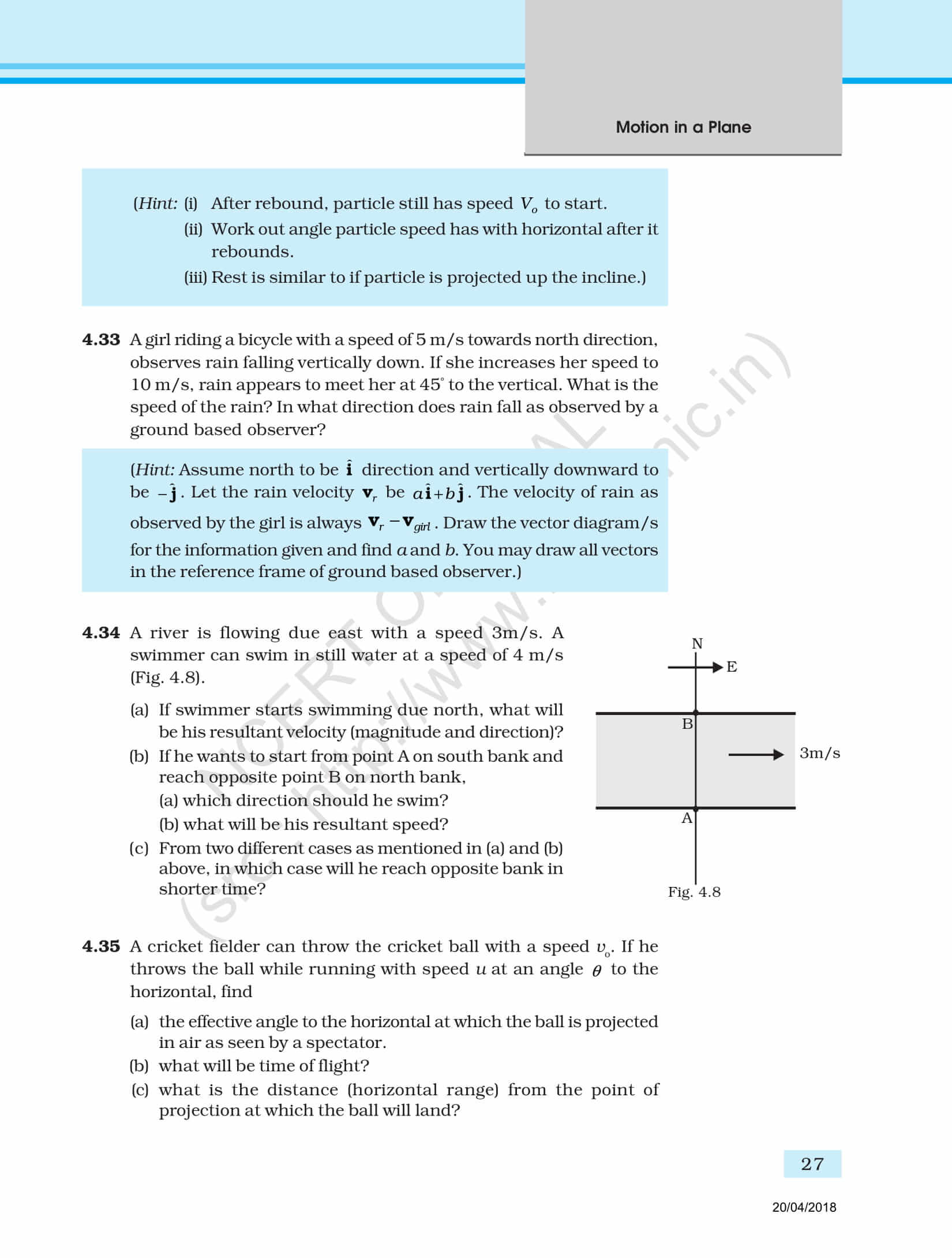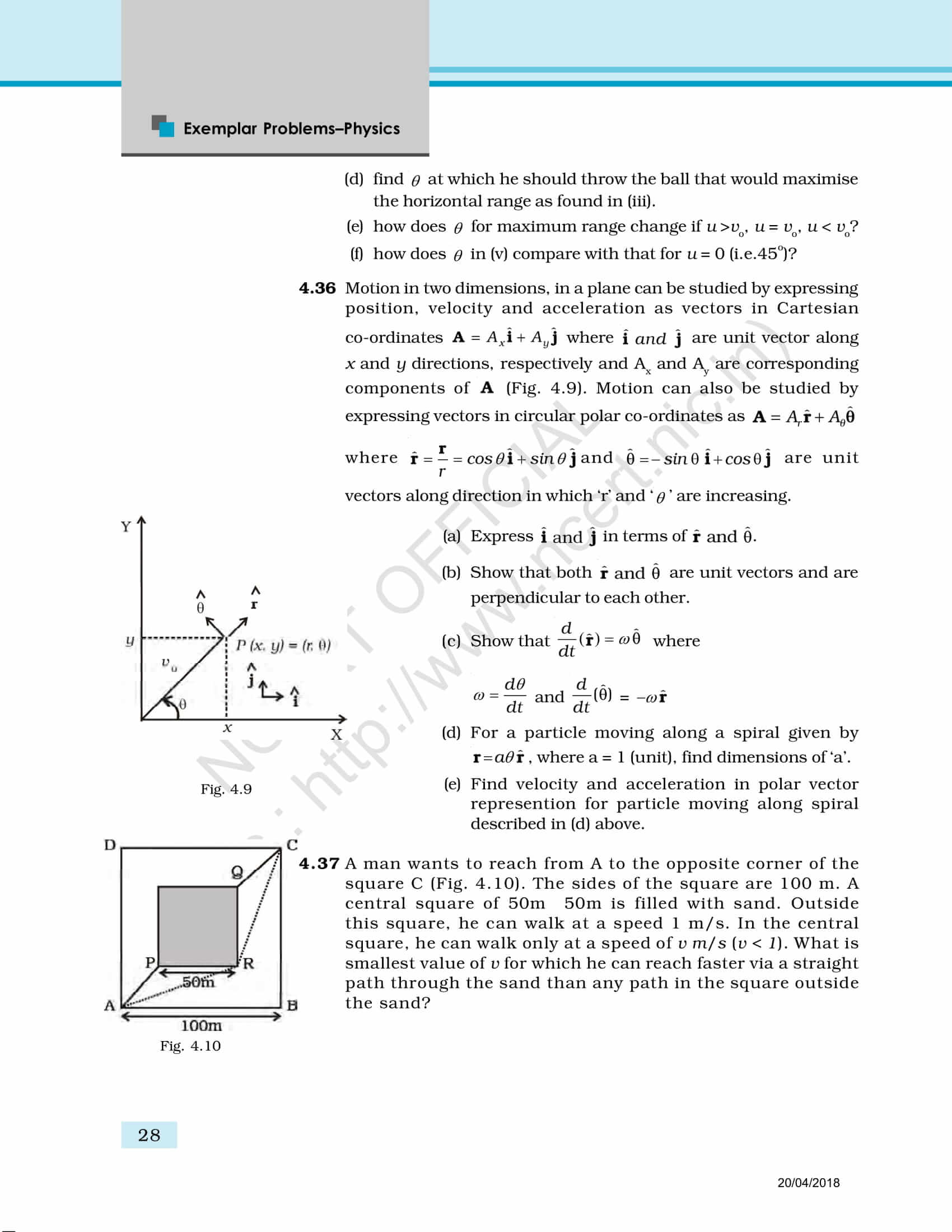 Why Opt for BYJU's?
CBSE study material provided by BYJU'S will help students to customize their learning experience where they can learn about certain difficult topics at a slower pace without taking any stress or without worrying about deadlines. BYJU'S also provides the best subject experts who will guide students to learn the subject and its concepts in a more simple and interesting manner.